Future Materials Battery Lab
The battery lab's overarching priority is to study how Lithium-ion (Li-ion) batteries with various chemical compositions behave under different conditions.

A Li-ion battery consists of two electrodes, an anode and a cathode, an electrolyte and a separator separating the electrodes from each other. Li-ion batteries are a rechargeable type of battery where Li-ions move from the negative electrode (the anode) towards the positive electrode (the cathode) when discharging and the opposite direction during charging. The Li-ions move in an electrolyte where the main component is a Li-rich salt.
The battery lab can test different kind of battery cells; like small coin cells, a bit larger pouch cells and in the future cylindrical cells. The cells are placed in a battery testing device where the cells´ "battery capacity", mAh/g, is measured. The maximum number of cycles or how long a cell withstands charging and discharging while maintaining storage capacity, is also measured.
Available equipment
Milling and mixer equipment

Shaper mills
Dry and wet mixers (for composite materials)
Jet mills
Planetary ball mills

Coating machine (Electrode Coating)
Roll Press Machine (calendering)
Vacuum Drying oven
Disc cutter (Electrode Punching)
Glove box
Electrolyte injection
Sealing Machine (Hydraulic sealing)
Battery Tester (Battery Analyzer)
Examples of services
Battery materials testing
Electrode formulation and coating

Slurry viscosity
Wettability
Orientation

Battery Cell testing

Capacity, first cycle efficiency, rate capability, cycling
Half coin cells
Full coin cells
Pouch cells
3 electrode cells

Materials properties

Tap density
Expansion (dilatometer, swell testing of silicon anodes)
Elkem also has extensive, complementary characterisation capabilities such as XRD, XRF, FEG-SEM, Particle size and shape, BET, AAS, ICP-MS. The battery lab is located close to Elkem Pilot Plant, an industrial R&D center with core competence in metallurgical high-temperature processes. The combination of a Battery Lab, Pilot Plant facilities and characterisation capabilities makes Elkem Technology/Future Materials well equipped for lab. scale, bench scale and pilot scale experiments.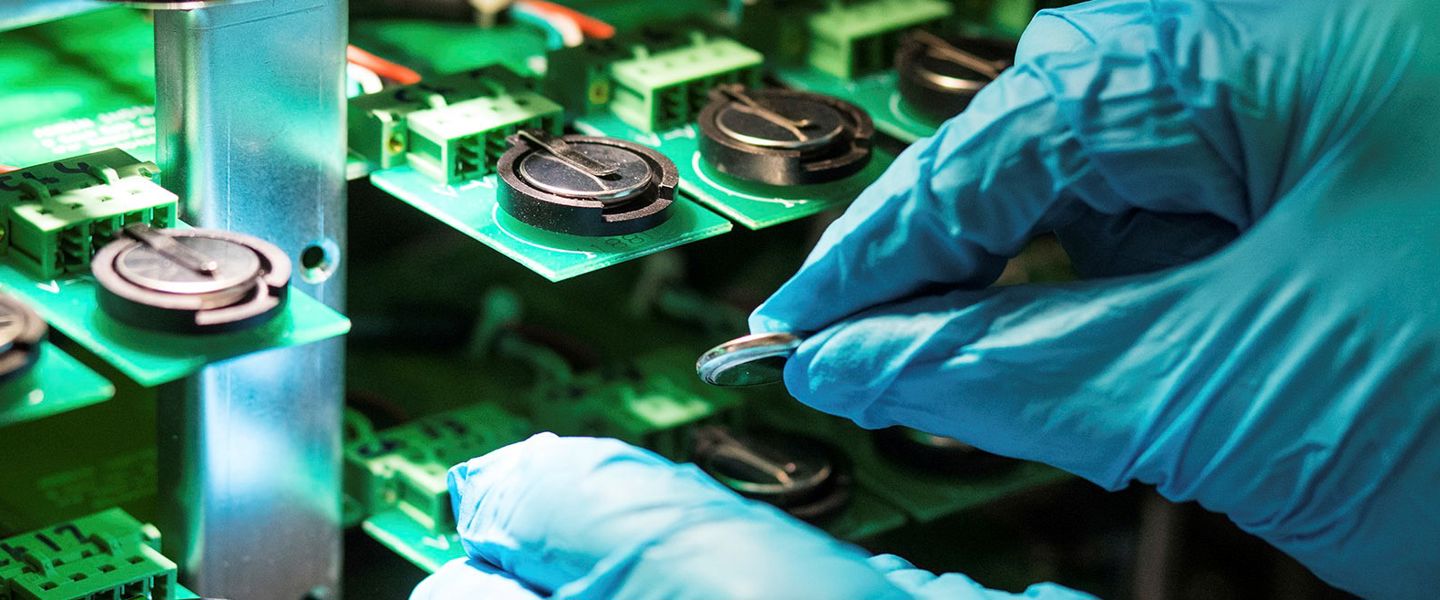 Battery Solutions
With the rapid development in electrification of the transport sector and the increasing need for energy storage systems, the demand of batteries is surging. A key component of these batteries is the anode, where graphite plays the most important role today, but silicon has a bright future.
Contact us
Take your business to the next level by partnering-up with a global leading material manufacturer.