Green winter in Kristiansand
It has been a year since I started as a trainee in Elkem and what an adventure! Moving away from the well-known northern part of Norway, to green winter in Kristiansand has been totally new for me.
This blog post has been written by our trainee Karl-Frederik Hansen
Before I started my career in Elkem, I worked as an operator for another company within the same industry. Now, I have got the opportunity to work with projects improving the processes I used to operate. Working with the processes in a different way have opened a new world for me, which has been really exciting!
I was sceptical at the beginning to move away from well-beloved winter in North-Norway, but I realized after some months that it was nothing to worry about. Seeing the sun in the wintertime was excellent, and I didn't miss the snow shovelling at all. The South coast of Norway is definitely best in summertime, but it was plenty of nice places to explore during the autumn and winter as well.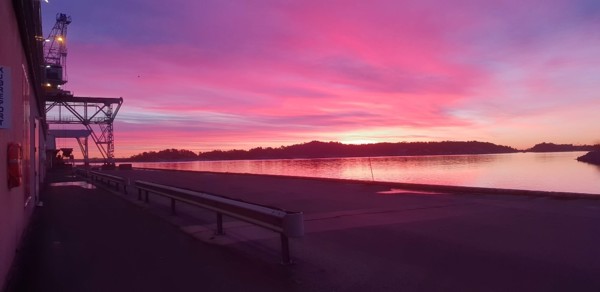 Figure 1 Morning view outside the office in Kristiansand.
I had my first rotation at REC Solar Kristiansand (previous Elkem Solar), where I worked with a ground-breaking project utilizing the waste in the solar cell production. When cutting the solar cells, more than 30 % of the silicon ends up as waste in form of kerf. Until now, neither scientists or companies have managed to recycle this material. REC Solar's new process line will use 85 % less energy than the conventional technology globally, and the CO₂ footprint reduced by 96 %. During my period in REC Solar, I mainly worked with smaller tasks related to the project. The duration of the tasks was typical less than a month and I got the opportunity to work with varying tasks. This was everything from experiments and report writing, to contact with potential vendors. A great advantage with the trainee program is that the plants are flexible with the tasks, and you can adjust the tasks after your own desire.
Today, there are a lot of different trainee programs in Norway. Why not create connections between the programs and companies, thus expanding the academical and social network? That is what Sintef Energy tries to do for "Energy-trainees", trainees within electric power and energy system. Due to my academical background, I got the opportunity to represent Elkem at this gathering in Trondheim. This year, the gathering was combined with the "Smartgrid-day" at NTNU. Most of the academical program was new to me, so I learned a lot about the development of the electricity grid, called Smart Grid. A big part of this gathering is to expand the social network. Therefore, we had several social activities, like bouldering and quiz. This was my first-time bouldering and I really enjoyed it! Afterwards, I did it several times back in Kristiansand.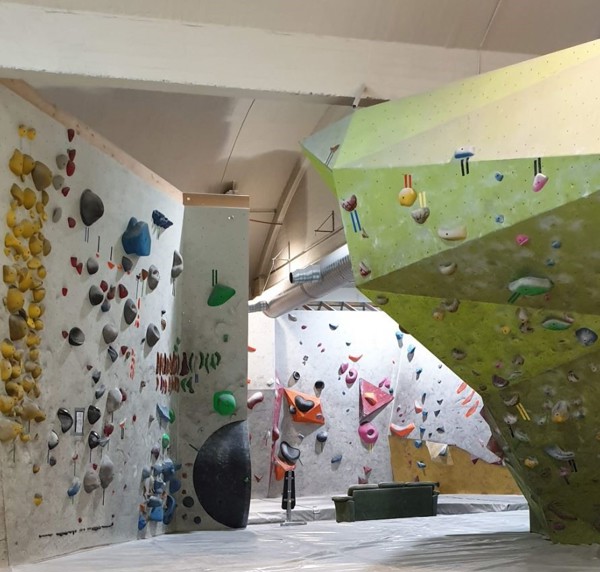 Figure 2 Bouldering in Trondheim
Time flies and I am more than halfway through my second trainee period at Elkem Rana. Elkem Rana is one of the newest plants in the Elkem system, meaning that I am the first ever Elkem trainee at the Rana plant. On the other hand, there are several trainees at Elkem Rana from the trainee program Kandidat Helgeland. The plant is located inside one of the biggest industrial parks in Norway, with more than 100 companies, in walking distance from the city centre of Mo i Rana. Mostly all Elkem plants are located in small villages, making Elkem Rana one of the few exceptions.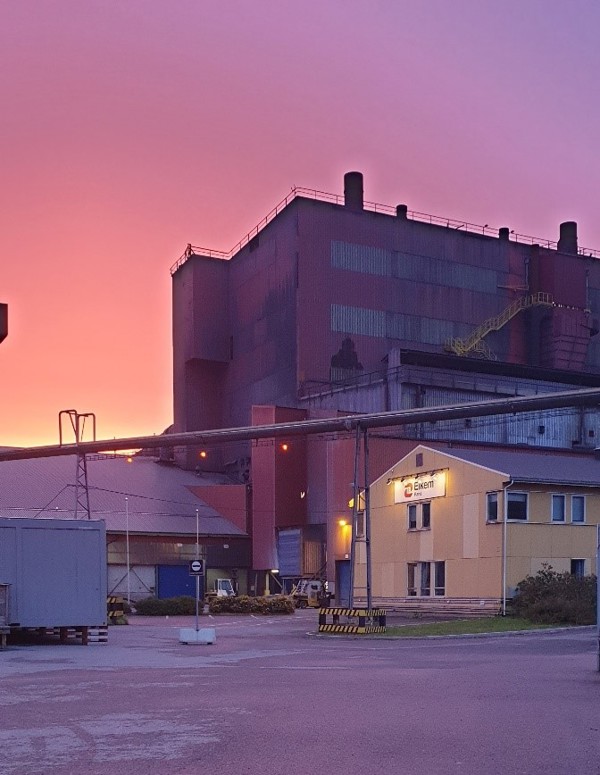 Figure 3 Elkem Rana.
I have mainly worked with different projects related to the tapping and refining process. In my first months at Elkem Rana, I worked in a so-called task force increasing the refining capacity. A task force is a team intensely working with a short deadline project. This was really challenging due to the short deadline, as well as solving problems occurring during the start-up of the new installation. In my last months at Elkem Rana, I will work with a project improving the yield of the post tap hole processes, as well as kick-starting my last trainee period where I will work with a large project improving the safety of the tapping process by automating it.