The Roof Coatings Manufacturers Association (RCMA)
Elkem Silicones is proud to announce our membership to the Roof Coatings Manufacturers Association (RCMA)
For nearly 40 years, RCMA has been leading the roof coatings industry to promote the benefits of various coating technologies, including silicone roof systems, and representing its members to the industry.
RCMA has been an advocate for sustainability, reducing heat island effects, and lowering energy costs as well as a resource for industry standards and new developments.
Elkem Silicones is a leading fully integrated and global silicone provider to the roof coating industry. From the production of high-performance silicone polymers to the delivery of silicone solutions, sustainability is central to our business strategy. Elkem Silicones provide silicone solutions with a personal touch.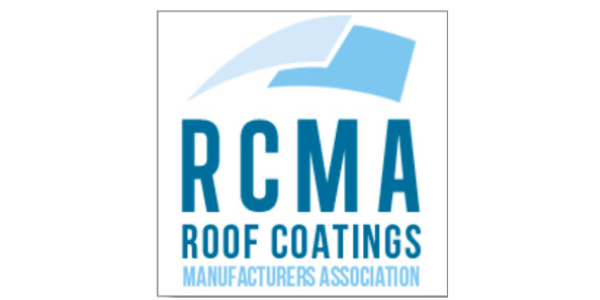 For more information on RCMA, please visit the website.
Elkem's commitment to Sustainability
Sustainability is central to our business strategy. Our mission is to provide advanced material solutions shaping a better and more sustainable future, adding value to our stakeholders globally.
Elkem defines sustainability work as continuous efforts to maximise our positive impact on the environment and societies around us, as well as to minimise any negative impact. As a global company, we affect the environment and communities around the world every day. And through the products we make, we have a foot print in our supply chain and make new solutions possible.
Disclosure is a primary part of this engagement, and we can proudly state that in 2020, Elkem received a Gold rating from Ecovadis and was ranked by CDP in the Climate A List.
Read more at Sustainability | Elkem.com
About Elkem Silicones
Elkem Silicones has more than 4 200 employees dedicated to delivering your potential by providing you innovative silicone solutions with a personal touch. Elkem Silicones, a division of Elkem, is a global leader in fully integrated silicone manufacturing, operating 13 multi-functional manufacturing sites and 13 Research & Innovation centers around the globe. Elkem Silicones offers a full range of silicone technologies for diverse specialty markets including aerospace, automotive, construction, consumer goods, energy, healthcare, paper, personal care and textiles. Elkem Silicones is committed to create new, innovative and green solutions and business models that promote a sustainable future. To learn more, please visit Elkem Silicones Website
About Elkem ASA
Elkem is one of the world's leading providers of advanced material solutions shaping a better and more sustainable future. The company develops silicones, silicon products and carbon solutions by combining natural raw materials, renewable energy and human ingenuity. Elkem helps its customers create and improve essential innovations like electric mobility, digital communications, health and personal care as well as smarter and more sustainable cities. With a strong track record since 1904, its global team of more than 6,800 people has a joint commitment to stakeholders: Delivering your potential. In 2020, Elkem was rated among the world's top 5% on climate and achieved an operating income of NOK 24.7 billion. Elkem is listed on the Oslo Stock Exchange (ticker: ELK). To learn more, please visit Elkem Website