Silicone rubber calendering
Silicone rubber for an accurate calendering process.

Calendering is a mechanical process used to manufacture uniform sheets made of silicone rubber. Raw materials, such as heat cured silicone (HCR) that are heat softened or extruded, are forced through a series of aligned cylindrical rolls that determine the thickness and mechanical properties of the finished products. The calendering process normally consists of two or more hardened steel rollers that revolve in opposite directions pressing the uncured silicone HCR preform into a continuous silicone sheet. The silicone can be pressed onto various substrates such as release film liners, a variety of fabrics, glass, plastics and more. The finished products and their surface finishes and textures can be shiny, matte, smooth, adherent or embossed, etc.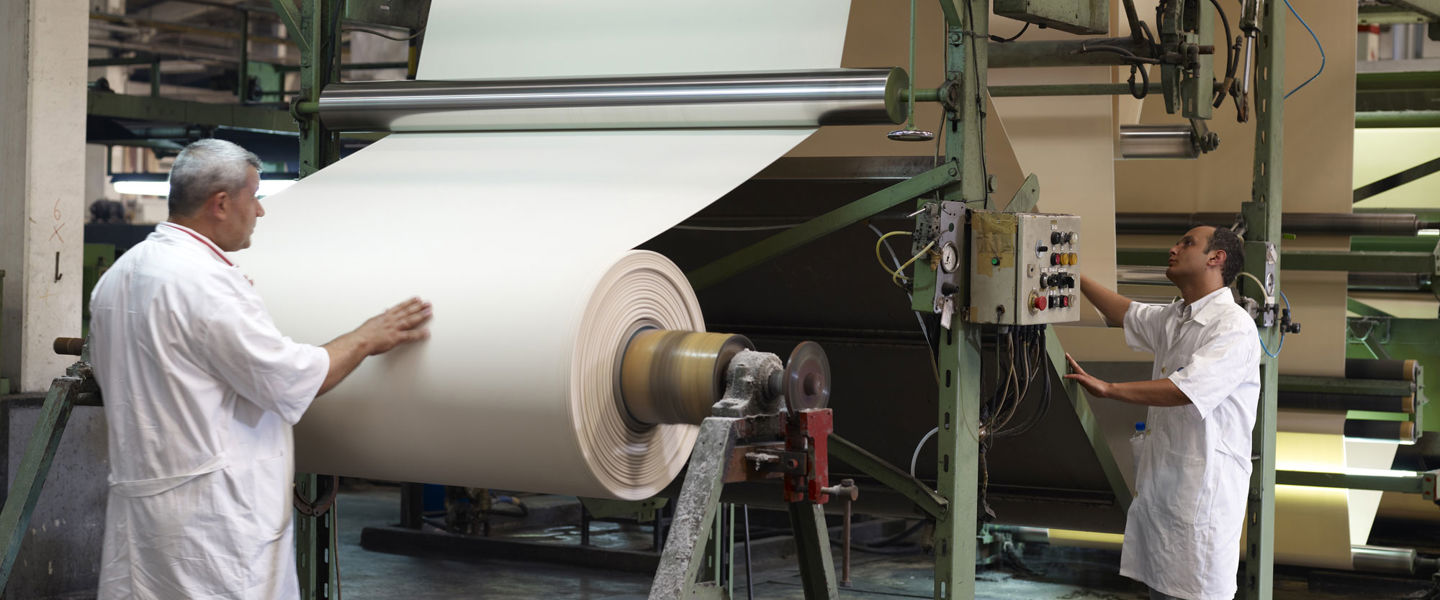 What is the calendering process?

Silicone rubber has become a material of choice for high-volume high-quality calendered products because it can be accurately processed to provide specific qualities, such as thickness, flexibility and high resistance to mechanical wear and tear, harsh weather conditions, water and chemicals, including oil and fuel.

Read our ebook about Silicone Elastomers grades for Rubber Aplications:
Sheets made from silicone rubber calendering come in two forms: unsupported (usually presented on a liner that is removed during installation) or on a support sheet made of a variety of materials: organic or artificial fabrics (polyamide, viscose, polyesters, etc.), glass, plastics, etc. The support is chosen as a function of the product's final use. Elkem Silicones' masterbatch materials cane be catalyzed to meet specific requirements for custom applications including chemical and solvent resistance, temperature resistance, low compression set, electrical capability, fire resistance, ect.
Applications include:
Wall, floor and ceiling coverings
Household items such as table cloths and shower curtains
Clothing, including rainwear
Food-contact products, including flexible reservoirs and tanks
Industrial and automotive components, including conveyor belts and hoses
Train and airplane parts such as gangways and bellows, seating upholstery and interior linings.
Calendered sheets are generally produced using RTU (ready-to-use) formulations adapted to the manufacturing process (high or low temperatures) and vulcanization technique (tunnel kiln or oven, autoclave, rotocure conveyor, etc.). Elkem Silicones has developed its expertise over many years and in many industries, enabling it to provide the accurate tuning needed to obtain the appropriate silicone rheology. This is a key factor in obtaining perfect coating results to produce homogeneous sheets in various thicknesses and durometer strengths and adapted to final cutting (dies or water jets) and finishing.
Expert advice and customer service
Our Mix & Fix™ centers, the Elkem Silicones compounding network, are located in the heart of major industrial regions to respond to customer needs quickly and efficiently. Besides supplying master batches, we advise you and provide the custom-made formulations that meet your specifications and are compatible with your manufacturing requirements. We can also help with regulatory support, improvement and productivity, training and collaboration programs for new product developments.
We develop specific and innovative solutions to produce the ingredients and formulations you need in our state-of-the-art facilities. Our process experts provide support for implementation to make sure our products are properly integrated into your manufacturing processes. Our ultimate goal: to provide you with the best products and services.
THE DIFFERENT MANUFACTURING METHODS
Contact us
Take your business to the next level by partnering-up with a global leading material manufacturer.