Pulp & Paper
Foam control solutions to improve productivity, quality and safety from the plant to the page

The demand for paper continues to grow worldwide, in particular as a more environmentally friendly alternative for packaging in retailing and e-commerce. Paper, of course, also continues to be an essential material for writing and printing and offers innovative new possibilities, such as cardboard furniture and accessories. To serve this diversified market, Pulp & Paper manufacturers are constantly looking to improve their productivity through better processing, lower waste and reduced water and energy consumption. They are also working hard to comply with health and safety regulations to improve the working conditions and safety of their employees. The Pulp & Paper industry is also very active in developing innovative and sustainable solutions to reduce the use of toxic and polluting substances and increase the share of recycled and recyclable materials they use and produce.
Silicones contribute in many ways to improve the pulping process, when cellulose fibers are extracted from wood (and sometimes other materials, such as textile fabrics). At this upstream stage of processing, producers must deal with the formation of foams (surfactants of gas bubbles in a continuous flow of liquids) which must be prevented, reduced or eliminated. The efficacy of dealing with these foams are especially challenging in the Pulp & Paper industry because of the extreme pH levels and high temperatures generated in the manufacturing process.
What are the main applications and advantages of silicone-based foam control solutions for the Pulp & Paper industry?
Silicone foam control solutions (also referred to as anti-foams or defoamers) are recognized as the material of choice for Pulp & Paper processing because they offer several advantages compared to organic or mineral substances.
Here is a summary of some of the significant benefits of silicone foam control products:
They prevent foam from occurring upstream and reduce it more quickly and efficiently when it does occur, known as the knockdown effect. This reduces deposits during the entire process and thus speeds up production rate and improves pulp quality by decreasing washing water and bleaching chemical consumption.
They are more resistant to extreme chemical conditions, in particular high pH levels, as well as extreme temperatures, thus ensuring stability throughout the process.
The quantities of silicone products needed to achieve required effects are much lower than organic or mineral-based products and offer more durable low surface tension, especially important in complex and long-lasting processes, thus reducing Total Cost of Operations (TCO).
Silicones are inert and therefore safer for people and the environment.
Our product offering
Elkem offers its customers a wide range of products that meet specific needs in all processes of the Pulp & Paper industry. Here are several examples of products available globally:
SILCOLAPSE™ 910 is an innovative compound silicone foam control agent used to develop ready-to-use auxiliaries. It meets all essential productivity, reliability and quality criteria, including excellent foam knock-down and persistence, improved drainage, reduced bleaching chemical costs, low dosage, etc.
SILCOLAPSE™ 825 is a medium viscosity 100 %-active compound defoamer, featuring easy handling and processing and excellent knock-down and durability for higher productivity.
SILCOLAPSE™ 801 U1 is used as a standalone compound or formulated into emulsions as a control agent in aggressive foaming media. It is useful in a great variety of processing steps: cooking, washing, screening, bleaching and sewage treatment.
SILCOLAPSE™ 500 is a compound featuring a good compromise between performance and ease of handling and processing.
SILCOLAPSE™ C573 is a new emulsion particularly designed with very high performance (knock down and durability) and very good water dispersibility.
BLUESIL™ FLD 47 are a PDMS (Poly Dimethyl Siloxane) fluid defoamers used to enhance defoaming performance.
BLUESIL™ SP 3304 is a surfactant, which acts as a formulation optimizer in emulsified systems to generate improved stability for efficient defoaming in aqueous or non-aqueous systems that are prone to contamination or high levels of aeration.
As mentioned above, this list is an extract of our SILCOLAPSE™ and BLUESIL™ available products worldwide. We offer many other products, including some additives and complementary formulations marketed under the BLUESIL™ brand, either regionally or for specialist applications in different territories or different Pulp & Paper applications. For more information, you can contact our representatives in your area or request more documentation available on this page.
Elkem Silcolapse™
The Art of Foam Control
Why choose Elkem for your defoaming solutions in Pulp & Paper processing?
Elkem has been working closely for over 60 years with companies worldwide in Pulp & Paper, as well as other industries such as Oil & Gas, where foam is also a major issue. It has developed a comprehensive line of Silcolapse™ foam control solutions and BLUESIL™ enhancers that are designed for specific and efficient defoaming. We always work closely with our customers to back them upstream in R&D and on-site to provide them with the best products, along with process and application guidance. Customers can work with our technical and sales representatives, conveniently located near major Pulp & Paper production centers on all continents.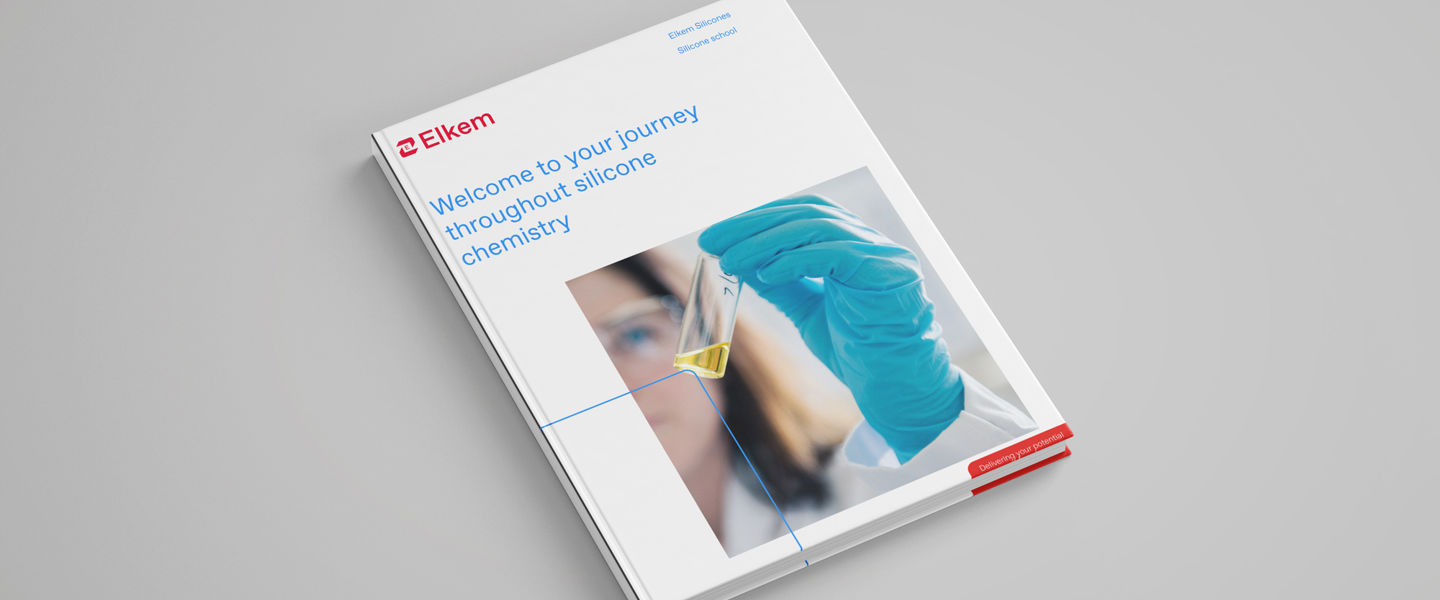 Silicone School
Everything you need to know about silicone technologies.
Contact us
Take your business to the next level by partnering-up with a global leading material manufacturer.