Textile & Leather
Foam control solutions to improve productivity, quality and safety of clothing, accessories and footwear

Textile & Leather manufacturers use a wide range of products, including specific silicone enhancers, in their finishing processes to obtain the right features for their fabrics, such as softness, water-absorbency or waterproofing levels, resistance to yellowing, skin-friendliness and attractive appearance. These processes in textiles include desizing (removal of the size material from warp yarns after weaving), bleaching, dyeing, printing, washing, scouring etc. Many of these processes produce some degree of unwanted foams that lower productivity. Scouring agents in this manufacturing chain often produce the greatest amounts of foams and affect processing particularly adversely.
In leather processing, tanneries, leather goods manufacturers and shoemakers also use silicones in their processes to enhance the look, feel, water resistance and durability of their products, many of which also produce unwanted foams at different stages of processing.
The Elkem full line of SILCOLAPSE™ foam control products and processing aids for use in Textile & Leather transformation, used in the right combinations, make manufacturing more efficient and cleaner, improve the quality of final products, reduce waste and energy consumption and facilitate recycling. They are safe for people and equipment and comply with the strictest national and international standards.
What are the main applications and advantages of silicone-based foam control solutions for the Textile & Leather industries?
Silicone foam control solutions (also referred to as antifoams or defoamers) are recognized as the material of choice for Textile & Leather processing because they offer several advantages:
They prevent foam from occurring and reduce it more quickly and efficiently when it does occur, known as the knockdown effect, accelerating processing speed and improving Leather & Textile productivity and quality.
They decrease the consumption of water and chemicals, such as bleach or dyes.
They are more resistant to chemical additives, as well as temperature variations, thus ensuring stability throughout the process.
The quantities of silicone products needed to achieve required effects are much lower than organic or mineral-based products and offer more durable low surface tension, especially important in complex and long-lasting processes.
Silicones are inert and therefore safer for people and the environment.
Our product offering
Elkem offers its customers a wide range of products that meet specific needs in all processes of the Textile & Leather industries. Here are several examples of products available in markets globally or in specific territories:
SILCOLAPSE™ 5020 is a non-ionic aqueous emulsion containing dimethylpolysiloxane, which is highly effective for prevention, control and elimination of foam in aqueous media.It contains 20% of active ingredient and is designed as a defoamer for several industrial uses, which use detergents, cleaners and other aqueous chemicals. It is also useful in post-processing water treatment to reject less harmful chemicals into the environment.
SILCOLAPSE™ C525 is an aqueous emulsion especially useful as an additive and auxiliary formulation in eliminating foam in the resizing, refining and dyeing processes. It features high efficiency at low dosage levels and easy dilution into water, high solid content, good defoaming and durable performance.
SILCOLAPSE™ C585 is an aqueous emulsion especially useful as an additive and auxiliary formulation in eliminating foam in the resizing and refining processes. It features high efficiency at low dosage levels and easy dilution into water.
Elkem Silcolapse™
The Art of Foam Control
Why choose Elkem for your defoaming solutions in Textile & Leather processing?
For over 60 years, we have been developing and producing our full-range line of SILCOLAPSE™ defoaming solutions to constantly deliver cutting-edge products to Textile & Leather processing customers worldwide. Our experts are always available to advise you upstream and make sure that our foam control ingredients do exactly what's needed in your specific manufacturing processes. They are designed to be compatible with numerous non-aqueous and aqueous media in different forms, such as compounds and emulsions, as part of a complete and highly efficient portfolio. Downstream, we also provide all the information and certifications needed to comply with regulatory constraints.
We always work closely with our customers to back them upstream in R&D and on-site to provide them with process and application guidance.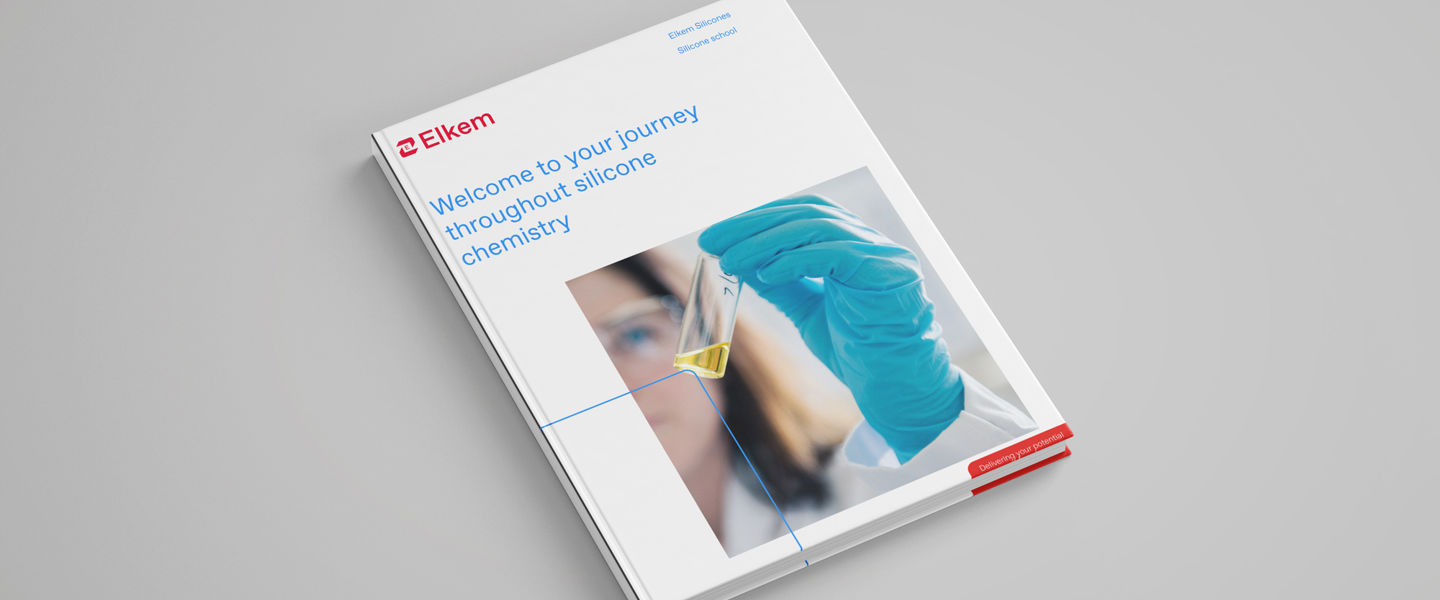 Silicone School
Everything you need to know about silicone technologies.
Contact us
Take your business to the next level by partnering-up with a global leading material manufacturer.