Ever since Sam Eyde established Elkem in 1904 our main activity has been to develop new products, markets and production methods. An ambitious innovation strategy in combination with a strong focus on future markets has been the foundation for Elkem's development. It has led to a great success – throughout these years.

Innovation is the path towards when transforming an idea into tangible value. We identify and develop opportunities for step-change improvements or breakthroughs!
At Elkem, we thrive to create an innovation ecosystem to leverage both internal and external capabilities:
We have a dedicated team and skilled experts: Elkem Innovation Team made up of resources from all backgrounds (sales & marketing, business development, operations, R&D, communication) and all divisions
We have a process and tools
We develop the Innovation skills and mindset
We develop a culture and entrepreneurship value
We measure what we do and propose action plan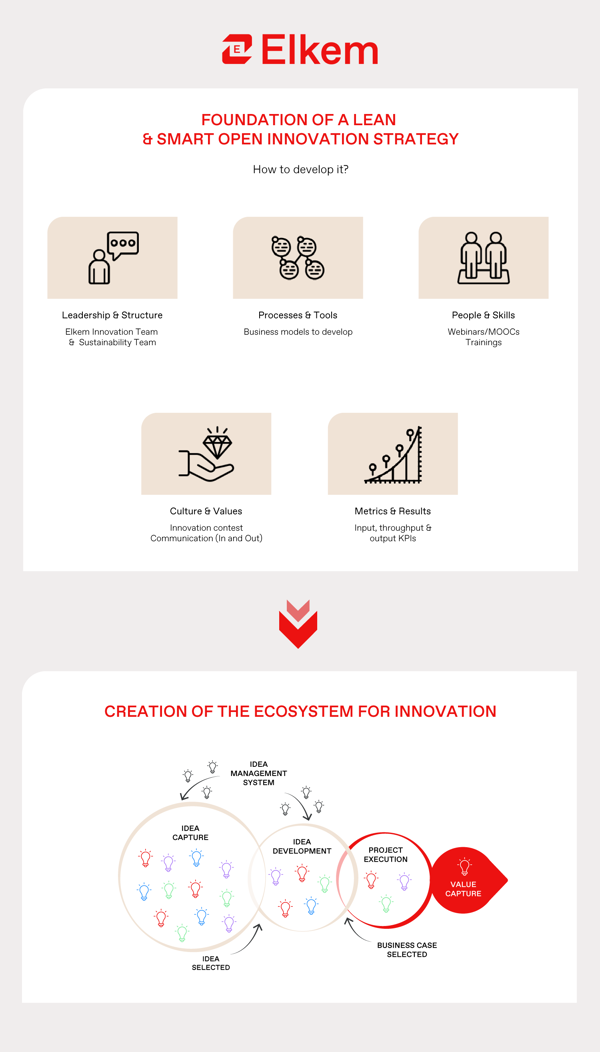 More about Elkem innovation
Contact Elkem innovation team
Academics and start-ups, you are looking for a strong partner that provides mentorship and guidance to support your growth path and acts as sparring partner?