Ferrosilicon for electrical steel
Improving the magnetic properties of electrical steel using high-purity ferrosilicon

As an alloy of iron and silicon, electrical steel (also known as silicon steel) has unique magnetic properties, which make it of rapidly increasing importance in the energy-generation sector. Our steel specialists understand the technical specifications you need to meet, and are the world leaders in developing high-purity ferrosilicon (FeSi) alloys for premium electrical steels.
Electrical steel: Maximizing silicon content for better magnetic performance
Electrical steel is also referred to as 'silicon steel' thanks to its high content of silicon (often 1–2 wt%, but with better grades in the range 3–3.5 %), which decreases both its electrical conductivity and the length change upon magnetization (magnetostriction). These properties make it highly efficient for channelling magnetic flux in transformers, generators and motors – devices that have always been important in industrial systems and home appliances.
Today, electrical steel is seeing an additional surge in use, thanks to the rapid growth in production of both electrical vehicles and wind turbines. These new applications have driven much innovation in the sector, as customers demand ever greater performance from their electrical devices (as well as reduced weight).
Controlling proportions of minor elements in electrical steel
To tackle the technical challenges posed by evolving customer requirements for electrical steel, it is essential to achieve low levels of both carbon and titanium.
However, minor elements introduced with the ferrosilicon are also important For example, low carbon FeSi containing some amount of manganese, aluminium and/or chromium, can give additional value to customers such as additional source of low carbon Mn or Cr unit, improved productivity and more sustainable solution.
At Elkem, our long experience in manufacturing ferrosilicon for the electrical steel industry gives us a deep understanding of how to tightly control the composition of our alloys, and hence enable you to optimize your electrical steel product – whether it's grain-oriented or non-grain-oriented.
What's the best ferrosilicon alloy for electrical steel?
Find out more about our ELEKSIL™ ferrosilicon range below.
The Elkem advantage
Since the early 1990s, Elkem has supplied several major manufacturers of electrical steel with high-purity ferrosilicon. Through that time, our experts been offering insightful advice, developing tailored ferroalloys, and constantly improving the purity of our products, to give electrical steel suppliers the advantage they need to succeed.
And the industry is still changing, with the growing need for electrical steel to help the transition to wind generation and electric vehicles. In fact, sustainability runs deep at Elkem, and we're proud to be the only ferrosilicon manufacturer using 100 % hydropower to drive our plants.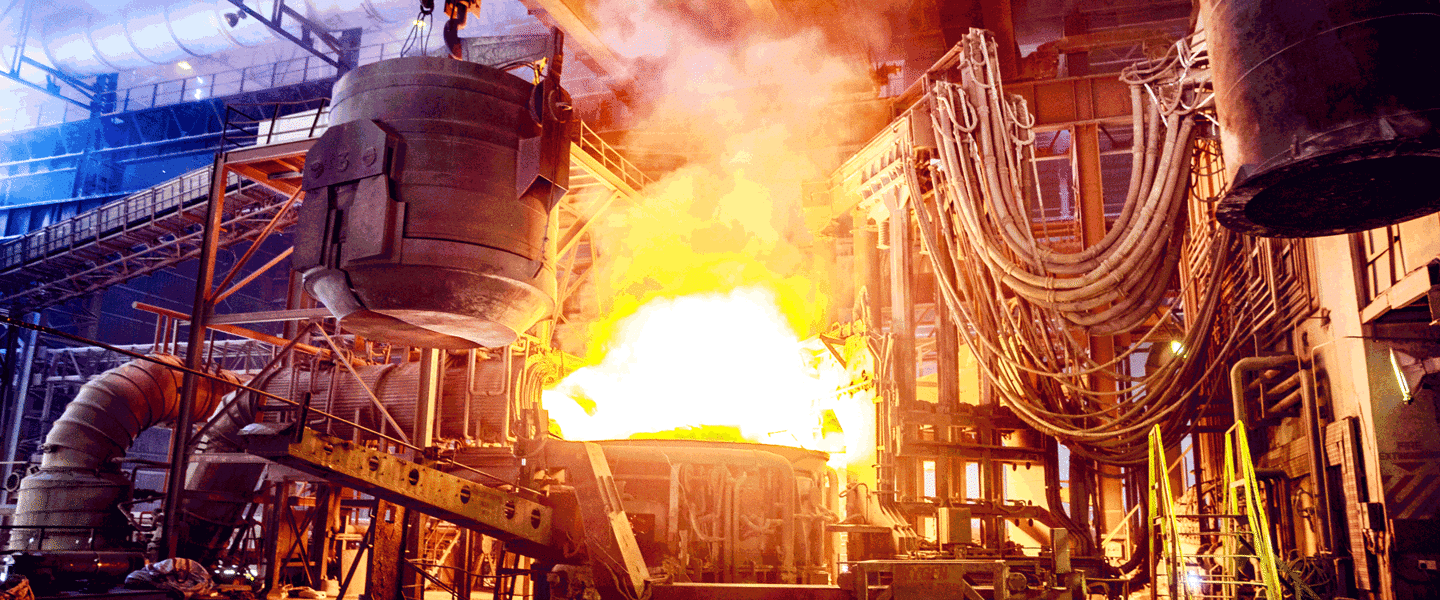 Ferrosilicon for steel
The growing demand for higher-performance steels is placing ever-greater emphasis on the quality of ferrosilicon (FeSi) alloys used in steel manufacturing plants – and at Elkem, we're ready to help you make the best decision for your business.
Other Ferrosilicon applications
Contact us
Take your business to the next level by partnering-up with a global leading material manufacturer.