Metal Working Fluids
Foam control solutions to improve process efficiency, quality and safety at all stages of production

Metalworking fluids cover a wide range of oils, emulsifiers, compounds or liquids that are used to streamline metal processing and help to control such elements as temperature fluctuations, lubricate parts or reduce foaming at different stages of production. Foam is a dispersion of gas bubbles, stabilized by surfactants, in a continuous liquid phase. They occur in a wide range of industrial processes, such as Pulp & Paper manufacturing, Oil & Gas extraction, textile making, chemical processing, plastics recycling, etc. In metalworking, silicone antifoaming or defoaming solutions are essential in reducing scrap rate, extending tool lifespans and contributing to overall productivity.
Metalworking fluids come in very different forms, including mineral oils or synthetic and semi-synthetic compounds and, of course, silicone-based formulations depending on functional needs such as reducing the high-pressure on materials and foaming generated by machining or cutting fluids in the metalworking process.
Silicones have proven their efficiency as foam control agents to make manufacturing more efficient and cleaner, improve the quality of final products, reduce waste and energy consumption and facilitate recycling. They are safe for people and equipment and comply with the strictest regulations in many industries.
What are the main applications and advantages of silicone-based foam control solutions for the metalworking industry?
Silicone foam control solutions (also referred to as anti-foams or defoamers) are recognized as a material of choice for metalworking processing because they offer several advantages compared to organic or mineral substances.
Here is a summary of some of the significant benefits of silicone foam control products:
They prevent foam from occurring upstream and reduce it more quickly and efficiently when it does occur, known as the knockdown effect. This reduces deposits during the entire process and thus speeds up production rate and improves metal parts quality.
They are more resistant to extreme chemical conditions, high pressure and extreme temperatures, thus ensuring stability throughout the machining process.
The quantities of silicone products needed to achieve required effects are much lower than organic or mineral-based products and offer more durable low surface tension, especially important in complex and long-lasting processes, thus reducing Total Cost of Operations (TCO).
Silicone-based products are highly effective at low dosage and reduce waste and energy consumption.
Silicones are inert and therefore safer for the environment and people because they reduce cavitation, spillage and other hazards.
Our product offering
Elkem offers its customers a wide range of products that meet specific defoaming needs in all processes of the metalworking industry. Here are several examples of products available globally:
SILCOLAPSE™ 910 is an innovative compound silicone foam control agent used to develop ready-to-use auxiliaries. It meets all essential MWF productivity, reliability and quality criteria, including excellent foam knock-down and persistence, easy handling, low dosage, etc.
SILCOLAPSE™ 825 is a medium viscosity 100% active compound defoamer, featuring easy handling and processing and excellent knock-down and durability for higher productivity.
SILCOLAPSE™ 801 U1 is used as a standalone compound or formulated into emulsions as a control agent in aggressive foaming media. It is useful in a great variety of processing steps in the machining process, but also in ancillary applications such as water treatment.
SILCOLAPSETM C543 antifoam emulsion contains organo-modified siloxane active material suitable for a broad range of aqueous metalworking formulations. It exhibits excellent compatibility and alkaline stability even at higher temperature.
SILCOLAPSETM C547 antifoam emulsion is a high-solid-content product designed for different emulsions and microemulsions metalworking fluids formulation with highly efficient performance
This sample list is an extract of our Elkem SILCOLAPSE™ defoaming products. We offer many products, either regionally, either global for specialist applications in different territories or different metalworking applications.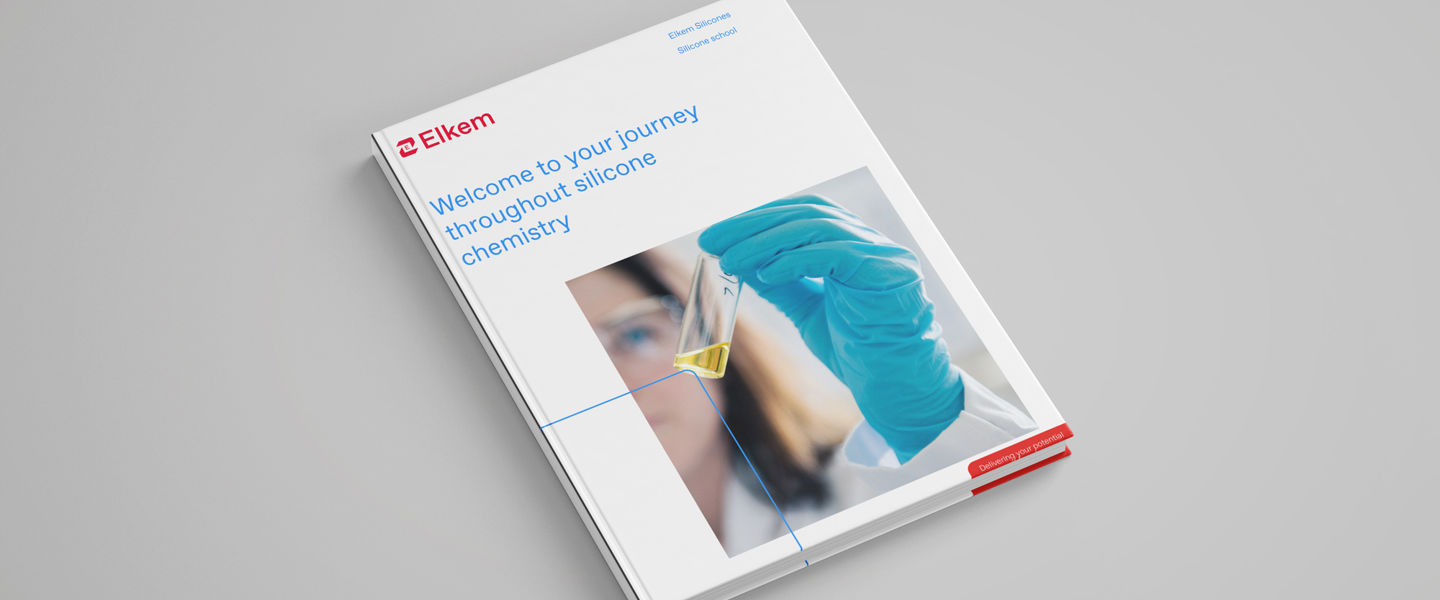 Silicone School
Everything you need to know about silicone technologies.
Why choose Elkem for your defoaming solutions in metalworking?
Elkem has been working closely for over 60 years to develop its SILCOLAPSE™ foam control solutions with companies worldwide in a wide range of industries: Pulp & Paper, Oil & Gas, textile manufacturing, chemical processing, plastics recycling, food processing, etc. In these and many other industries, including metalworking, foam is a major issue that must be effectively dealt with to ensure safe, efficient and cost-effective production.
Another advantage is that Elkem is part of the Elkem Group, a fully-integrated global silicone manufacturer, mastering the full value chain from quartz to specialty silicones. Also, because we are involved in all sectors of industry, we can propose "crossover" solutions. For example, innovative applications in Pulp & Paper or Oil & Gas can be useful in improving products in metalworking.
We are available worldwide to serve you, from the R&D to the industrialization phase to find and customize the right silicone products to achieve increased process efficiency and operational excellence, help to reduce costs, energy consumption and waste, while ensuring safety for operators, all of which contribute to bringing down Total Cost of Operations. Other services also include regulatory support, assistance to roll out productivity programs, training for teams and collaborative work on new developments.
Elkem Silcolapse™
The Art of Foam Control
Contact us
Take your business to the next level by partnering-up with a global leading material manufacturer.