Silicones for Airbags
Silicone Coating & Seam Sealing for Airbag

Silicones are key components of the durability and safety of airbags.
In vehicles, frontal and side airbags provide added protection to occupants in case an accident occurs. They help prevent severe injuries, and even save lives. To do their jobs, airbags must deploy intact and extremely fast, without fail, so they can serve as cushions on impact, and then deflate in a controlled amount of time.
Silicones are often chosen for the coating of airbag cushions, they ensure that the safety system will withstand the high pressure and high temperature released during inflation without tearing or burning. The coating provides thermal protection against the inflator, enables controlled permeability and helps ensure mechanical integrity.
Silicones also make airbags gas-tight, meaning it will prevent occupant from being ejected out of the vehicle in the case of a rollover. You will find silicones for airbag sealing as well as for heat shields and reinforcement patches.
One of the critical properties that make silicones the materials of choice being their durability and reliability, airbags must keep their capacity to protect people's life over a vehicle's lifespan.
For over 20 years, Elkem has partnered with customers to develop airbag-coating silicones. We draw upon this expertise to achieve optimal and durable silicone adhesion onto even the most difficult substrates, such as those made with polyamide and polyester yarns that can be washed or non-washed. Our track record of success has made us the silicone provider of choice for the world's leading airbag manufacturers.
Discover BLUESIL TCS 7538 and BLUESIL TCS 7539, the latest of our textile coating silicones for airbag, featuring:
Improved adhesion onto difficult substrates, scoured or unscoured
Highly durable fabric protection, even at high temperature/ humidity
Ideal set of physical characteristics for lowest stiffness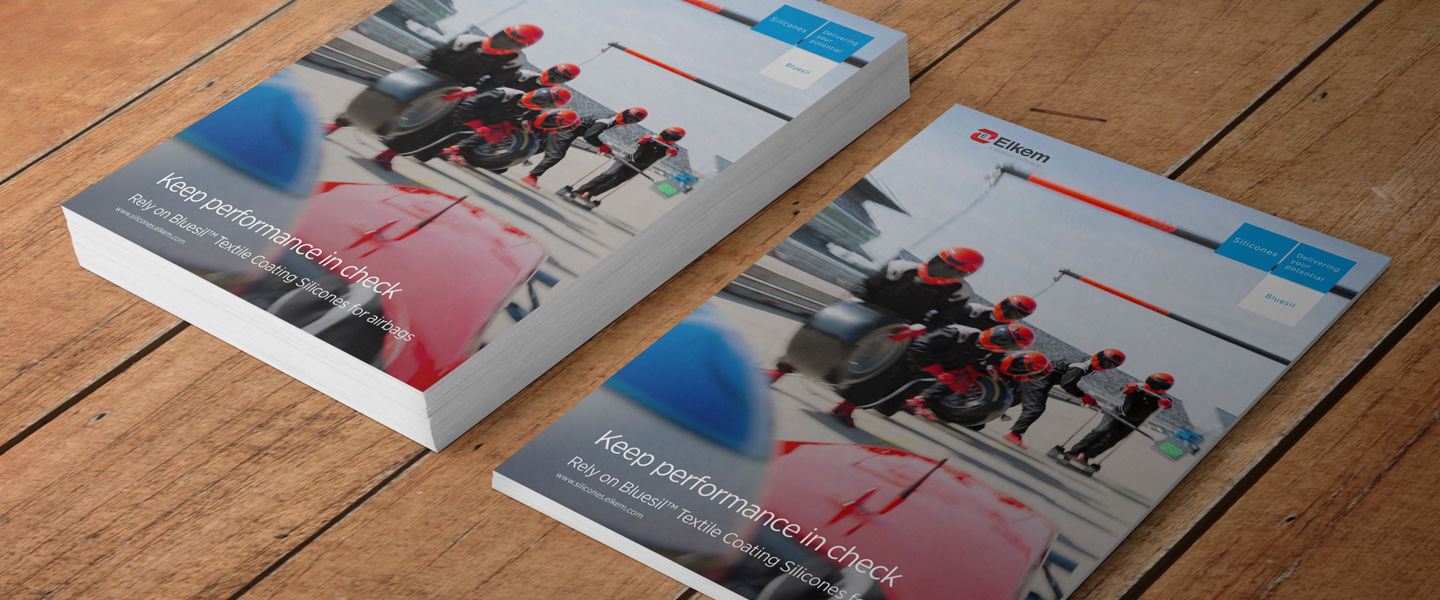 Textile Coating Silicones for airbags
Contact us
Take your business to the next level by partnering-up with a global leading material manufacturer.