Elkem Silicones is now part of The Surfaces in Biomaterials Foundation
Elkem Silicones is now a member of The Surfaces in Biomaterials Foundation
Elkem Silicones is proud to announce our membership and support to The Surfaces in Biomaterials Foundation.
Their mission, "to be dedicated to exploring creative solutions to technical challenges at the BioInterface by fostering education and multidisciplinary cooperation among industrial, academic, clinical and regulatory communities." We are very excited to be supporting this organization and look forward to a collaborative relationship.
Elkem Silicone is one of the world's leading fully integrated silicone companies, offering a full range of medical grade silicones, including biomedical solutions for long term implantable and drug delivery applications. Elkem Silicones' SILBIONE™ brand silicones are manufactured in a state-of-the-art clean manufacturing facility and designed to meet customers' biocompatibility, quality, and lot-to-lot consistency needs.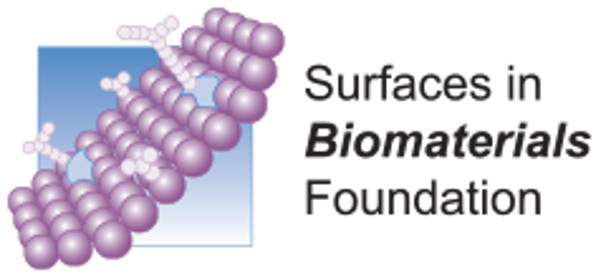 For more information on the Surfaces in Biomaterials Foundation please visit the website.
About Elkem Silicones
Elkem Silicones has more than 3,500 employees dedicated to providing silicone solutions with a personal touch that deliver your potential. Elkem Silicones, a division of Elkem, is one of the world's leading fully integrated silicone suppliers, operating 13 multi-functional manufacturing sites and 13 R&D centers around the globe. Based in Lyon, France, Elkem Silicones offers a full range of silicone technologies for diverse specialty markets including aerospace, automotive, construction, consumer goods, energy, healthcare, paper, personal care and textiles.
To learn more, please visit Elkem Silicones Website
About Elkem ASA
Founded in 1904, Elkem is one of the world's leading suppliers of silicon-based advanced materials with operations throughout the value chain from quartz to specialty silicones, as well as attractive market positions in specialty ferrosilicon alloys and carbon materials. Elkem is a publicly listed company on the Oslo Stock Exchange (ticker code: ELK) and is headquartered in Oslo. The company has more than 6,370 employees with 29 production sites and an extensive network of sales offices worldwide. In 2019 Elkem had revenues of NOK 22.7 billion. To learn more, please visit Elkem Website