Unleashing Innovation and Endless Possibilities: Discover Elkem at the CIIE in China!
With a rich history spanning over 70 years as an innovative force in silicone technology, Elkem is set to unveil a series of groundbreaking products at the 6th China International Import Expo (CIIE) from November 5 to 10, 2023.

Themed "Pushing Material Boundaries with Diversified Silicone Innovations", Elkem showcases its innovative applications in four major domains: smart mobility, comfortable living, life sciences, and future technology, all at the Consumer Products Zone (Booth A5-03 in Hall 5.1).
In its sixth year at the Expo, the Elkem booth unveils a series of industry breakthroughs, showcasing its cutting-edge technology and innovation. By leveraging the Expo platform's "spillover effect" and "acceleration" opportunities, Elkem aims to empower sustainable urban development, facilitate industrial transformation and upgrading, and provide consumers with a comprehensive array of high-quality life experiences.
New Product Launches Drive Paradigm Shift in Quality of Life and Industry Advancement
Elkem hostes a series of new product launches at the CIIE, reintroducing its technological innovations and sustainable solutions across various sectors, including home, automotive, energy, healthcare, and future technology.
We are dedicated to improving quality of life, offering consumers peace of mind and comfort through a comprehensive range of environmentally-friendly solutions. Silicone materials stand at the forefront of the consumer electronics manufacturing field, ushering mankind into a new era of eco-friendly, smart living. One notable innovation is the SILCOLEASE™ UV LED series. These solutions provide superior curing and physical properties for more sustainable mold release coatings. They are greener, more energy-efficient, and more environmentally friendly when compared to traditional mercury vapor curing lamps. Elkem offers silicone benzene-free pressure-sensitive adhesive solutions for wearables and skin-contact applications.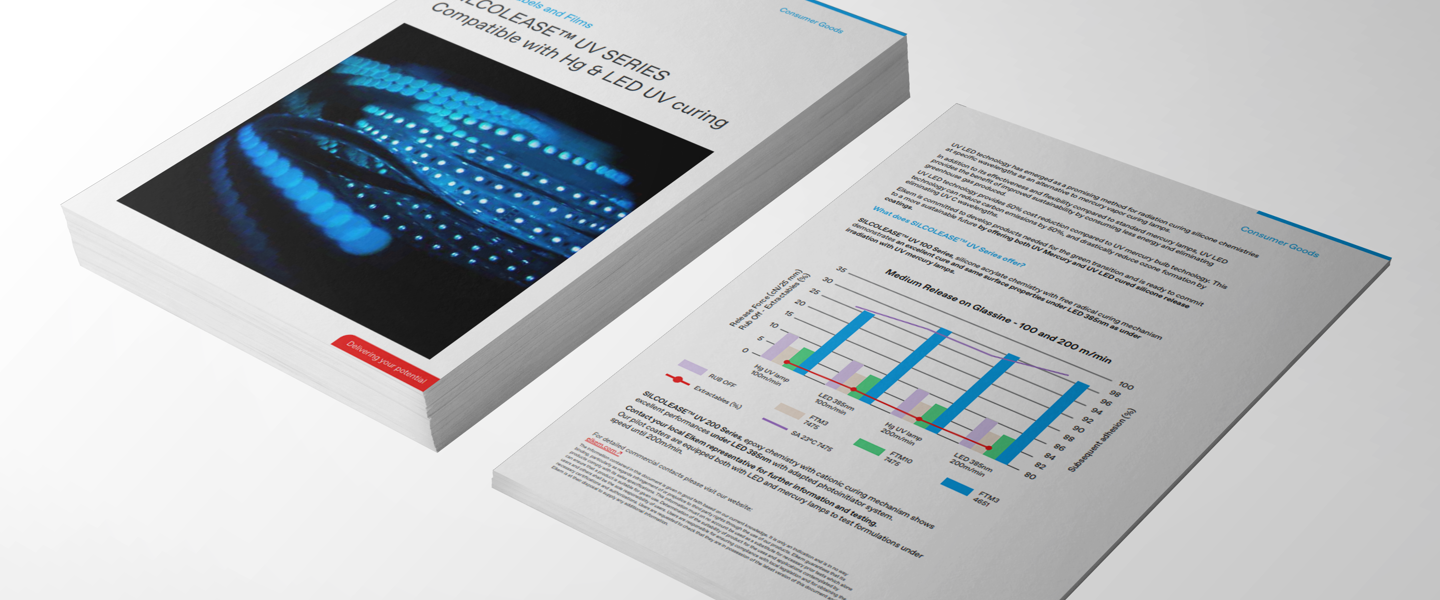 SILCOLEASE™ UV SERIES
Compatible with Hg & LED UV curing
These solutions demonstrate Elkem's industry expertise and practical versatility, finding wide-ranging applications in electronic wearables, skin-contact products, and high-end electronics manufacturing that has to be compliant with the stringent requirements in terms of environmental protection. Elkem Silbione™ series of medical silicone rubber materials are making a significant impact in the medical and healthcare sector. These materials are chosen for their outstanding mechanical properties, excellent biocompatibility, high purity, low dissolution, and minimal leaching characteristics. They are widely used in a variety of medical applications, including extruded and molded high- and low-pressure resistant tubing for bio-pharmaceutical applications, high-purity drug delivery devices, peristaltic tubing, respirator masks, and premium wound dressings. These applications deliver safe, reliable, and high-quality medical services, ensuring a superior medical experience for patients.
Elkem is committed to consistently strengthening its production capabilities within the intelligent transportation sector, with a keen focus on the automotive industry's evolving trends toward electrification and lightweighting. This has enabled the company to supply high-quality silicone-based materials for the assembly and protection of electronic components and battery packs in hybrid and electric vehicles (H&EVs). These materials play a pivotal role in extending the range of batteries and enhancing their safety performance. Drawing from over two decades of experience in airbag technology and an unwavering commitment to technological innovation, Elkem has introduced innovative measures. This includes the adoption of one-piece weaving (OPW) technology in curtain airbags (CAB) and the integration of high-quality silicone coating products to bolster the airtightness and pressure retention of pedestrian airbags. These initiatives have significantly elevated the protective capabilities of airbags, offering more reliable and comprehensive safety measures for transportation.
Elkem is leveraging its high-performance equipment and professional technical expertise to make waves in the field of future science and technology. This is evident in the development of silicone materials with ultra-high thermal conductivity. With their exceptional thermal conductivity, these materials find application in semiconductor chip packaging, serving a crucial role in rapidly dissipating heat, thus preventing failures caused by excessive temperatures. This ensures the smooth operation of chip products at high speeds. In addition, Elkem's offerings are proving invaluable in the ever-evolving field of 3D printing. The silicones employed in this industry have a wide range of applications, from creating unique fashion designs, handbags, and jewelry to manufacturing medical and industrial soft robots, pre-operative simulation models, medical implants, prosthetics, and other precision medical devices. Elkem's 3D printing solutions are at the forefront of personalized intelligent manufacturing.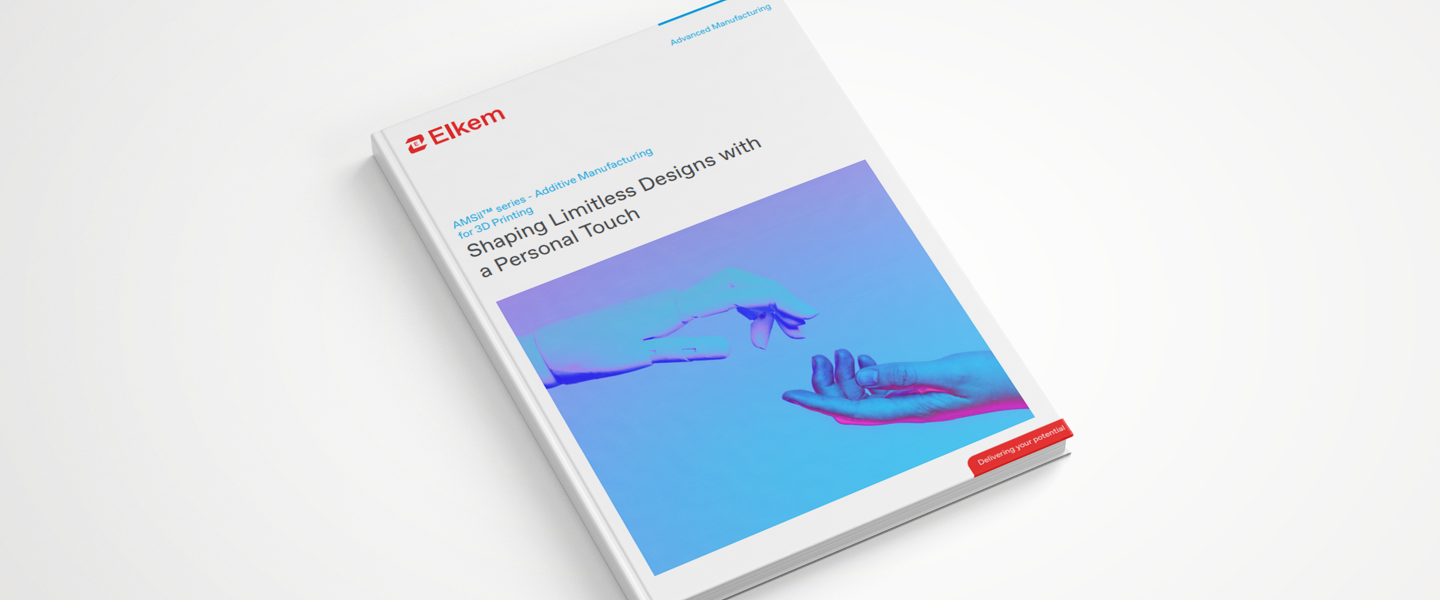 AMSil™
Silicone 3D Printing for disruptive innovation in Additive Manufacturing
Green Science and Technology Innovation Empowers High-Quality Sustainable Development
With a sustained commitment to sustainable development, Elkem maintains an unwavering spirit of innovation and exploration. The company is dedicated to advancing the green transformation of critical aspects of human life, including health, housing, transportation, and lifestyles. This dedication is aimed at creating a low-carbon and more promising future. Elkem's noteworthy achievements include securing a prestigious gold rating for sustainability transparency from EcoVadis, elevating its status as one of the top 100 sustainable companies globally.
In a statement, Mr. Larry Zhang, Senior Vice President of Elkem, said: "As a well-known international supplier of silicones, Elkem has always been committed to providing reliable and high-quality silicone solutions for our customers. Going forward, Elkem will invest more in China and expand its production capacity to provide advanced silicone technologies and products to customers in China and other parts of the Asia Pacific, in line with our dual-growth strategy. This is how we are working with players in various industries to accelerate green and low-carbon transformation and to build a zero-carbon future. We hope to increase access to better final products that today's consumers can use to build healthy and sustainable lives."
Elkem finds itself standing at a crossroads in our industrial development, facing both opportunities and challenges. Innovation is the driving force that will enable Elkem to seize the opportunities, confront the challenges, and chart a path of progress. Elkem remains committed to innovation-driven growth. The company will persistently enhance its operational efficiency through technological and process innovation, while also leading the industry through the introduction of superior products and innovative business practices. Furthermore, the company is dedicated to integrating its scientific and technological innovations with environmentally sustainable practices, emphasizing its role in pivotal domains such as smart mobility, smart living, low carbon buildings, and clean energy. These efforts aim to foster a novel ecosystem of zero-carbon recycling and to empower high-quality, sustainable social and economic development.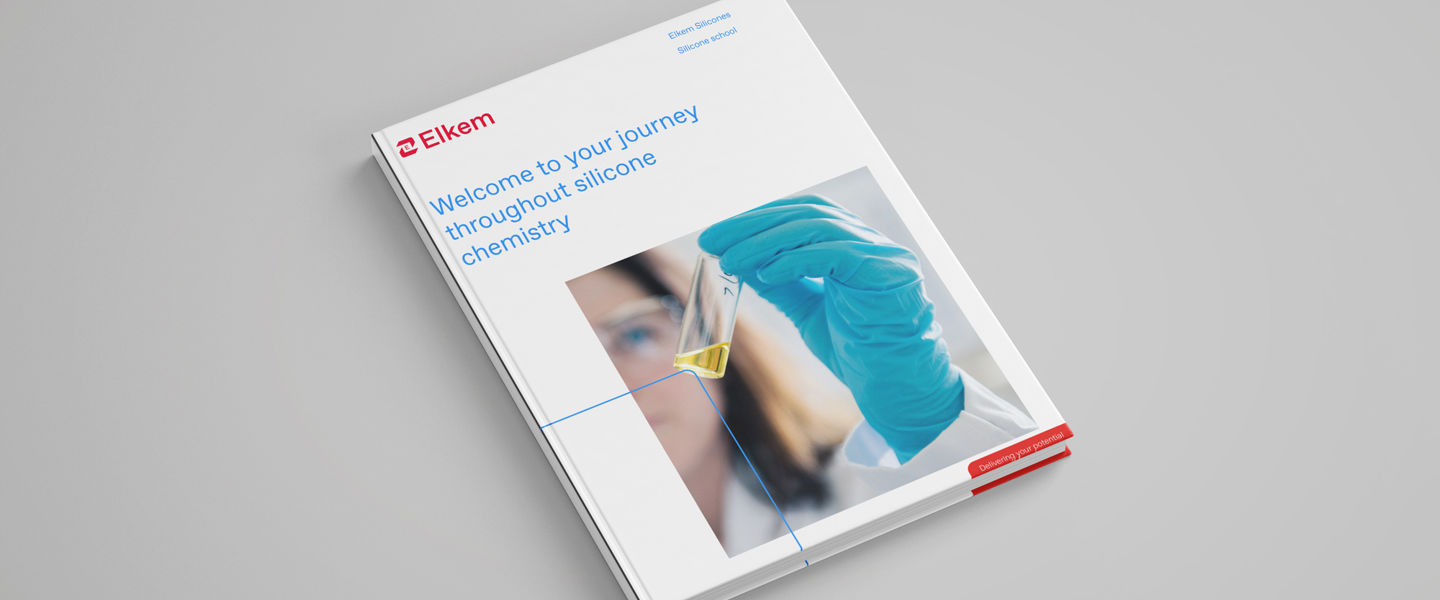 Silicone School
Everything you need to know about silicone technologies.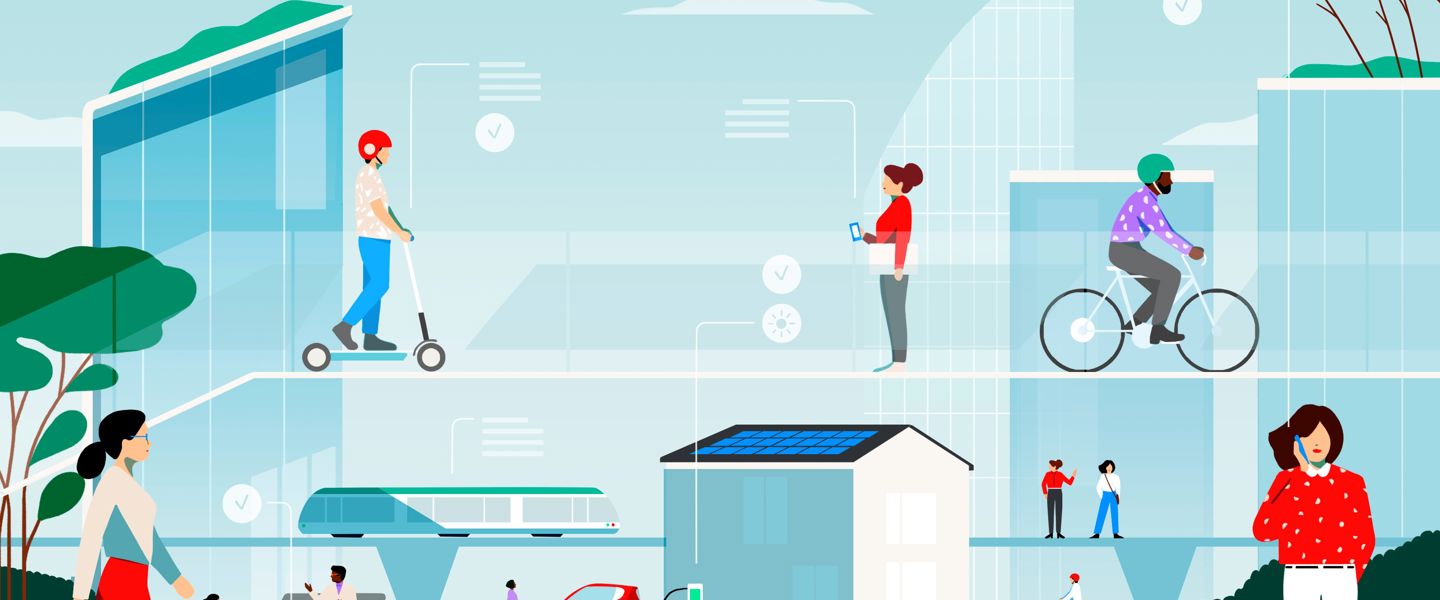 Sustainability at Elkem
To learn more about our sustainability initiatives, check our webpage.
Contact us
Take your business to the next level by partnering-up with a global leading material manufacturer.