Medical grade silicones are widely recognized for their performance in tubing and assemblies used for pharmaceutical processing and biologics manufacturing.

Over the years silicones elastomers have become the go to choice for replacing stainless steel in flexible assemblies for pharmaceutical manufacturing. By replacing stainless steel or other rigid materials pharmaceutical manufacturers no longer have costly cleanouts between runs when changing over to a new product or new lot material. Silicones allow these assemblies to be disposable, greatly reducing the chance for cross contamination which can be very costly in terms of product disposal or even potentially recalls.
Using high performance medical grade silicones offer several key advantages when extruded in to tubing or molded into sampling assemblies:
High physical properties in terms of elongation and tensile make it outperform many competitive materials.
Thermal stability -Silicone tubing and assemblies can operate with little impact on performance anywhere from -80 °C to +215 °C
High Purity- In pharma manufacturing, one of the most important factors is being certain that materials which come in contact with the actives being produced do not release any extractables or leachables which can contaminate the end drug or biologic
Easily Sterilizable - assemblies and tubing can be made packaged then sterilized through methods such as Gamma, Autoclave or ETO with little impact to the polymers performance
While silicones have been used for more than 30 years in fluid transfer, their usage in pharma manufacturing will continue to grow with the ever-changing regulatory environment. They offer a long history of performance, cost benefit in usage and acquisition as well as a great deal of risk mitigation.
Elkem Silicones' Silbione™ LSRs and HCRs provides the following features :
High resiliency
Ease of processing
Durometer ranges from 20 Shore A to 80 Shore A
High performance physical properties
Biocompatible according to ISO 10993
Silbione™ Biomedical grade silicones meet the highest quality and manufacturing standards, complying with the Elkem Silicones Quality Management System. This includes:
Inhouse clean operation standards, applying the principles of Good Manufacturing Practices (GMP) for medical devices and ISO 14949 guidelines
Certified ISO 9001 Manufacturing Facilities
Certified ISO Class 8 Manufacturing Environments
Certified ISO Class 7 Packaging Environments
Application of the Responsible Care Management System®
The biocompatibility of Silbione™ Biomedical grade silicones is tested according to ISO 10993/USP Class VI procedures, which include:
12-week implant tests
Hemolysis
USP Intracutaneous Reactivity
USP Acute Systemic Toxicity
Cytotoxicity
Mutagenicity & pyrogenicity
Skin Sensitization
Tissue Irritation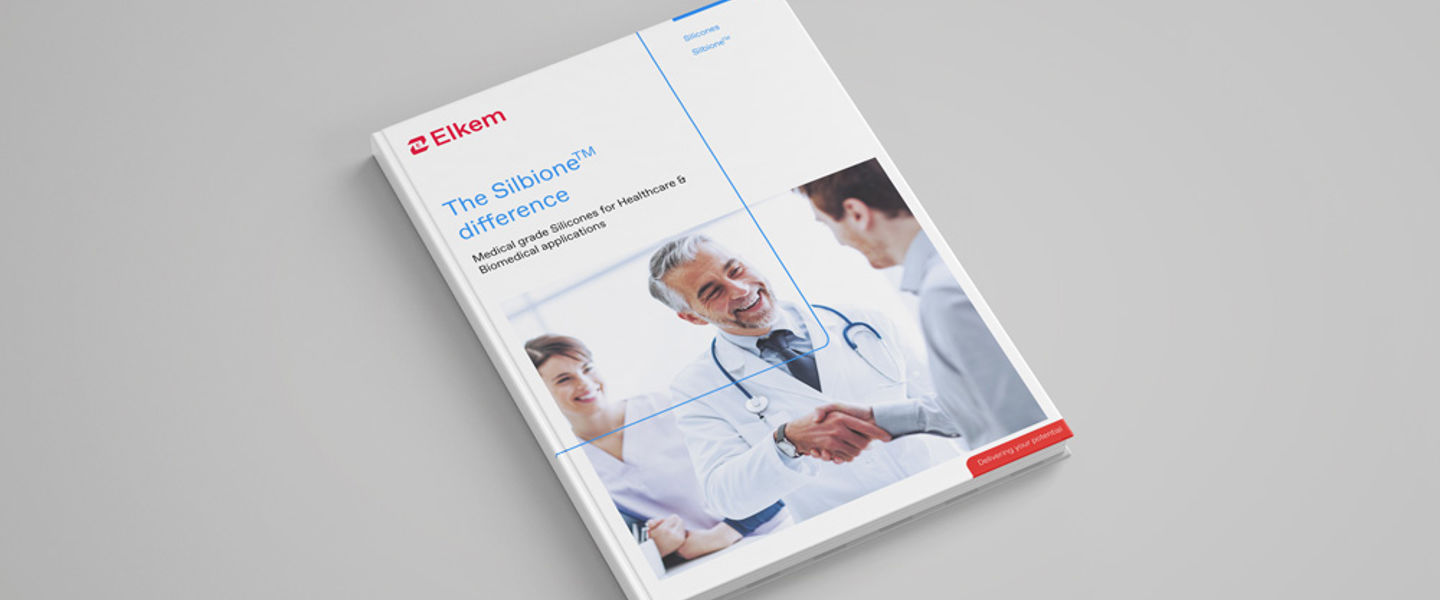 Experience the Silbione™ difference
Medical grade Silicones for healthcare & biomedical applications.
Silbione™ medically implantable silicones are also given full Master-file Support through Device Master Access Files (MAF) at the FDA Center for Devices and Radiological Health (CDRH).
At Elkem silicones, we are dedicated people located around the globe, committed to your success. Whether you are looking for a product recommendation, for customized silicone solutions, or for regulatory support, we have the people in place when and where you want them.
Contact us
Take your business to the next level by partnering-up with a global leading material manufacturer.