Food contact silicone products for kitchenware and cooking utensils
Silicones for food contact improve the quality and safety of kitchenware and cooking utensils

Food-grade silicones are increasingly the material of choice for the entire food processing cycle, from large-scale industrial facilities and restaurants to home cooking, as well as in food packaging and labelling. They are convenient, safe, heat resistant, long-lasting, versatile and ensure no modification of food properties and tastes when in contact with food.
They are particularly appreciated, by both food professionals and for home cooking, as ideal materials for kitchenware, in particular utensils and molds. This is because they can be specifically designed and manufactured to meet exact specifications, such as hardness, degree of flexibility and heat resistance, to make almost every tool in the cooking process that was previously made of materials such as glass, ceramics, metals, plastics, wood, etc. Silicone utensils are also perfectly adapted to non-stick cooking surfaces and protect the life cycle of pots and pans.
What are the main applications of silicone-based kitchenware products?
Silicone molds
For many years now, Silicone molds of all sorts, to make creative and convenient shapes for cakes and pastries, ice cream, chocolates and many other foods have entered most kitchens for years. Silicone molds are flexible, easy to demold, resist high and low temperatures, maintain their original shapes, do not alter the taste of food and are easy to wash and store.
Utensils
Silicone scrapers, spatulas, beater parts, spoons, oil brushes are just some of the most popular uses for silicone kitchen utensils. These cooking tools can be designed and manufactured to exact degrees of hardness and flexibility, are stable and durable and can be used in all mixing and cooking recipients, including those with scratch-free protection.
Recipients
Food-grade silicone is used to make bowls, basins, plates, cups and many other food and human contact products.
Summary of the features of silicones for kitchenware:
Excellent heat and cold resistance over a wide span of temperatures (-60 °C to 220 °C)
Easy to demold thanks to customizable formulation and post-polishing finishes
Excellent tensile and tear strength features to create robust and durable products
Guarantee of safe and neutral effects on food and taste.
Why is silicone an efficient and cost-effective material to make quality kitchenware products for manufacturers?
Silicone rubber formulations can be adapted to produce specific mechanical properties for making a wide range of kitchenware and utensils. They offer excellent processability, which means they can be integrated into existing manufacturing systems or new facilities. Continuing research and development and growing production volumes are bringing the cost of raw materials and formulations down, with interesting price points for mass market manufacturers.
Here is a summary of the technical advantages of silicones for kitchenware:
Consistent purity and quality thanks to the Elkem Silicones mastery of the entire value chain, from silicon raw materials to finished silicone products
Fast curing speed, increasing productivity
Unique processing and formulations to ensure a wide range of finished products
Excellent tear and tensile strength for safety and that enable complex designs
Our product offering
HCR 9100 is a general-purpose fumed Heat-Cured Rubber (HCR) that is suitable for food contact applications and can be used for compression, extrusion molding, curable by peroxide or platinum curing agents
HCR 1900 is a general-purpose PPT HCR for food contact, suitable for compression, extrusion molding, curable by peroxide or platinum curing agent.
LSR 8300 is a high temperature injection, fast curing Liquid Silicone Rubber (LSR). It is suitable for high temperature injection (160-180 ℃). This grade has been specifically developed to produce kitchenware parts which have food contact certification.
Silbione HCR 71000 series offer excellent processing characteristics, based on short curing time. Those series present full compliance with national and international regulations for food contact.
Why choose Elkem Silicones for making kitchenware and utensils?
Our teams of silicone rubber experts have been serving a wide range food processing industries for decades and have developed vast expertise for professional and domestic kitchenware and food consumption utensils. They are available to develop specific and innovative solutions to produce the formulations you need to optimize your manufacturing processes and provide your customers with the most versatile and safest food compatible rubber silicones.
They work with our Mix & Fix™ Centers, conveniently located near major food processing and utensil production centers on all continents.
Other services also include regulatory support, assistance to roll out productivity programs, training for teams and collaborative work on new developments.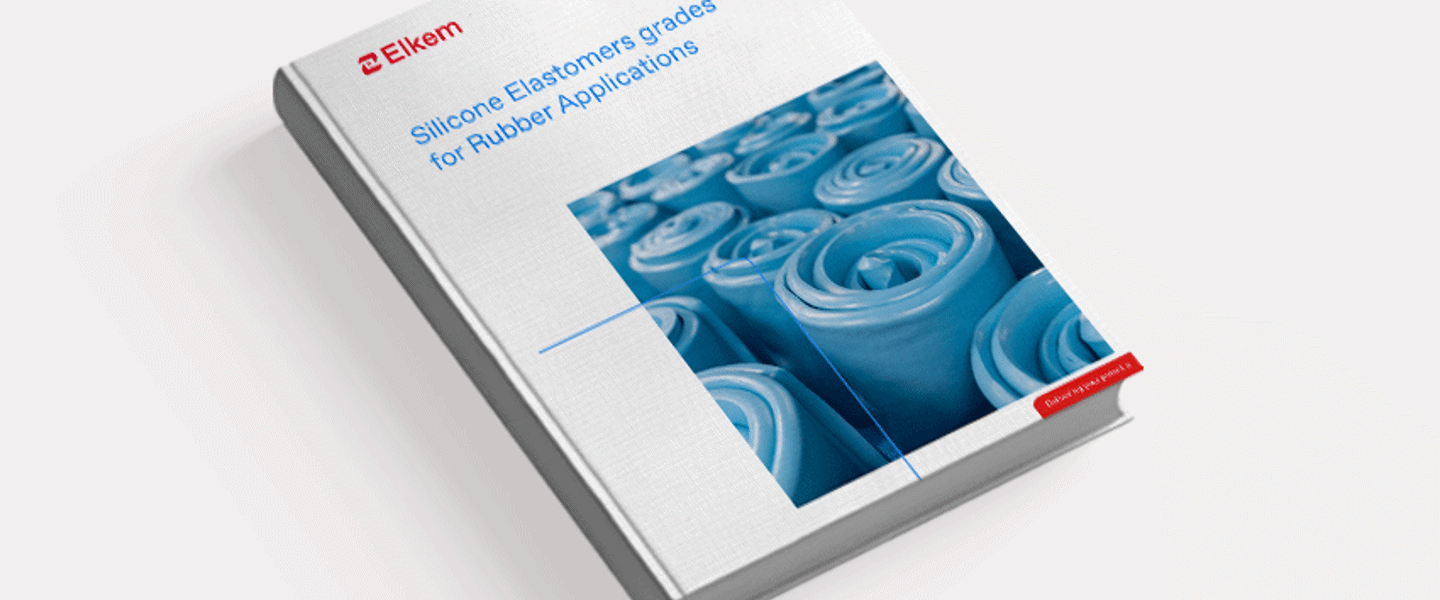 Rubber General Guide
Your journey to the heart of our silicone elastomer solutions.
Contact us
Take your business to the next level by partnering-up with a global leading material manufacturer.