Silicones: versatile and efficient coatings for protective fabrics
Protect people and assets from hazards in a wide range of industries

There is an ever-increasing demand worldwide for high-performance technical fibers and textiles to meet the most critical needs in a wide range of industries. This ranges from heavy-duty architectural textiles to anti-slip treatment of conveyor belts, via airbags for the automotive sector.
In the same way, advanced textiles and protective fabrics are key processing and safety tools in many industries that must protect people and property in potentially dangerous manufacturing processes, such as electrical or heat-related hazards.
This demand is based on two complementary requirements. First, protective fabrics with specific features are used to produce and improve Personal Protective Equipment (PPE) for operators involved in risky activities, in applications ranging from welding and fire protection blankets to gloves and gowning. Second, protective fabrics and textiles are used to improve safety and security in the workplace environment itself, including insulation panels and safety cables so that possible electrical, heat or chemical hazards are kept away from operators and equipment.
Silicones have become the material of choice for coating many of these critical industrial fabrics because they can be adapted to specific technical and safety specifications, as well as complying with the highest regulatory requirements.
What are the main advantages of silicone-based coatings to ensure the highest level of safety and performance for protective fabrics?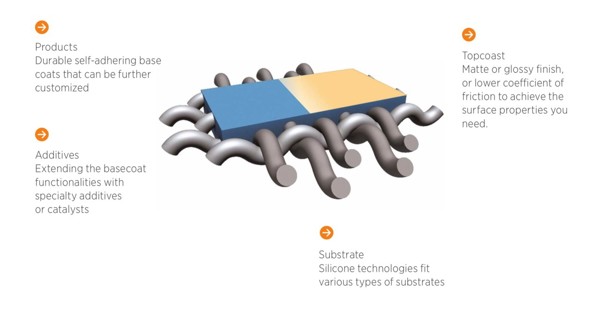 Silicone coatings for protective fabrics are versatile, customizable, easy to process, provide innovative and robust performance features and durability. Elkem has been actively working on the development of BLUESIL™ Textile Coating Silicones (TCS) for 30 years now. Our products and experts provide added value to manufacturers of textile-based PPE and industrial workplace safety equipment, as well as to the coaters and converters who supply these manufacturers with the fabrics upstream. Our teams work closely with all the players involved in the protective textile industry by ensuring optimized interactions between the silicone coating, the manufacturing process and treatment of the substrate.
Our solventless coating products are designed to efficiently provide the right physical characteristics to the fabric that can be complemented by specialty additives and topcoats for additional functionalities. BLUESIL™ TCS systems are therefore specifically customized to ensure the effective delivery of the characteristics for diverse applications.
Applications:
Personal Protective Equipment (PPE)
Fire Proximity Suits (FPS)
Safety cables
Fire blankets
Insulation panels
Safety gloves
Functional advantages of Silicones:
Heat protection
Adhesion on substrates without primer
Flexibility
Mechanical performance
Exceptional resistance to extreme temperatures (-50 – 200 °C) and flames
Non-toxic when burned
Easily pigmented or customized with additional fillers
Our product offering
Our products are designed with the rheology and the reactivity adapted to meet specific textile processing requirements, including spray and impregnation, knife coating, transfer coating, screen printing, bonding and laminating.
They are formulated to be compatible with all kinds of substrates, whether woven, non-woven or knits, and materials including polyamide, polyester, aramides, glass, etc. Our products are unique, they provide superior functionalities and added value to your textile products when compared to organic coating materials.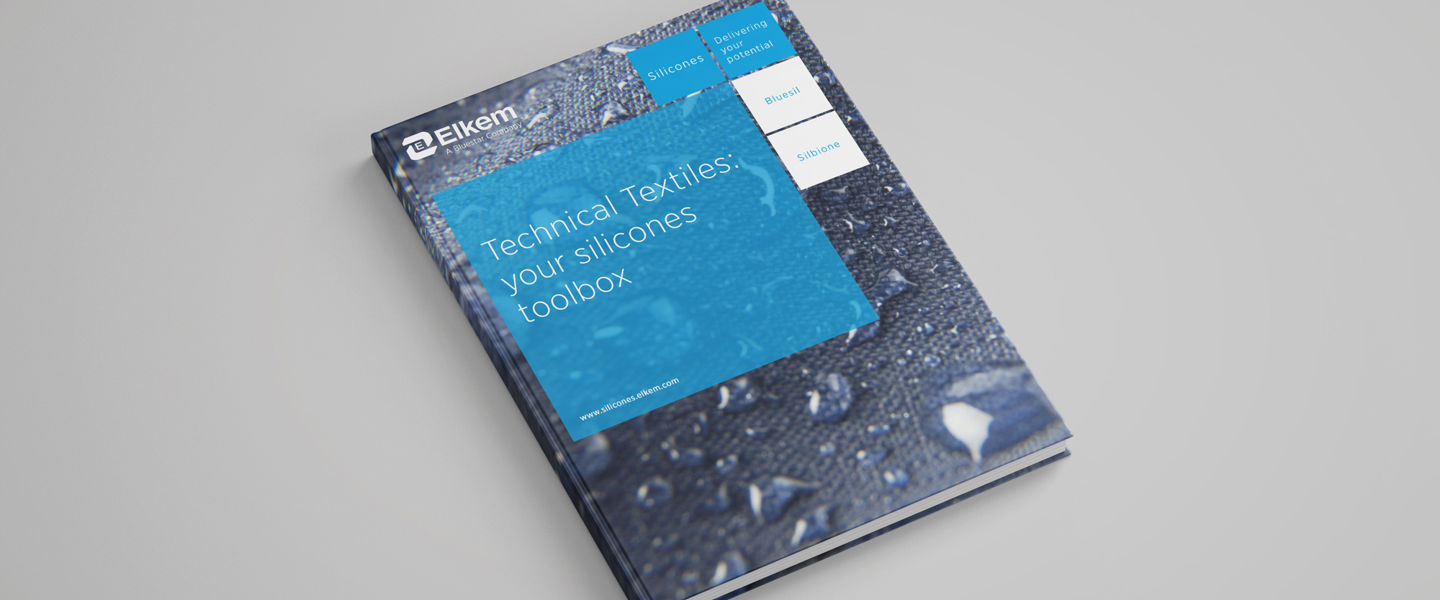 Your Technical Textiles Silicone Toolbox
Why choose Elkem as your partner for coating protective fabrics?
Elkem offers you its experience and its expertise with the goal of contributing to your innovation and product improvement programs. In what we call our Toolbox approach, we offer a full range of silicone technologies specifically designed for protective textile coatings. To support this vast offering, we are available to select and customize our formulations to your specific substrates and processes and also provide laboratory and testing capabilities as well continuing technical support, from the prototyping stage through to serial production.
We offer support through our worldwide network, conveniently located near major industrial centers on all continents, to advise you and ensure our silicone solutions meet your protective textile requirements. Other services also include regulatory support, assistance to roll out productivity programs, training for teams and collaborative work on new developments.
Contact us
Take your business to the next level by partnering-up with a global leading material manufacturer.