Silicone for sportswear
Sportswear secret for specific technical advantage
Silicones provide winning solutions for sportswear
Heightened performance in sports is based on many factors, such as not having to carry extra weight while practicing or competing. Also, people who partake in sports and outdoor leisure activities are looking for comfort features, such as soft and stretchable fabrics as well as very specific technical advantages. For example, for skiers who use climbing skins (also known as ski skins), silicones are used for the adhesive-based fabrics attached to ski tips and tails to enable skiers to ascend slopes without slipping backwards, but which allow them to glide forward on snowy terrains. Silicones are also used in runners' and skiers' socks to impart grip and anti-slip characteristics.
The Elkem lines of sports-related products provide customized features that suit each type of sports equipment and also enhance durability and protection in the harshest conditions. Silicones are also used in swimming gear, comfort orthotics, loop fasteners and a host of other performance and safety equipment. Our silicone products can be found anywhere people practice sports, even in the ink bases for printing sport jerseys. And you can also track how well you're doing with wearable connected devices that integrate silicone to make them robust and shock-resistant!
The Elkem range of silicones for sportswear markets includes:
Bluesil™ TCS (Textile Coating System): Specially engineered emulsions and formulations for textile coating applications, providing waterproofing and capable of withstanding harsh weather conditions. TCS anti-slip products also keep stockings in place and provide grip.
Bluesil™ FLD 1669: Makes hiking boots waterproof yet breathable.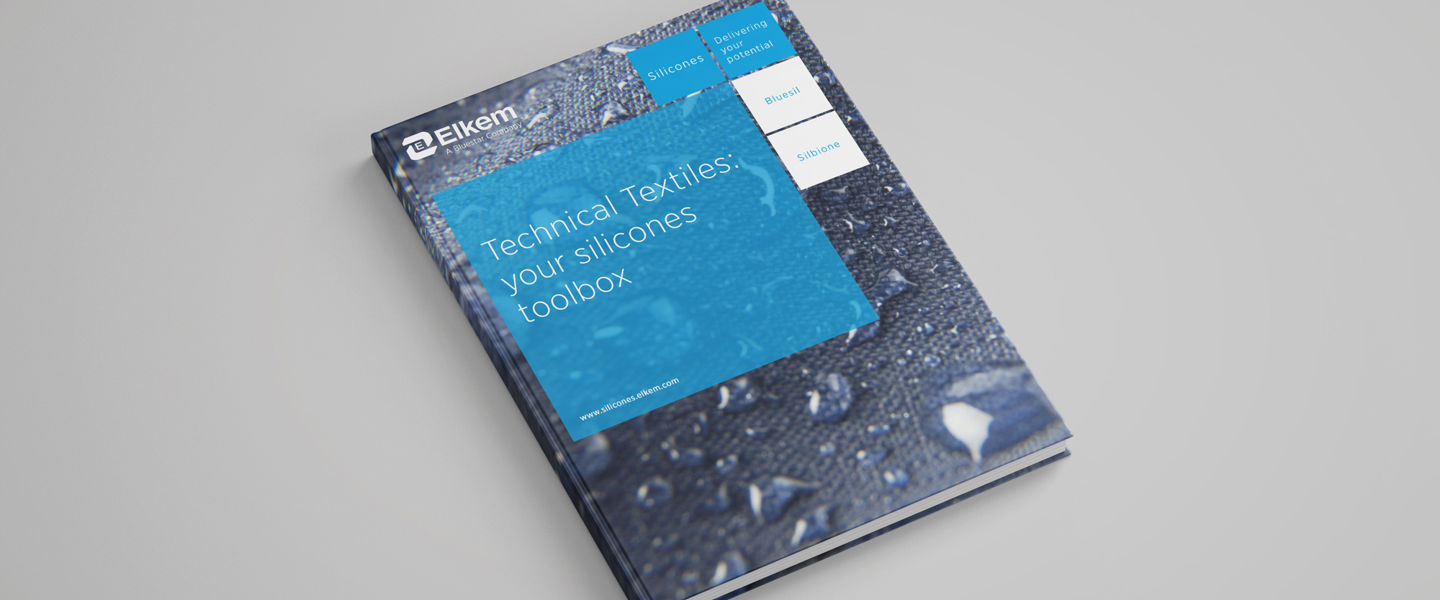 Your Technical Textiles Silicone Toolbox
To deliver the solutions you need, we not only provide you with tailor-made silicone ingredients, formulations and products for sportswear applications, but also give you access to our related silicone technologies and all the expertise within our group. We understand your desire for innovation and differentiation and we are available to advise you, amaze you and provide you with outstanding solutions.
Contact us
Take your business to the next level by partnering-up with a global leading material manufacturer.