Elkem's sustainability journey involves replacing fossil carbon with biocarbon in our smelting processes. Biocarbon is the carbon that is naturally absorbed and stored by plants and trees. A high share of biocarbon is important to reduce the impact our processes have on climate change. As CO₂ is inherent to the smelting process, total emissions will vary year on year based on market conditions and capacity utilisation.
Elkem's goal for biocarbon use
One of Elkem's main CO₂ strategies is to replace fossil carbon with biocarbon in our smelting operations. The goal is to increase the share of biocarbon to 50% by 2030 globally. The total direct CO₂ emissions from Elkem's six Norwegian plants make up around 50% of Elkem's total direct CO₂ emissions. Each plant has developed a road map to reach the goal and reports to corporate level on progress. To reach our target of increased share of biocarbon, Elkem is actively engaged in new technology development and industrial partnerships. The recent opening of an industrial pilot plant for biocarbon production in Canada is an example of this.
In 2020, Elkem reached the biocarbon goal of 20% in Norway and the group share rose to 19%. Elkem continues to work closely with partners to develop the efficient, sustainable, and more environmentally friendly production of biocarbon for silicon and ferrosilicon production. It is a pre-requisite for Elkem that the renewable sources comply with our strict environmental and social requirements.
The Limpio plant
Elkem' furnace in Paraguay runs solely on hydroelectric power from the Itaipu powerplant and uses only biocarbon as a reductant, making its operations close to carbon neutral. Focusing on sustainability and the future of ferrosilicon production with neutral emissions of CO₂, the plant reached its goal of using 100% biocarbon as reductant for the furnace in 2019. The quartz is being extracted locally, respecting the local legislation and the environmental requirements.
The quartz, another raw material, is also being extracted and processed locally, giving a low CO₂ footprint. Elkem obtains quartz from its own mines which ensures that it has complete control of the quality of the quartz used in Elkem's processes.
Biocarbon vs more traditional methods
Fossil carbons, the carbon stored in fossil fuels like coal, are the more traditional resource used in smelting processes. By burning fossil carbon, a large amount of deposited carbon is released back to the atmosphere as CO₂.
Biocarbon in the form of charcoal and woodchips are sustainable carbon sources replacing fossil coal. Studies have shown that charcoal (and woodchips) can perform even better than fossil coal in the chemical reaction, and at the same time reduce our carbon footprint.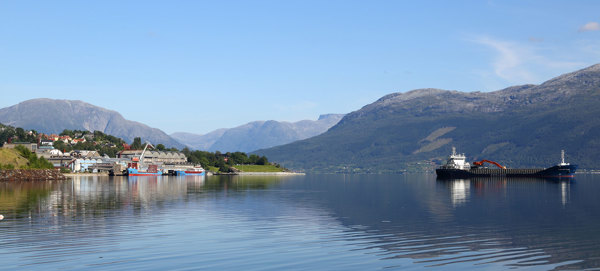 All the biocarbon used at Elkem plants in Norway is harvested and produced locally, leading to less transportation and therefore less CO₂ emissions. At Elkem Limpio, it is harvested from sustainable eucalyptus plantations that were planted for the purpose of harvesting biocarbon. This way, no native woods are deforested.
MORE ABOUT SUSTAINABILITY AT ELKEM
Contact us
Take your business to the next level by partnering-up with a global leading material manufacturer.