Silicones for roller printing: ceramic tiles and new applications
Developing a time-tested technology for printing quality ceramic tiles and new applications

Roller printing, based on laser engraving of designs onto silicone elastomers and foams has for many years been synonymous with the most sophisticated designs for ceramic tiles. This technique enables precise high-definition reproduction of complex designs, consistent levels of ink transfer based on multi-depth ink pockets, resulting in subtle color shades and the possibility of accurately reproducing modern geometrical graphics, trompe-l'oeil patterns, imitating mosaics or achieving antique patina effects.
Roller printing using silicones simultaneously offers the advantages of cost-effective and high-volume production on easy-to-install and easy-to-maintain ceramic tiles that can replace more costly hand-made traditional earthenware or cement tiles.
Today, laser-engraved silicone-based print rollers are also being tested and applied to produce sophisticated and cost-effective pattern transfers to other materials, such as quartz work surfaces (imitating granite patterns, for example), plasterboard, vinyl and linoleum floor and wall coverings and several other innovative decorative applications.
How does silicone roller printing work?
The key feature of roller printing using silicone inking surfaces on steel drums is to ensure that the patterns designed and defined by customers are fine tuned to exacting specifications. This begins with superior high-definition laser engraving using dedicated RTV elastomers that have the required features for this key phase.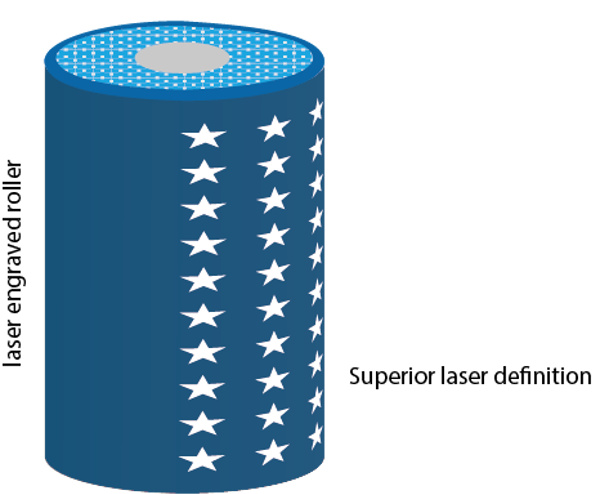 Once the patterns have been engraved to specification, Elkem and its customers ensure that, for the actual printing process, the RTV-2 elastomer that comes into contact with the tile (or other material) is finely tuned to provide the right balance between viscosity and hardness. Underneath the elastomer, Elkem provides RTV-2 foams to ensure the right mechanical properties and elastic behavior that optimize the printing process and guarantee efficient ink transfer. This RTV-2 foam is fastened to the metal roller using specially formulated silicone-metal primers.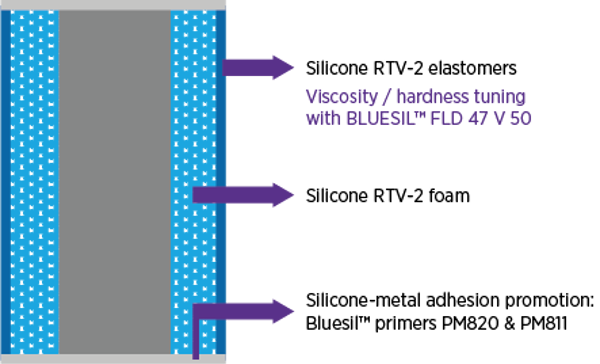 Why choose Elkem for innovative roller printing applications?
Elkem has been supplying roller printer technology to leading ceramic tile manufacturers for decades and has developed advanced roller printing technologies (as well as pad-printing solutions for non-linear surfaces) to achieve the highest-quality results, both esthetically and technically.
This includes
A complete offering of dedicated and customized elastomers, foams and primers to cover all essential processing features, such as the ideal balance between elasticity and hardness, as well as high abrasion resistance for large scale-production
Upstream design assistance to design the right mix of technologies and materials for innovative printing on ceramics, as well as new materials
Industrial processing collaboration, including on-site fine tuning to match customers' production needs.
Customers also benefit from the fact that Elkem is part of the Elkem Group, a fully-integrated global silicone manufacturer, mastering the full value chain from quartz to specialty silicones. This enables us to collaboratively explore and participate in innovative R&D and product development programs.
We are available worldwide to listen to you and back you to define and deliver the right silicone products to boost process efficiency and operational excellence and achieve optimal operational performance.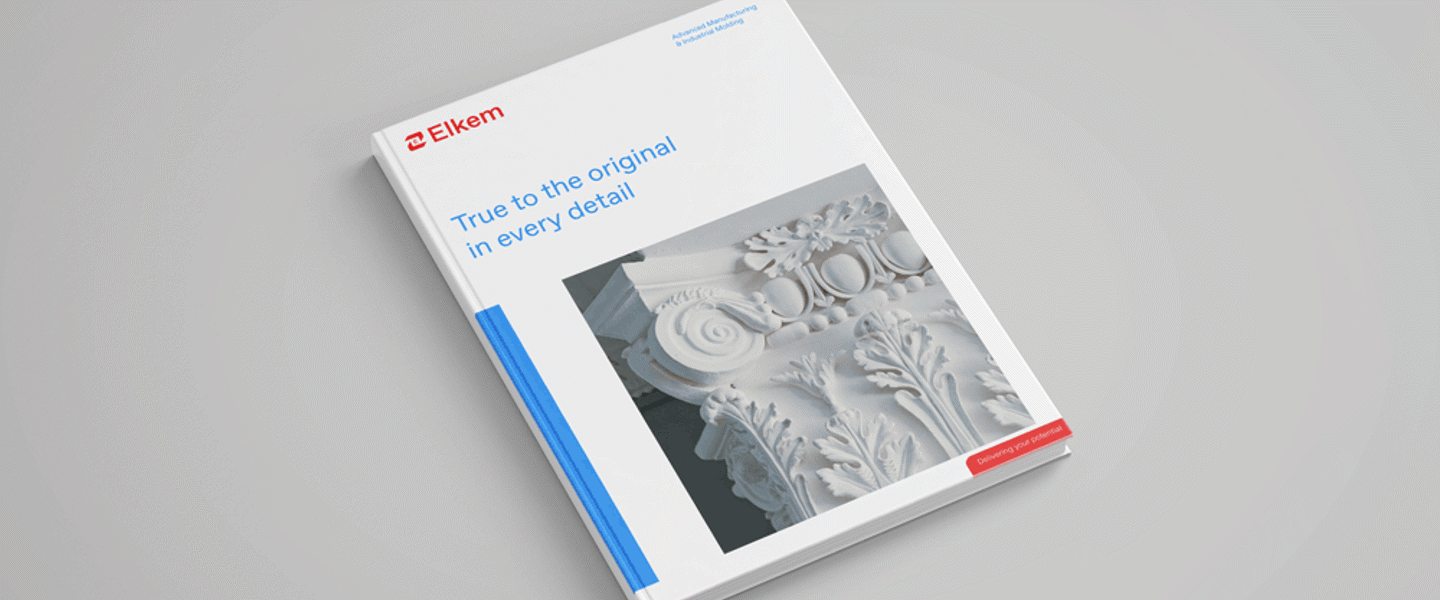 Silicones solution for Advanced Molding & Printing
Contact us
Take your business to the next level by partnering-up with a global leading material manufacturer.