Elkem oilfield applications for drilling & completion fluids

Elkem oilfield drilling and completion materials: solutions for all well sites
Oil companies and their service providers must deal with increasingly difficult drilling and completion challenges: access to and operation of more complex well sites (both onshore and offshore), greater productivity requirements and increased environmental and regulatory constraints.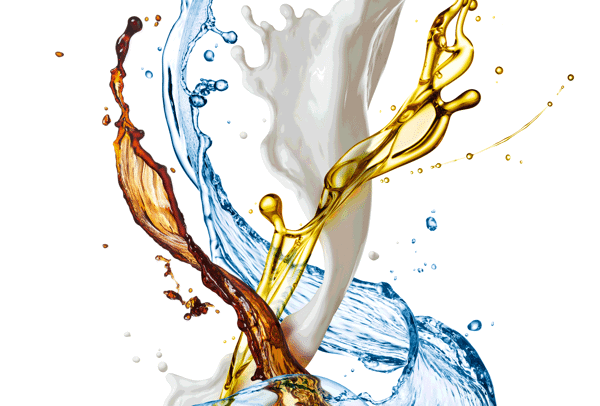 Elkem oilfield drilling fluid materials are value-added materials which are customer-focused and solution-driven, respecting all specifications, environmental regulations and the strictest quality assurance criteria.
Having served the oil & gas industry for over 60 years, Elkem was the first company to introduce micronized weighting materials, enabling the use of the same fluid for drilling and completion of the reservoir sections, thus streamlining production, symbolising its commitment to provide solutions with real added value.
Ensuring results in all drilling and completion operations
Elkem drilling and completion materials are specialty weighting agents which are designed and manufactured to eliminate customer processing challenges. They ensure the cementing of narrow pore to fracture pressure margin wells, provide very low rheological features for enhanced wellbore hydraulics, low sag potential and reduce overall cost for customers because of their hardness. They also reduce environmental impact because Elkem drilling fluids can be reused more often because their micronized weighting agents are acid-soluble, allowing for drilling and completion of the reservoir sections by using the same fluid in both operations.
Elkem's main products include:
MICROMAX™ and MICROMAX™ FF
MICROMAX™ and MICROMAX™ FF (-free flow) products, are specifically designed for easy mixing and usage in oil-well drilling and cementing operations, compatible in both water based and oil/synthetic based fluid systems. Adding a microfine weight material will further improved drilling fluids and oil-well cement properties. Once mixed into the cement slurry or spacer, MICROMAX™ and MICROMAX™ FF offer excellent dispersion, especially for high density applications. They are particularly suitable for use in cement systems with flexible components or fibers, customized to deal with well stresses. The choice between these two closely related products is based on specific applications. Elkem experts are available to assess, test and advise on the best choice. MICROMAX™ is PLONOR certified and classified as not being dangerous to health. It is fully compatible with all common oilfield additives.
MAXFORM™ is a slurry made of potassium formate and MICROMAX™ powder, facilitating easy mixing on-site with customer-specific products. MAXFORM™ is also very stable and is a great substitute to NAFs or expensive brines such as caesium formate.
MICRODENSE™ is a recent Elkem added-value product featuring specially selected, high density, micronized ilmenite (iron titanium oxide, FeTiO), designed for the drilling of challenging wells. It provides lower abrasiveness, decreased sag values and reduced rheological properties, making it a cost-effective weighting agent for ERD, deep-water applications, TTRD and other challenging wells with a narrow ECD drilling window. Its extra hardness, lower dilution rates and limited surface losses prevent degradation and improve ECD management, especially crucial in drilling reservoir sections.
Product safety information:
Contact us
Take your business to the next level by partnering-up with a global leading material manufacturer.