High-performance products for oilfield applications

Elkem: meeting the challenges in all stages of drilling and production of oil & gas wells
The oil & gas industry must deal with very demanding challenges in all its activities, including excessive equivalent circulating density, tripping, hole cleaning, sag, gas migration, high-fluid loss and reduced production rates. To meet these multiple challenges, we offer a wide array of cost-effective products and systems, from drilling fluids to cementing and stimulation products.
Elkem products are designed, developed and delivered with a customer-focused and outcome-driven attitude. Our goal is to provide customers with solutions where real value is captured and recognised. Oilfield products and services comply with customer specifications, environmental regulations and the strictest quality assurance criteria.
Elkem's reputation for providing added value to the industry has been recognised by major operators and service companies worldwide for over 30 years, leading in innovation and new applications. For example, Elkem was the first company to introduce micronized weight materials to the oil and gas industry, enabling the use of the same fluid for drilling and completion of the reservoir sections. Elkem has a broad range of microsilica products for cementing applications.
Ensuring smooth, efficient and durable operations
Elkem products are used by service companies and oil & gas operators at every stage of operations. Here is an overview of our main applications, with links to more detailed information on our offering:
Oilfield drilling & completion fluids
Elkem was the first company to introduce micronized weighting material to the oil and gas industry to enhance performance and reduce costs in overall drilling and completion operations. These specialty weighting agents help to reduce equivalent circulating densities and provide very low rheological properties for enhanced wellbore hydraulics, low sag potential, which result in reduced overall cost for customers because of their hardness and capacity to be reused more often in both drilling and completion of reservoir sections. They have a good environmental profile and are PLONOR certified.
The Elkem portfolio offers efficient additives to ensure safe and reliable cement placement across the wellbore for long-term zonal isolation, using additives to design special and cost-effective cement slurry systems, and provide support for casing/liner strings to maintain structures in place, resist deformation, provide seals between different zones and protect tubulars from corrosive gases and liquids, as well as specialty products to reduce foaming. Our family of microsilica products acts as multifunctional additives for improved gas migration, fluid loss and bonding.
Oilfield stimulation has become a key driver in the oil industry because it enhances the capacity of existing wells to increase and prolong their production. Stimulation is achieved by opening new channels to improve the flow of hydrocarbons from the drainage area into the wellbore. It can also enable idle wells to restart operations at a time when supply is increasingly limited and to plug the demand gap while new sources are being explored and developed. Elkem offers a full stimulation portfolio and expert advice to support customers in analysing reservoir characteristics and their potential.
Our dedicated service and technical teams are located near the world's largest oil & gas producing areas and are always available to provide support and advice in all areas of oilfield and gas operations.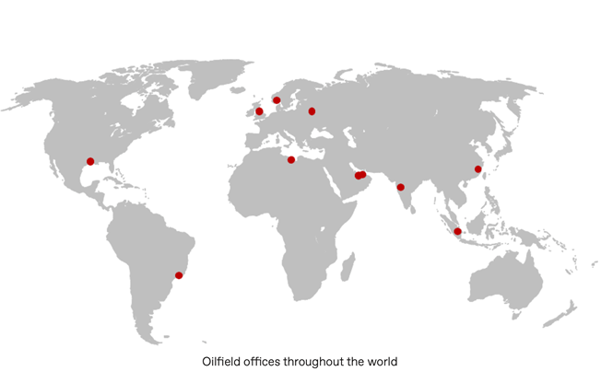 Contact us
Take your business to the next level by partnering-up with a global leading material manufacturer.