Silicone for sealing, bonding and potting of solar panels

Photovoltaic panels must be efficient and long lasting, with lifespans of 20 years or more and with the ability to resist extreme weather conditions. To meet these market requirements, solar modules must be assembled with high quality components to ensure proper functioning and protection of vital components. Elkem Silicones provides cost-effective products that ensure electrical integrity (adhesives, electrical insulation, fire resistance) as well as electronic performance (sealing, bonding, and potting of parts).
Elkem Silicones products cover all needs in the photovoltaic market:
CAF™ for frame sealing of thermal solar modules and photovoltaic (PV) and concentrated photovoltaic (CPV) panels, thus protecting equipment from extreme temperature fluctuations (up to 100 °C between hot and cold) and weather conditions (wind, rain, snow, moisture and mechanical stress)

CAF™ adhesives for bonding PV junction boxes, the exit points of electrical power that must be insulated against moisture infiltration and be resistant in case of fire

Bluesil™ RTV-2 (Room Temperature Vulcanizing) and Bluesil™ gels for PV junction box potting, an essential element to ensure longevity

Bluesil™​​​ optically transparent silicone RTV-2 for molding CPV Fresnel lenses, enabling a wide light spectrum to come into contact with cells, while ensuring outstanding UV stability and anti-corrosion protection, enhancing efficiency and preserving long-term performance.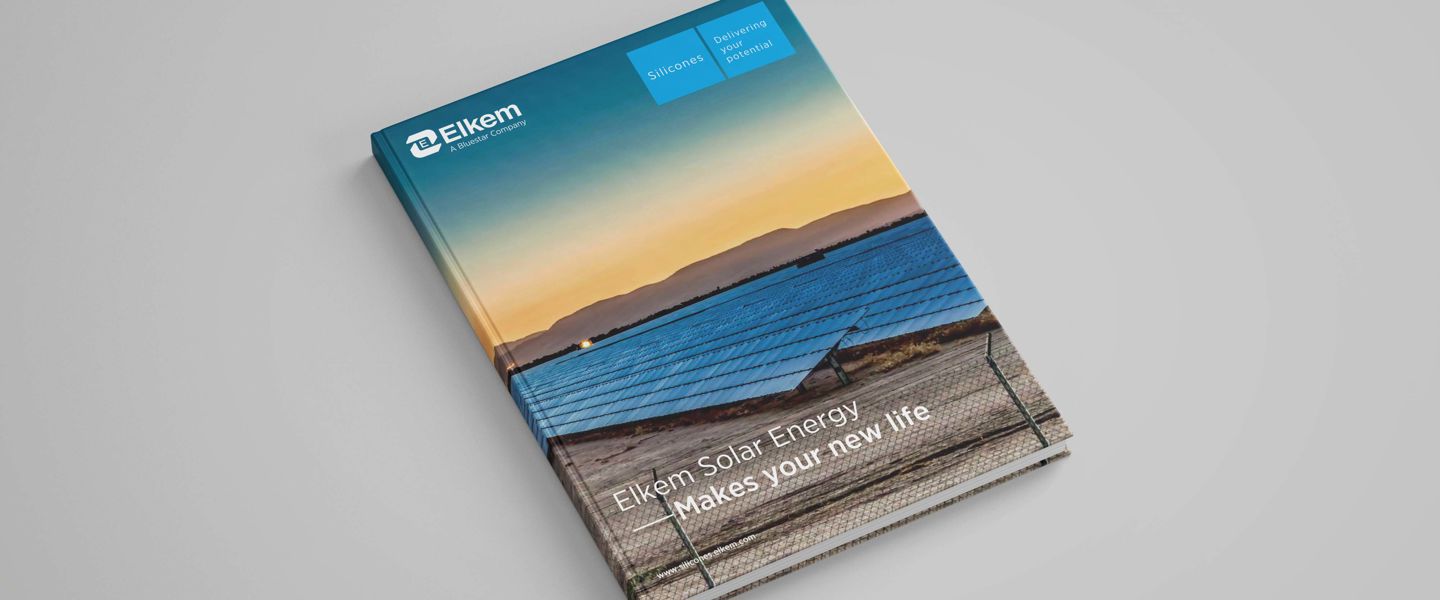 Electronic Silicone Adhesives for Solar Panels
Discover in this brochure the advantages of BLUESIL™ ESA for Solar Panels
Contact us
Take your business to the next level by partnering-up with a global leading material manufacturer.