Silicones for Hybrid and Electric Vehicles
Accelerate the transportation revolution

Silicone solutions for sealing, bonding and protecting sensitive electronic parts in H&EVs
The demand for Hybrid and Electric Vehicles (H&EV) is growing exponentially, with production generally doubling every year. It is estimated that by 2030, H&EVs on the road, will account for 15 % or more of the cars in the world. As electronic and car battery technologies evolve and as the consumer demand for clean energy vehicles increase, experts consider even more H&EV on the global market [Global EV Outlook 2017]. Whatever the final figures turn out to be, all major car manufacturers have launched multiple H&EV models and have many more on the drawing boards.
The main challenge for H&EV automakers is to ensure that the electrical and electronic parts in these new-generation vehicles are efficient, reliable and safe. Silicones play an essential role in producing high-performance H&EVs since they are used in a wide range of solutions for the assembly, integrity and protection of critical parts in these new vehicles. Elkem​, is constantly innovating and improving its product offer, in line with our previous longstanding experience in on-board electronics, from road vehicles to aerospace, via rail and public transport vehicles.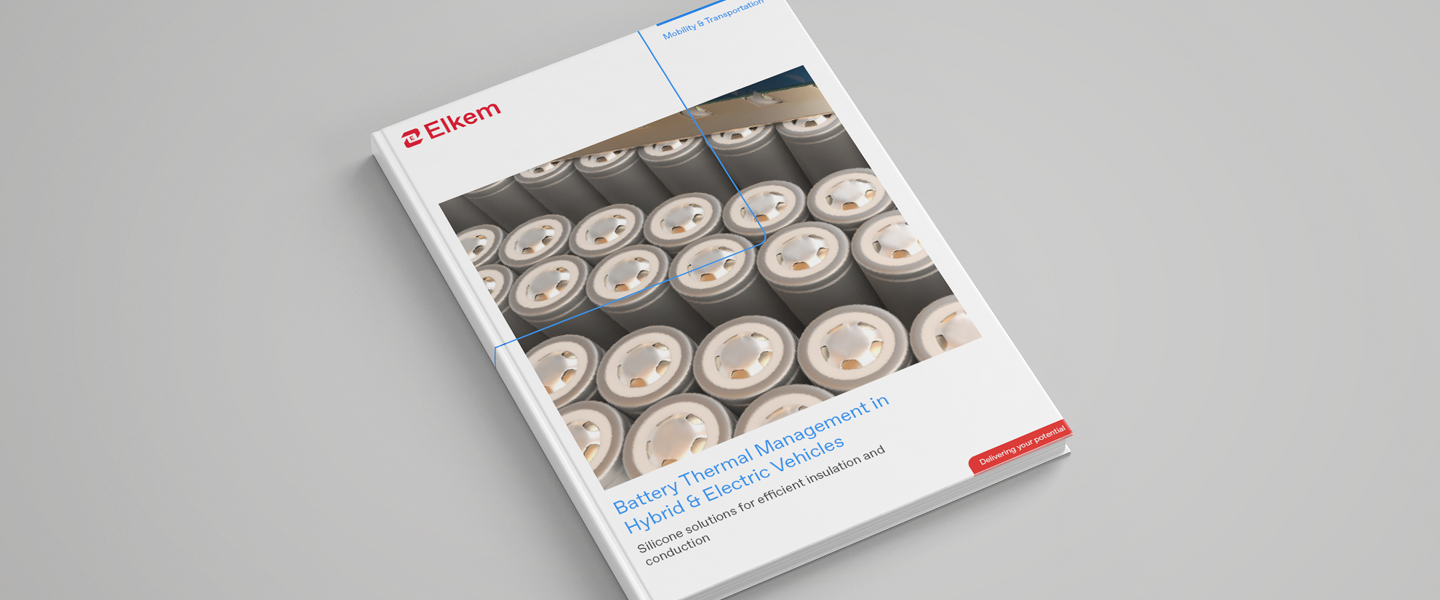 Battery Thermal Management in Hybrid & Electric Vehicles
Elkem provides efficient cost-effective products that ensure electrical integrity (adhesives, electrical insulation, fire resistance) as well as electronic performance (sealing, bonding, and potting of parts) that are key features required in H&EV. The Elkem product offer includes:​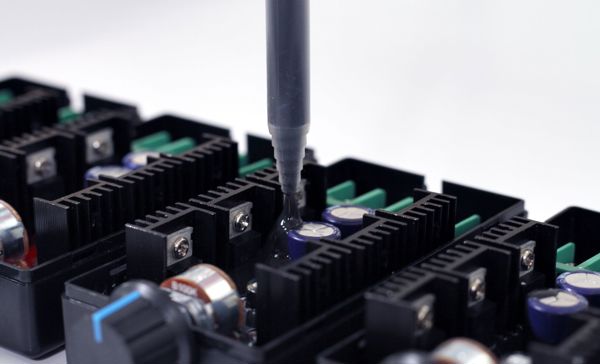 Bluesil™ RTV-2 (Room Temperature Vulcanization) ESA range of gels (ESA 6016, ESA 6025), elastomers (ESA 7250) and pastes for encapsulation and potting of junction boxes, car battery packs (with ESA 7721, thermal conductive products), power electronics, IGBTs (Insulated Gate Bipolar Transistors, with ESA 6000 HT gel with long-term thermal aging properties), inverters, chargers, sensors, Central Processing Units (CPUs), with ESA 7242 & QC version, adapted rheology materials for perfect filling with UL 94 V0 rating.
The Bluesil™ range of adhesives (RTV-2) for assembly, used with or without our thermal conductive performance products, provides reliable adhesion for metal and plastic parts (ESA 7244, ESA 8352​).

The CAF™ & CAF™​ Axad range (RTV-1 & RTV-1 activated) products for sealing, bonding with high thermal resistance, are especially useful in hybrid vehicles where temperatures under the hood can be as high as traditional internal combustion engines. CAF 530 for encapsulation of various components on Printed Circuit Boards (PCBs).​

The Elkem's Silicones range of foam products​ provide light-weight sealing, thermal insulation and fire resistance (RT foam 3242, 3244).

The Elkem's Silicones range of resins for conformal coatings are used to protect PCBs.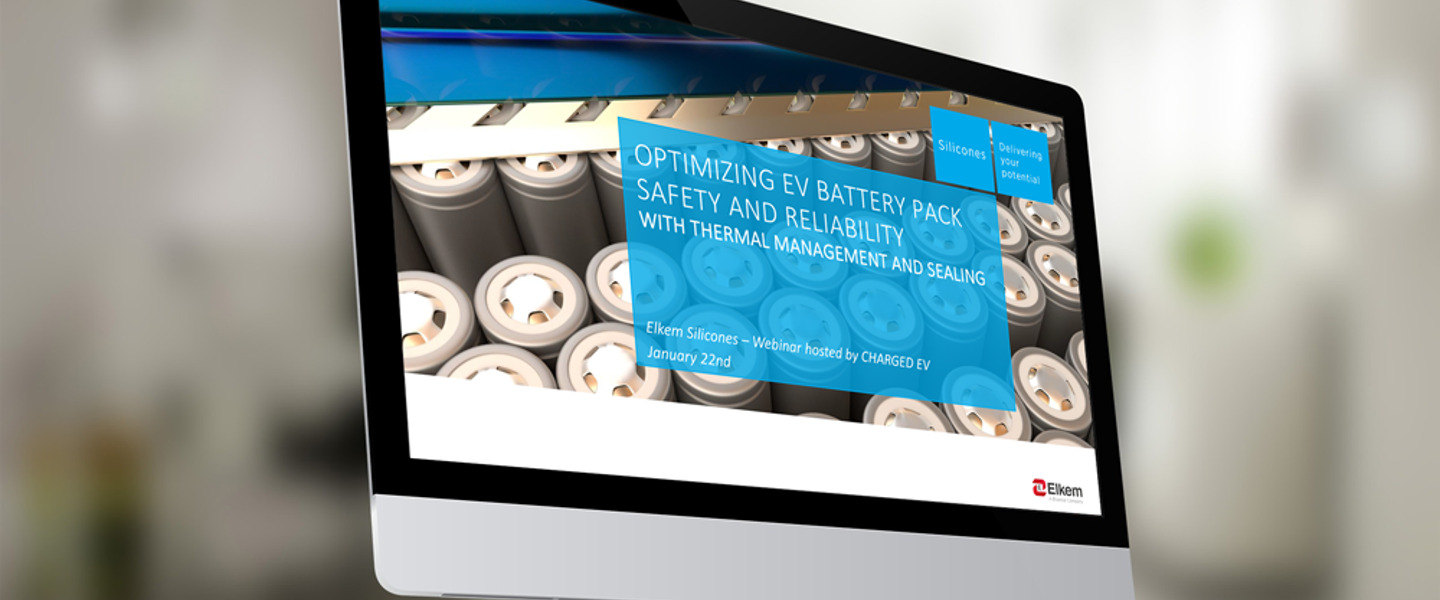 Optimizing safety and reliability of EV Battery Packs with Thermal Management and Sealing
Learn how silicone materials can help you improve the performance of your battery pack and protect it against harsh environmental conditions in this webinar
Contact us
Take your business to the next level by partnering-up with a global leading material manufacturer.