Upstream silicone waterproofing for all construction materials
Providing builders with hydrophobic materials to make your home comfortable

Elkem offers a complete range of hydrophobic solutions to produce sustainable and energy cost-saving construction materials.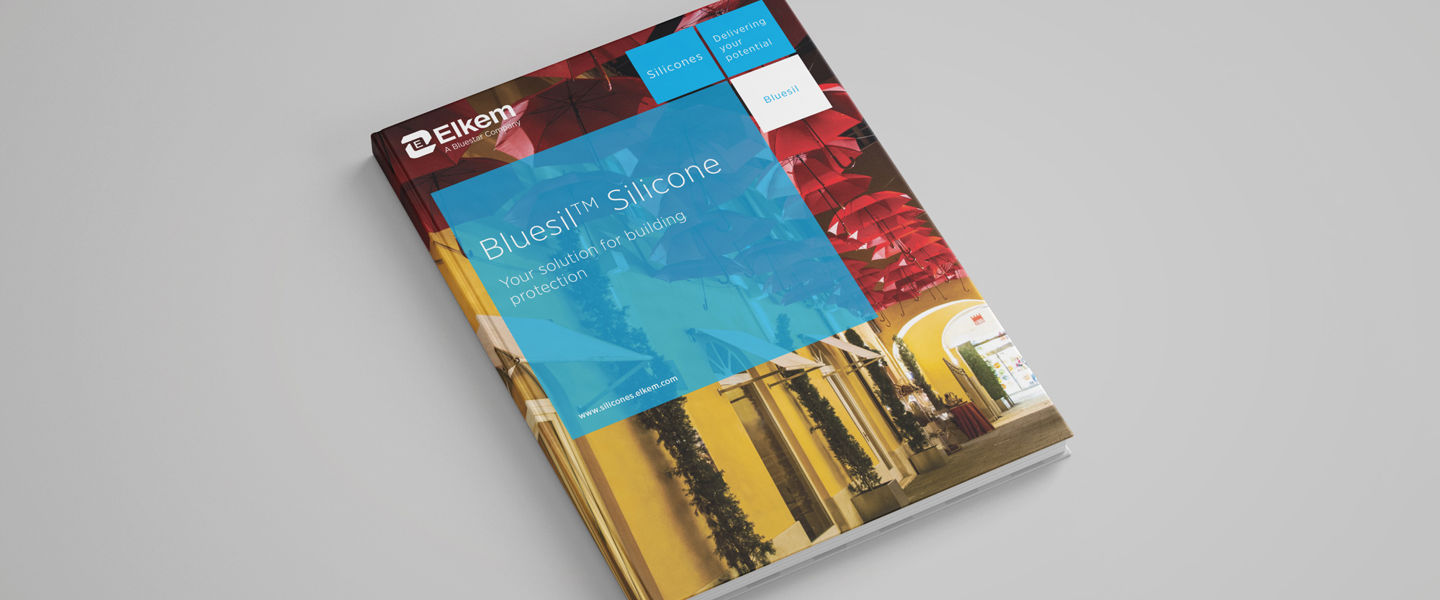 Bluesil™ products: reliable for a long lasting protection
Most construction materials are porous to a greater or lesser extent and, if left untreated, are prone to water infiltration and damage caused by rain, dampness or humidity. Builders of homes, offices and industrial facilities are increasingly demanding materials that have been pre-impregnated or coated with hydrophobic emulsions to streamline the construction process and comply with increasingly strict regulations. These pre-treated materials used for foundations, structural walls, grouting, cladding and roofing can vary from stone to sandstone, via concrete, bricks, earthen tiles, sandstone, etc. They must be particularly resistant since they are exposed to increasing pressure caused by extreme weather, pollution and chemicals (e.g. through acid rains). Silicones can also reinforce structural performance and can even be formulated to improve soundproofing.
The same need for water-repellency and resistance to moisture also applies to many materials used for indoor applications, in particular gypsum panels or plasterboard in bathrooms and kitchens. Between the outside façades and the indoor finishings, insulation materials (especially the new generation of organic-based biomaterials) must also be protected from dampness to enhance energy savings and prevent rot or other forms of deterioration.
Silicones have become a material of choice in all these applications because they are highly hydrophobic and are available in a wide range of emulsions, dilutions and powders to coat and impregnate construction materials, thus ensuring that buildings are safer, more comfortable, healthier, easier to maintain, more energy efficient and more sustainable.
Why are Elkem BLUESIL™ products ideal for integration into construction materials to ensure efficient and sustainable waterproofing and insulation?
Elkem has been working with suppliers of construction materials to builders for over 50 years and has developed an extended pre-impregnated and pre-coated hydrophobic range of products for all building materials and variable atmospheric conditions. The silicone-based range of BLUESIL™ water-repellent products offers technical solutions for different materials because they create a highly durable and deep-seated water-proof barrier, while maintaining the breathability and porosity of the surface material. This is achieved by impregnating silicone solutions at various levels of dilution into the materials to form a monomolecular layer inside the capillaries so that the surface becomes waterproof, without clogging the porosity and therefore with no modification of the intrinsic functional and aesthetic features of the material.
To reinforce its portfolio, Elkem recently acquired Basel Chemie, a renowned South Korea producer of silicone coatings and water repellents. Since then, the teams from both companies have worked collaboratively on the expansion of the BLUESIL™ range, which has already led to the launch of several new products for high-performance coatings and water repellents.
Our range of BLUESIL™ construction products provides the following features and functionalities:
Reliable water absorption protection due to deep penetration and strong bonding to substrates
Adaptability to different coating or impregnation processes, including dipping, rolling, spraying of components or powders for direct integration, in particular for gypsum and insulation
Beading effect for outdoor materials to evacuate water as quickly as possible
Built-in humidity and damping repellency for indoor and insulation materials
Outstanding resistance to natural and man-made pressures
High durability, generating maintenance cost savings
Optimized thermal insulation for façades, intermediate materials and indoor walls
Added protection against efflorescence, algae, fungi and mildew development, as well as dirt pickup
Safe and non-toxic formulations that protect manufacturing operators, installers and users, complying with the strictest regulations, in particular for indoor emissions.
Why choose Elkem to provide the right materials and backup services for construction materials?
We have over 50 years of experience in providing effective and innovative silicone building protection solutions to all segments of the construction industry in dozens of countries worldwide. Our knowledge is particularly appreciated in manufacturing pre-treated construction materials that have built-in hydrophobic and insulation features. Elkem expert teams know the specifics of each material and the differing needs in this very diversified field.
Also, Elkem is part of the Elkem Group, a fully-integrated global silicone manufacturer, mastering the complete value chain from quartz to specialty silicones. Our R&D facilities and our collaborative partnership with Basel Chemie allow us to manufacture and develop our full range of BLUESIL™ hydrophobic products, using siloxane and hydrogeno-polysiloxane emulsions and formulations. We also provide thinners, primers and powders that can be used for different mineral and organic materials.
We always strive to contribute to our customers' operational excellence, helping them to improve their processes and reduce costs, energy consumption and waste, while ensuring safety for people in manufacturing plants and construction sites. These factors all contribute to bringing down Total Cost of Operations and Ownership. Other services also include regulatory support, assistance to roll out productivity programs, training for teams and collaborative work on new developments.
Contact us
Take your business to the next level by partnering-up with a global leading material manufacturer.