Open Innovation & Circular Economy at the 19th International Symposium on Silicon Chemistry
The 19th International Symposium on Silicon Chemistry - Online ISOS-2021 – was held on July 5th to 7th, 2021. This congress gathers international scientists on Silicon Chemistry & Catalysis, Elkem is proud to sponsor and co-organize this event.

On this occasion, we were invited to present Elkem's latest initiatives on our Sustainability roadmap which is central to our business strategy. These two lectures had a common topic, which is primary to Elkem: Collaboration & Open Innovation networks.
Dr. Louis Vovelle, SVP Innovation and R&D and co-chair of the ISSC, shared insights on the circular economy and more precisely chemical recycling, the objective being to develop a flexible, selective, and productive unit at low temperature for depolymerization of silicone materials.
Dr. Delphine Blanc, Global R&D Platform leader for Chemistry and processes, focused her lecture on eco-design, which considers environmental aspects at all stages of the product development process (definition from the European Environment Agency). The full value chain including the customer part is revisited to develop innovative materials that combine improved performances together with eco-responsible approach for coatings applications.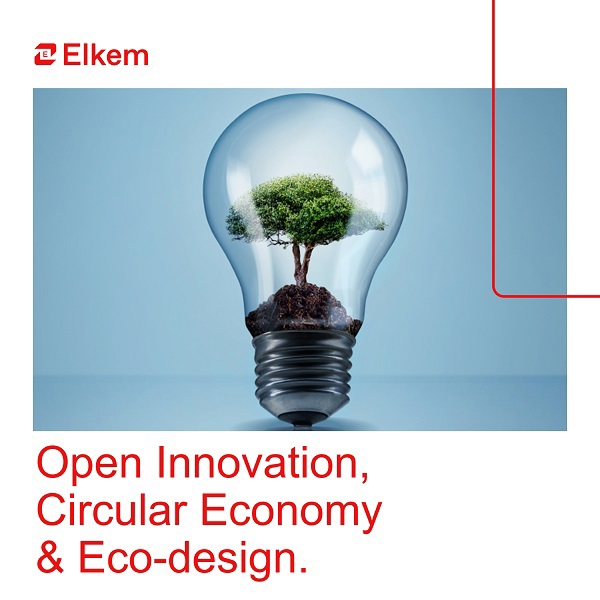 Elkem's commitment to Sustainability
Sustainability is central to our business strategy. Our mission is to provide advanced material solutions shaping a better and more sustainable future, adding value to our stakeholders globally.
Elkem defines sustainability work as continuous efforts to maximise our positive impact on the environment and societies around us, as well as to minimise any negative impact. As a global company, we affect the environment and communities around the world every day. And through the products we make, we have a foot print in our supply chain and make new solutions possible.
Disclosure is a primary part of this engagement, and we can proudly state that in 2020, Elkem received a Gold rating from Ecovadis and was ranked by CDP in the Climate A List.
Read more about Sustainability
About Elkem ASA
Elkem is one of the world's leading providers of advanced material solutions shaping a better and more sustainable future. The company develops silicones, silicon products and carbon solutions by combining natural raw materials, renewable energy and human ingenuity. Elkem helps its customers create and improve essential innovations like electric mobility, digital communications, health and personal care as well as smarter and more sustainable cities. With a strong track record since 1904, its global team of more than 6,800 people has a joint commitment to stakeholders: Delivering your potential. In 2020, Elkem was rated among the world's top 5% on climate and achieved an operating income of NOK 24.7 billion. Elkem is listed on the Oslo Stock Exchange (ticker: ELK).
Contact us
Take your business to the next level by partnering-up with a global leading material manufacturer.