What is a Silicone Grease?
Silicone grease is silicone oil based thickened with a lithium soap. Silicone Paste is silicone oil based with inert fillers. This type of grease and paste are waterproof and offers great fluidity and performances over a wide temperature range.

Chemical Structure
Silicone greases are especially appropriate when the lubricating properties need to be increased to meet the post demanding specifications. For example, at low-pressure levels, PDMS (polydimethylsiloxane) or non-reactive methyl phenyl oils are generally combined with lithium soaps creating the efficiency of silicone greases. These specifically designed silicone greases provide truly effective lubrication in both dynamic and static conditions, retaining their viscosity across a wide range of temperatures.
Silicone greases are often considered to be the same as silicone pastes. Whereas silicone greases are thickened with a lithium soap, silicone pastes are made by dispersing silica in PDMS (Polydimethylsiloxane) oils with the use of thickening agents. Different amounts of silica are added to the compound to increase its viscosity to the required level. The chemical structure and physical attributes of silicone pastes make it particularly useful for the treatment of non-horizontal surfaces because of its adherent and non-drip characteristics. These pastes can also be used for sealing, potting, electrical insulation coating, protective coating, mold release and even as lubrication for low friction applications.
Silicone Greases properties
Most greases or lubricants are made from petroleum oils or, for particular properties, synthetic oils. Each have different advantages and drawbacks, and are usually dedicated to a specific application field.
With the large array of available products, engineers and sourcing managers face major challenges in choosing the right type of oil-based industrial grease and the required additives. This is where silicone grease simplifies their choice as they can withstand an incredibly wide range of temperatures, from -60 °C to 300 °C under a wide variation of pressure and load conditions. Silicone grease also offers water-washout resistance, secure electrical connections and contains no harmful or flammable petrochemicals, enabling them to be used widely and safely.
Silicones Pastes properties
Silicone Paste, with its non-curing and pasty consistency, is largely unnaffected by temperature changes, and therefore efficient in very diffeent environments. Also, because it is water resistant and repellent (as well as resistant to oxidation), its protective layer offers long-term protection against all sorts of atmospheric pressure and aggressions.
Furthermore silicone paste is odorless, features a low levels of toxicity, is radiation resistant (up to 106 rad.) and inert when in contact with numerous chemicals and largely resistant to microorganisms. Its high level of adhesion to numerous surfaces and its good lubricating properties in plastic/plastic or plastic/metal pairings make it ideal for moveable parts. Otherwise, its good release properties are useful in numerous elastomer and plastic applications.
For electrical and electronic applications, silicone paste provides good electrical insulation, high dielectric strength and permittivity, therefore generating a low level of loss factor. Last but not least, its excellent shelf life allows it to retain its reliable functional properties for up to 12 months before application and maintain its protective properties for several years, once installed.
Revision Sheet
Silicone grease is silicone oil based together with inert fillers thickened with a lithium soap.
Silicone paste is silicone oil based with inert fillers. Thickening by silica, and add other additive.
Grease & Paste could be separated into different performance range, like different temperature range resistance, thermal conductivity range, food contact range, optical range.
Silicone grease & paste have good sealing performance, and good lubrication performance. Compare with synthetic oil base paste/grease, silicone oil base paste/grease have better thermal resistance, and keep lubrication in lower and higher temperature, and better biocompatibility.
Grease & Paste with silicone oil, thicknener, additive
Can be used by machine or by handle, dispensed in the position of need, no need curing
Application/final products
Sealing of optical connector, gear lubrication, water tap lubrication and heating sink
Why use Silicone Grease?
Let's take the example of the use of silicone greases in the Oil & Gas industry. Oil & Gas OEMs and their tier suppliers need solutions that protect their rigs and onboard electronics to withstand the extremely harsh conditions of onshore, offshore, and subsea Oil & Gas exploration. They know that high-performance silicone products, such as silicone grease improve overall productivity in drilling fluids and muds, as well as in gas and oil separators. This improves equipment performance and productivity, while preventing losses and reducing maintenance costs and downtime.
Beyond the Oil & Gas industry, these silicone grease products and specific additives are used in water and effluent treatment, distillation, desalting, dehydration and many other applications.
General assembly for sealing exposed parts (joints and flanges), anti-vibration protection, bonding, anti-damping, etc.
Insulation, coating, potting and sealing of electrical and electronic components
Lubrication of valves, gears and mechanical devices
Great heat and cold resistance, reliable and consistent performance in extreme conditions and continuous long-term resistance
Effective in small amounts
Non-corrosive, even when exposed to the harshest conditions
Moisture resistance and water repellency
Electrical insulation to ensure safety and reliability
Related applications
Silicone-based lubricants are often used for consumer applications when other common lubricants, such as petroleum jelly, would damage certain products such as latex rubber and gaskets on dry suits. Silicone greases are also used, for example, to lubricate fountain pen filling mechanisms and threads, sealing and preserving O-rings, in regular and submersible flashlights, in plumbing connections to avoid leaks, in waterproof watches and even in air rifles. We work closely with our customers to understand their specific needs and provide them with the best silicone greases, lubricants and sealing material that meets and surpasses their needs.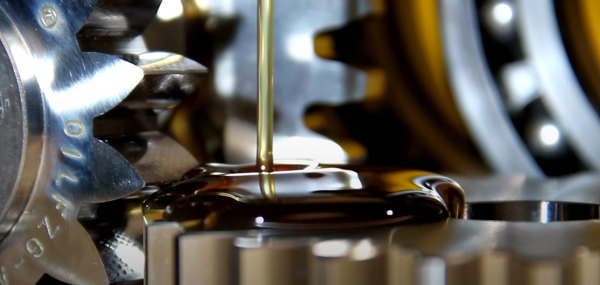 Silicone pastes are used for an almost unlimited number of processes, including as lubricants and installation aids, both for technical purposes and in food-contact applications, as well as sealing aids for moveable parts and connections that might potentially need to be disassembled or as release agents in high-temperature uses.