Silicone rubber extrusion
Silicone extrusion to meet manufacturers specific processes

Rubber extrusion is generally preferred for continuous series of articles because it is cost-effective and requires short lead times to produce large batches. It is used in several applications to make tubes and rods, oven seals, electrical cables and wire insulation, gaskets, seals and more complex profiles.


Rubber extruding is a part forming process generally performed by rubber fabricators. The process begins when a heat cured silicone (HCR) formulated compound with catalyst is preformed into a strip or slab.​ ​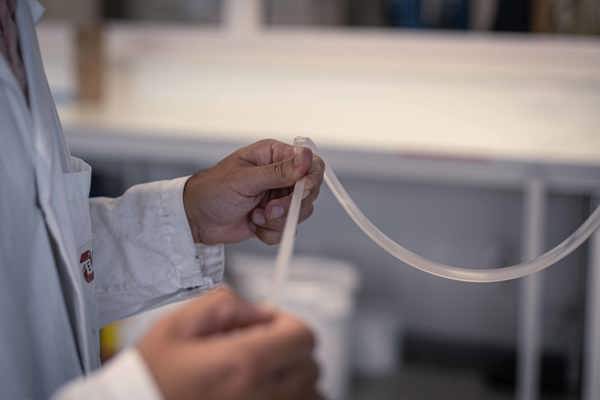 The silicone preform is then fed into a screw extruder that forces the compound through hardened steel die. The die is held in place by the extruder head, and the die provides the shape of the silicone rubber once the silicone is forced through the die. The silicone profile exits the die and is then cured by continuously pulling it through a heated cure oven. Several types of ovens are circulating hot air vertical and horizontal, steam vulcanization, salt bath cure, and infrared radiation cure. Some rubber fabricators prefer to vulcanize the silicone after being extruded by using a long trough filled with saltwater.
The main challenge for manufacturers using this technique is to choose the right raw materials that will perform best in their specific mechanical and temperature-controlled processes and will enable the final products to meet specifications, tolerance criteria. Our Elkem Silicones team can propose a wide range of ready-to-use custom compounds or master batches (to be compounded with additives) that can be used in different rubber extrusion processes and curing systems.
Upstream, our experts can also work with you on designing die, a key cost and efficiency factor, to make sure you achieve the best and most cost-effective results. In fact, to provide the most appropriate compounds, you simply need to let us know what you are producing in terms of appearance (including colors) or shapes, and what you need in terms of raw materials for your production lines. Our teams then propose several options, including continuous strips, cords (with talcum or plastic films) at the thickness you require and in the packaging sizes that suit you best. We also make sure, whatever your choice, that our raw materials preserve your equipment from abrasion. Our products can be cured in a variety of ways: room temperature, hot air, salt-melted baths or steam under pressure.
Once a base or masterbatch is selected our chemists and technical team members can review the technical properties and benefits required with you, and a custom compound can be produced for the extrusion process type. Elkem HCR silicone compounds can be formulated with peroxide or platinum-addition cure catalyst systems.
Our expert teams at our Mix & Fix™ Center, the Elkem Silicones compounding network, can support you at the development phase as well as during the startup of your operations with our materials. We believe that our responsiveness is essential in ensuring your success. This always includes troubleshooting to serve you as partners in all your projects from A to Z!
Features
Flexibility
Transparency and translucency
High-temperature resistance
High resilience and elastic memory
Biocompatibility
Chemical resistance
Processability
Excellent mechanical properties including tear strength and elongation
Ceramifiable Flame resistance grade
Conductive
Benefits
Easy installation and routing
Visual confirmation of flow
Autoclavable with long service life
Flow accuracy and pump life
Essentially non-allergenic, non-thrombogenic and reduced odor
Compatible with most clean-in-place lines
Compatible with clean-room manufacturing processes
Low smoke and toxicity
High ash cohesion
Thanks to their outstanding properties, silicone elastomers are used in many different industrial applications:

There are different processing methods for silicone rubber, read our article to know more about it: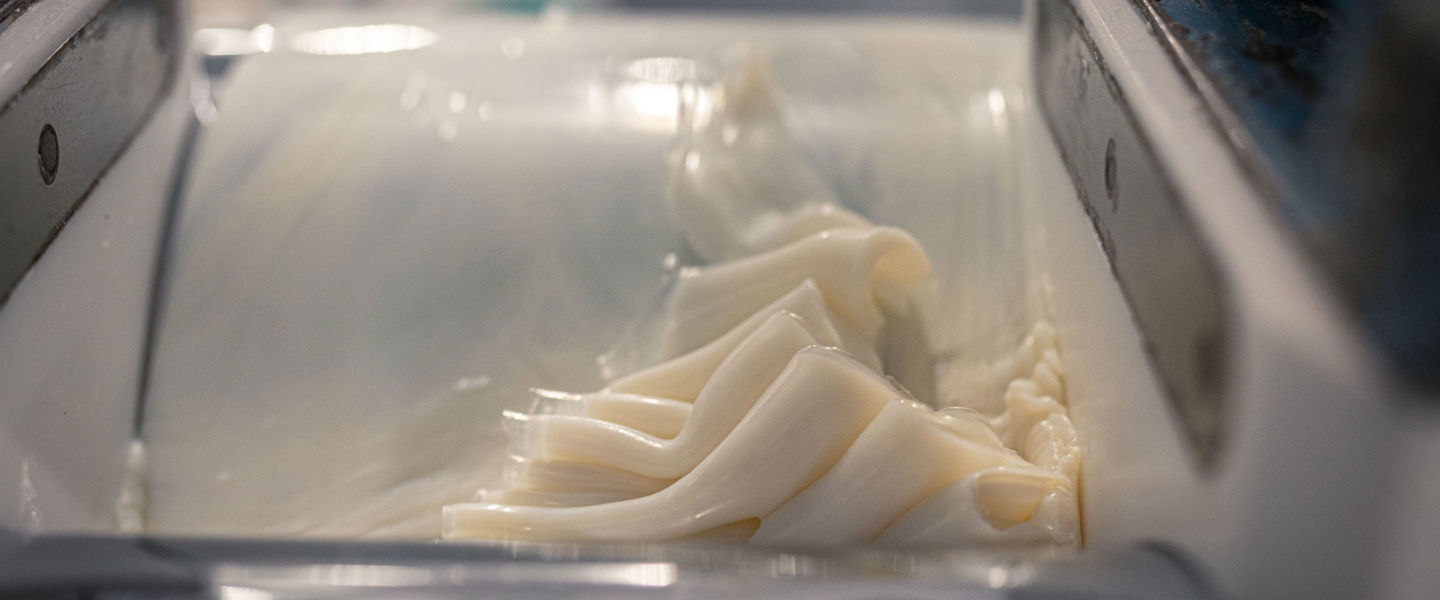 The different manufacturing processes
This infographic will also help you understand their various benefits
THE DIFFERENT MANUFACTURING METHODS
Contact us
Take your business to the next level by partnering-up with a global leading material manufacturer.