Silicone coated paper for baking and cooking
Silicone release coatings help create baking and cooking liners offering optimal release and greaseproof whether for home or professional use.

Silicone release coatings for eco-friendly baking and cooking liners
Silicone emulsion systems can be applied in-line on paper machines as well as coated off-line on a paper base.

Commonly used in food preparation in parchment papers and baking tray liners, silicone release non-stick coatings are widely used to prevent batters from sticking to pan liners. These silicone release coated papers are designed to handle the higher temperature baking conditions. Using these non-stick coated baking papers or liners make the baking process easier, reduce the cleanup time, and allow food to be removed quickly and efficiently with less effort and waste. These eco-friendly release coated papers are biodegradable and compostable.
What are the key factors for efficient silicone Silcolease™ systems for bakery applications?
Elkem Silicones offers a range of SilcoleaseTM silicone release coatings for bakery and cooking applications, which can be applied in-line at the paper machine or applied off-line on a separate coater. These materials can be applied and cured quickly to offer the following features:
Reliable and consistent release force
Excellent adhesion to glassine, parchment papers, or hybrid papers commonly used in the food industry
Are suitable for both single use and multi-use bakery market
Water repellent, greaseproof, high temperature resistant, non-stick coatings with a range of release values to handle a variety of recipes, including those with high fat content
Good machinability, fast cure, and low dusting for high-speed paper coating operations to maximize throughput
Compatible with most on-line and off-line coating processes
Food contact approved, with options for Kosher, Halal and other certifications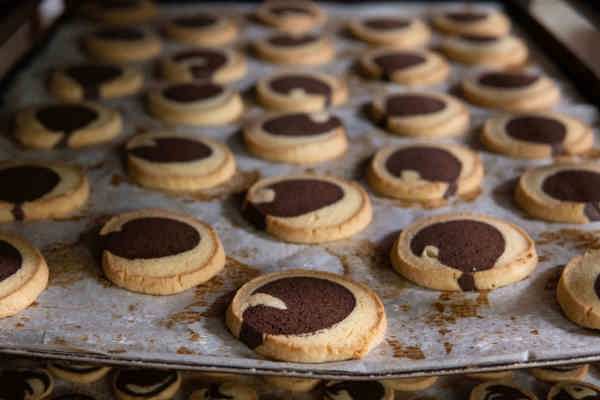 Why partner with Elkem Silicones for optimized silicone release coating systems?
Our global technical experts will assist you with selecting the right system for your application.
We offer training, troubleshooting, and technical assistance when you need it most.
Our knowledge and experience will allow you to get your products to market faster.
We work with you to deliver Silicone solutions with a personal touch.
Elkem Silicones Product Technologies
Silcolease™ products have been developed for more than 45 years offering silicone release coatings in the widest range of formats:
Release coating specialists to help you!
To learn more about how to select the best release system for your requirements, please contact our Technical Service team for the personal touch in selecting what works best for your application.