Reproduce the most complex jewelry design with silicone molds!
Flexible, easy to peel-off and heat resistant, silicone rubber is the material of choice to create jewelry molds.

The ancient art of lost-wax casting enhanced by silicone molds.
Lost-wax casting has been used for thousands of years to reproduce original jewelry pieces. This process, used by master craftsmen as well as home crafters, involves pouring a liquid metal alloy into a mold, using a wax model that melts away to leave a hollow chamber in the mold. For industrial or personal use, creating resin jewelry with silicone molds is by far the best option!
Combined with epoxy resin adhesives, silicone molds offer better results and better processing than plastic resin molds: softer, more durable, flexible, easy to peel-off, non-yellowing and outstanding heat resistance (up to 200 °C). Reproduce every tiny details with silicones, they provide the best reproduction fidelity for jewelry making in this process because of their flexibility and unique mechanical properties.
Two types of technology for the most accurate jewelry casting's molds.
Elkem Silicones has a long history in designing and making silicones. We have developed a full range of RTV-2 rubber elastomer products with all the essential properties to make accurate molds for jewelry casting. They are easy-to-use products that provide strength, dimensional stability and excellent fluidity, thus giving creators the freedom to design and make the finest jewelry with practically every metal alloy.
Elkem Silicones offers a broad range of hardness and curing kinetics to meet your requirements and allow you to design the most creative pieces of jewelry. We offer two types of technologies, presented below.
A range of polycondensation-curing grades: historically known for classical mold-making, are at the highest level of development aiming at long mechanical and chemical resistance with low inhibition sensibility. Based on your reproduction material, you can then choose the most suited catalyst and ideal curing time.
A range of polyaddition-curing grades: especially designed for high-performance. Polyaddition allows for special performance of our silicones, such as lower shrinkage, high hardness, accelerated cure, deep section cure, high dimensional stability and transparency. Those properties are all critical when it comes to highly precise process requirements such as prototyping.
BLUESIL™ know-how at your service
BLUESIL™ is our dedicated trademark for industry applications, it stands for high-quality, high-purity silicones delivered with expertise and commitment. Elkem Silicones has a long history in accompanying companies to better understand their needs and support them in choosing the best solutions to meet them. Our specialist teams are available to work with you, whether you are a master craftsman, a fashion designer or a teacher, to help you find the right silicone art products to make the jewels of your dreams.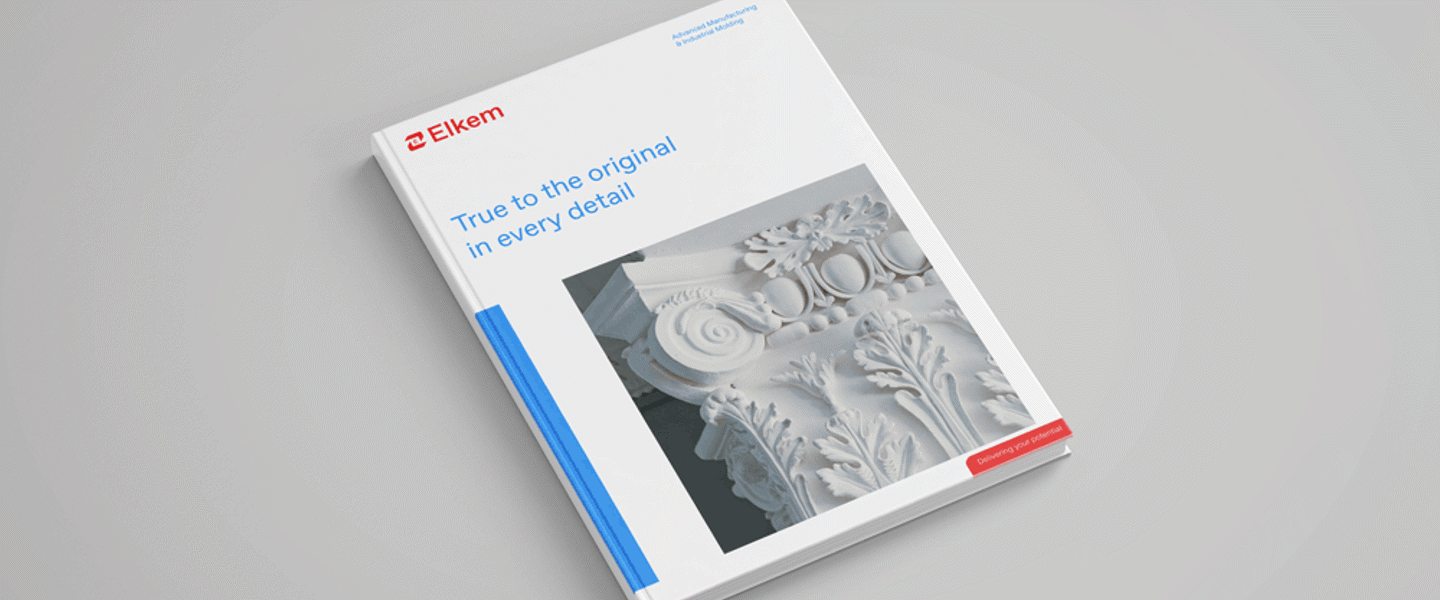 Silicones solution for Advanced Molding & Printing
Contact us
Take your business to the next level by partnering-up with a global leading material manufacturer.