Dental laboratory duplication

Low viscosity addition-cure silicones have long been used in dental laboratories to cast accurate reproduction of gypsum models because of their simplicity to use and superior accuracy.
Elkem Silicones' Laboratory duplication provide the following benefits :
High fluidity
Quick pot life (5 to 6')
High tear resistance for a trouble-free removal of the model
Accurate detail reproduction
Low linear shrinkage, mold is stable over time
High resistance to inorganic chemicals and UV rays
No release of toxic substances during and after curing
Good release properties with organic resin and hydrated plaster of Paris
Elkem Silicones is exclusively a B2B supplier and offers the following addition-cure silicone technologies for Dental Laboratory brands:
High-hardness duplication pastes
Low viscosity duplication Fluids
Hydrophilic Duplication Fluids
In addition, our silicone experts are able to develop tailor-made grades matching your performance or brand requirements (adjusted kinetics, viscosity, color, etc.)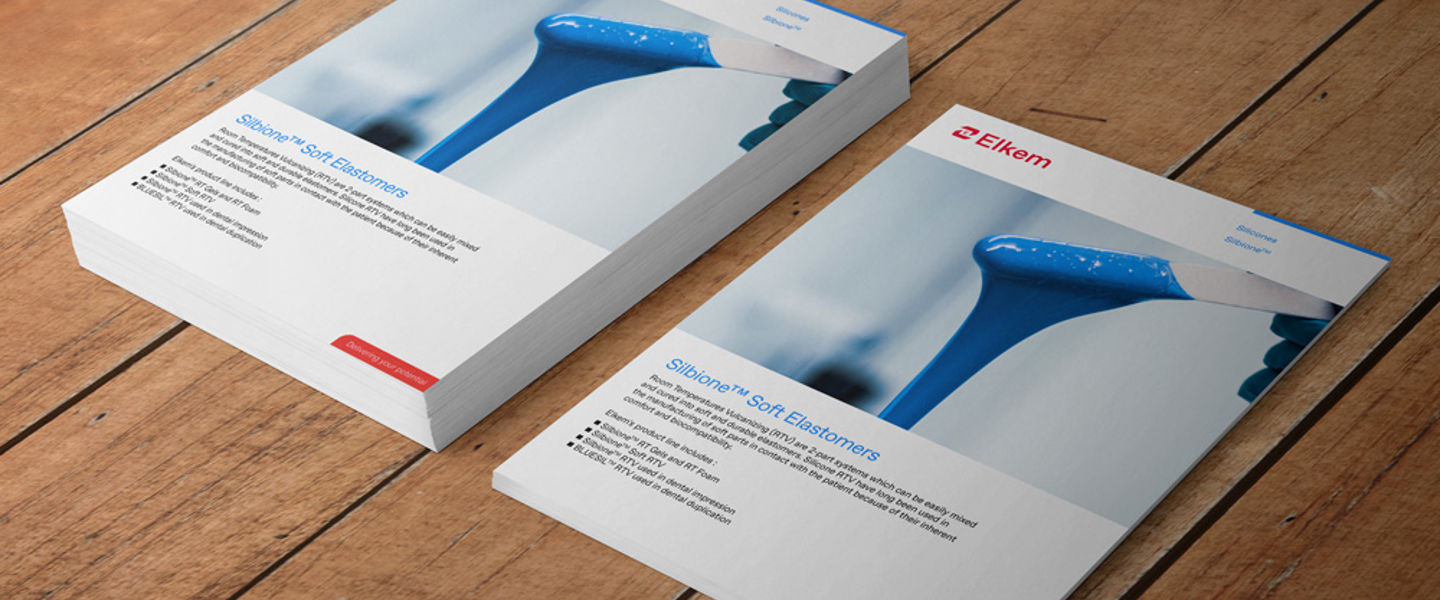 Medical Grade Silicone Soft Elastomers for Healthcare application
Discover our expanding Silbione™ product line for Medical Grade Soft Elastomers
At Elkem Silicones, we are dedicated people located around the globe, committed to your success. Whether you are looking for a product recommendation, for customized silicone solutions, or for regulatory support, we have the people in place when and where you want them.
Contact us
Take your business to the next level by partnering-up with a global leading material manufacturer.