Silicone applications for transportation on-board electronics
Cutting-edge solutions for potting, encapsulation and protection of key components

In the vast field of transportation, and in particular in the automotive industry, efficient on-board electronics are at the heart of all vehicles. From traditional internal combustion cars to fully-electrical vehicles (EVs), on-board electronic technologies use an increasing number of sophisticated technologies: sensors, actuators, IGBT (Insulated Gate Bipolar Transistors), CPUs (central processing units), PCBs (printed circuit boards), etc. These sensitive on-board components need to be properly potted, encapsulated, bonded and sealed to be safely insulated, avoid overheating and not be damaged by exposure to vibrations, dust, moisture, corrosive chemicals, etc.
Silicones have proven to be the material of choice, right from the assembly stage, to ensure reliable, safe and durable protection of critical electronics. Elkem, which has been working at the cutting edge of the automotive industry for over 60 years, is actively involved with OEMs and Tier 1 suppliers, from the design stage, through to prototyping, assembly and maintenance services, including disassembly and recycling.
What specific product lines has Elkem developed for on-board transportation and automotive electronics?
Elkem offers a broad range of silicone gels and pastes through its CAF™ RTV-1 and Bluesil™ ESA RTV-2 products, which are designed for specific electronic applications to ensure electrical, thermal, mechanical and environmentally-related protection (heat, corrosion, dust, etc.).

Their wide acceptance by several industries like automotive, aerospace, railways is due to several factors, in particular their excellent dielectric properties, mechanical strength, damping properties, moisture resistance, variable adhesion properties, high temperature resistance, optical clarity, etc.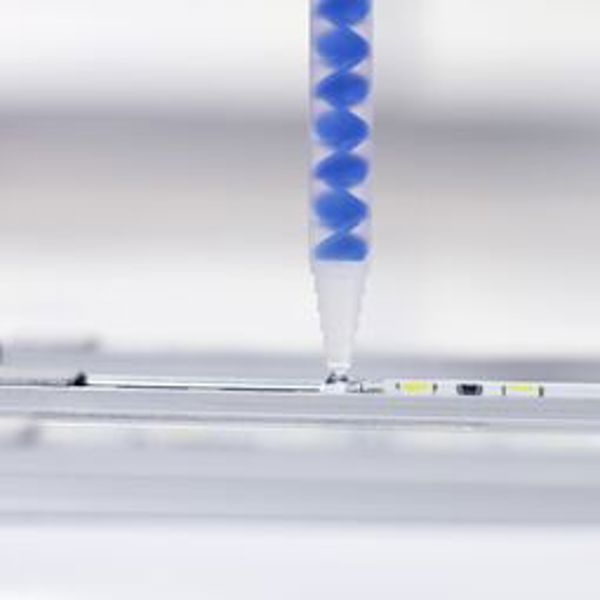 Bluesil™ ESA RTV-2 Elastomers & gels and pastes are ideal for potting & encapsulation applications, in particular where thermal resistance is critical, with different degrees of tacking and adhesive strength, viscosity, thermal resistance, colors, penetration, etc. They are especially appreciated for securing power electronics, IGBTs, sensors, CPUs, LED units, miniaturized parts, etc.
CAF™ RTV-1 and Bluesil™ ESA RTV-2 adhesives are widely used in on-board electrical applications for sealing and bonding, in particular to provide protection against environmental aggression. They maintain their physical and electrical properties over a wide range of temperatures, humidity levels and other extreme conditions (dust, smoke, pollution, etc.). They provide self-adhesion to different metals, ceramics, glass and plastics, especially appreciated in facilitating assembly applications for parts operating on or near sensitive electrical and electronic components, since they do not release any corrosive by products.
Why is Elkem a leading development partner and supplier of on-board electronics protection materials for manufacturers of the cars of the future?
Beyond the development of today's electronically-powered and managed cars, there is a growing trend to develop connected cars and intelligent and driverless vehicles for the future. This means that the need for on-board electronics and sensors capable of interacting with their environment to collect data and improve our driving experience will increase exponentially.
These ever-more sophisticated components and critical systems will have to be totally safe and reliable and operate flawlessly over time. All the protection factors we are developing today – proper conduction, resistance to thermal variations, vibrations, humidity, chemical resistance, etc. – will have to meet even more exacting standards in the future, in terms of reliability and durability.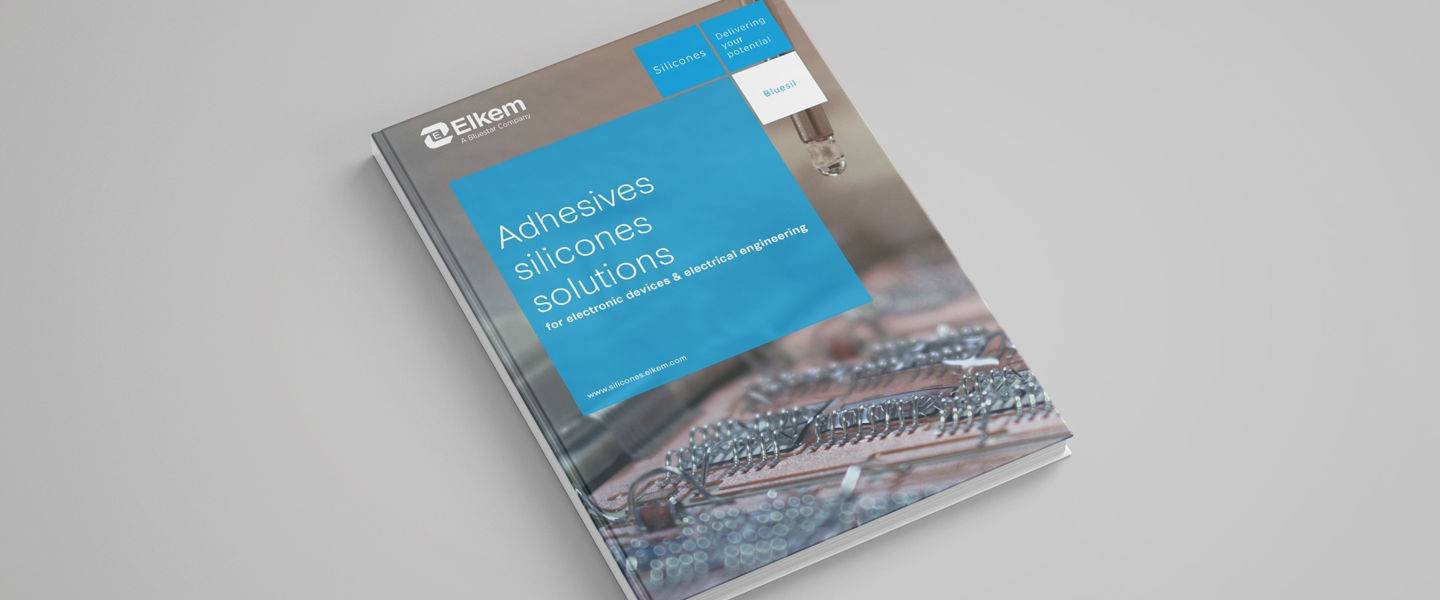 Adhesives silicones solutions For electronic devices & electrical engineering
Silicones solutions for on board electronics
The most efficient solutions are to encapsulate and wrap sensors and other critical parts in specially formulated silicone protective layers, totally integrated into the manufacturing and assembly processes. Not only is this important for efficient industrial production, but it addresses the heart of the matter, which is safety. In driverless cars and autonomous vehicles, there is no room for error.
Because of their expertise in silicone encapsulation solutions and their dedication to improving products and processes, Elkem experts are on the cutting edge for developing innovative new products. Elkem are the ideal materials for use in extreme conditions, such as those found in automotive applications, especially e-mobility. Our R&D departments are constantly monitoring market trends and changes in regulatory standards, our process experts work closely with manufacturers on continuous improvement and to contribute to the advancement of the overall automotive value chain.
Other services also include regulatory support, assistance to roll out productivity programs, training for teams and collaborative work on new developments in automotive and transport electronics.
Contact us
Take your business to the next level by partnering-up with a global leading material manufacturer.