Flexible molding with new technologies for recreating the past and building the future

Architectural molding is the art of manufacturing construction elements that resemble high value materials, such as stone, marble, and wood using concrete, gypsum, and urethane casting materials. Single stones or entire facades can be replicated simply by casting a concrete or urethane into a silicone mold. Architects and art restorers can recreate a multitude of architectural designs from antique to rusticated and patinated stones as well as simulated wood beams, and other decorative wood features using concrete or urethane. These simulated parts include faux stones, cultured marble, and faux wood that is incredibly realistic and extremely cost-effective.
Whether it's architectural restoration, new home construction, or home upgrades, faux stone, also known as cultured or manufactured stone, enhances the architectural beauty and character of the home. Silicone molds are used to build façade stone panels that can be found on both the exterior of the home, as well as in the interior for fireplaces and accent walls.
As mentioned, another incredibly popular architectural application utilizing Bluesil™ RTV-2 silicone rubber molds are Faux Wood. Polyurethane foams and rigid casting urethanes are used to simulate wood beams, trusses, columns, fireplace mantels, crown and molding, corbels, sconces and other wood products. Our complete line of silicones ranging from very soft to firm are ideal for manufacturing a whole host of architectural designs.
Bluesil™ RTV-2 silicones are specifically designed to replicate stones, marble, wood, and other construction materials, producing outstanding fidelity for every detail, including veins and surface texture. The various grades of architectural molding silicones enable builders to replicate accurately the look they desire while providing long mold life and excellent resistance against casting materials.
Benefits of Elkem
Ease of processing
High resin resistance increasing the number of cast parts
Low linear shrinkage for greater accuracy
Easy release of shapes, including large pieces and complex geometries
High compatibility with water-rich casting materials such as gypsum
Increased compatibility with high performance concrete
Dimensional stability due to very low shrinkage
High mechanical properties over a range of flexibility
Advantages of Bluesil™ RTV-2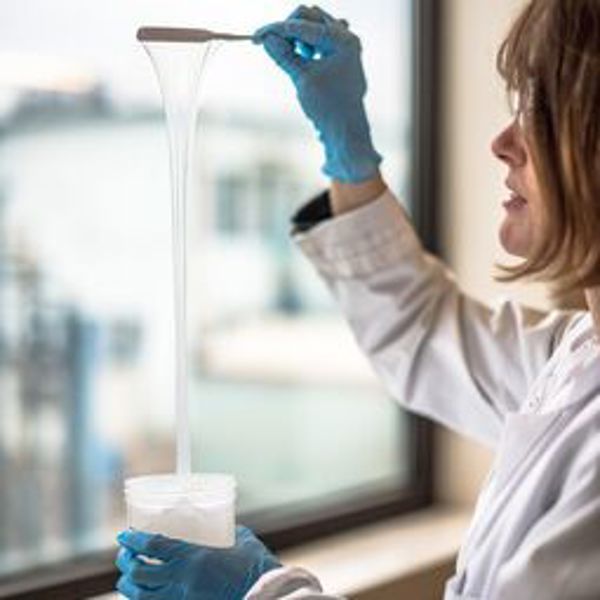 The unique properties of Elkem's elastomeric silicone molds are ideal for use in "low-cost manufacturing" utilizing room temperature thermosetting materials. This means no expensive processing equipment is required in creating everything from step stones to large columns and capstones and many other architectural products. Silicone's ability to capture every minute detail and re-create exact replications far outperforms urethane and other mold-making materials. Other silicone properties include superb release and the flexibility to demold complex and intricate parts. Silicone molds also offer minimal shrinkage yielding accuracy from part to part.
Elkem's high quality Bluesil™ RTV-2 silicones are excellent for making lightweight cast parts using in-mold coatings (similar to surface coats) and back poured with expanding rigid polyurethane foams and can significantly reduce both weight and material costs. Our Technical staff is unparalleled and available to provide assistance to meet your needs as we deliver solutions with a personal touch.
Contact us
Take your business to the next level by partnering-up with a global leading material manufacturer.