Masking Tapes
Silicone pressure sensitive adhesives protecting your electronics

High temperature silicone pressure sensitive adhesives for surface protection of consumer electronics and masking applications.
The idea of masking a component during a manufacturing process has evolved through the years, as parts become more intricate, smaller, and more complex. The temporary masking and protection has been used in various industries ranging from aerospace landing struts to the smallest connections on a circuit board, each application requiring the masking to survive higher temperatures, or more aggressive processes.
When looking for a safe and reliable solution to protect sensitive electronic components during processing, or masking of a fabricated object prior to powder coating or metalizing process, manufacturers will often use a silicone masking tape. Silicone masking tapes are self-wound adhesive films, typically coated onto a polyester or high temperature resistant Kapton polyamide film. The pressure sensitive adhesive used must be high temperature resistant and with outstanding adhesion even to irregular surfaces. They must adhere to low surface energy plastics, various circuit board materials, exotic metals, or survive chemically aggressive environments.
What are the key factors for silicone pressure sensitive adhesives for masking applications?
Adhesion to various substrates, with clean removability

even after

or during

high temperature exposure

Conformability to

flow and adhere onto irregular surfaces and topographies, allowing for an excellent seal against aggressive chemical

baths and environments

Chemical resistance to survive

solvent and chemical exposure, such as acid washing steps during

printed circuit board (

PCB

)

manufacturing

, so that sensitive electronic components like PCB gold fingers remain clean and free from contamination

Solder and metal coating resistance

to survive PCB manufacturing steps

A range of tack and adhesion

to adjust for different application needs,

without the worry of lift-off or flagging during processing.

Adhesion s

tability at high temperature up to 270 °

C

through most manufacturing processes

, with no staining or tarnishing of the protected surfaces
Why partner with Elkem for
Silicone Pressure Sensitive Adhesives
?
Our global technical experts will assist you with selecting the right system for your application.

We offer training, troubleshooting, and technical assistance when you need it most.


Our knowledge and experience will allow you to get your products to

market faster.

We work with you to deliver Silicone solutions with a personal touch.

Elkem Product Technologies
Silcolease™ Silicone Pressure Sensitive Adhesives are available in the following technologies:
Peroxide Cure PSAs

Polyaddition

PSAs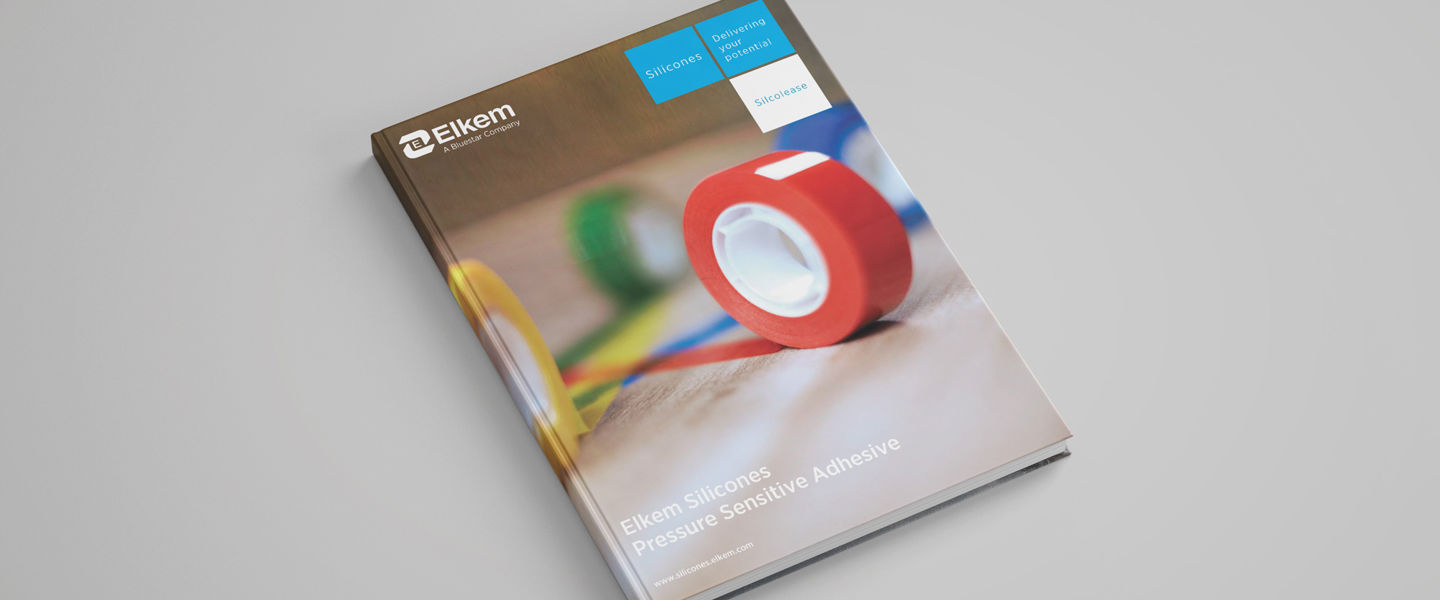 Silcolease™ Pressure Sensitive Adhesive
This guide will give you more informations about silicones for Pressure Sensitive Adhesive applications
Contact us
Take your business to the next level by partnering-up with a global leading material manufacturer.