Medical grade silicones for general and advanced surgery
Pushing the limits of healthcare with biomedical silicones
Available in a range of grades, silicone materials are used to produce gaskets, seals, and lead insulation for cardiac resynchronisation and neurostimulation devices. They provide a safe coating for stents and are also used in the cost-effective manufacturing of catheters and medical valves.

We help surgeons saving more lives
Biomedical grade silicones used in cardiac resynchronization device

Silicone keeps cardiac resynchronization devices safe from corrosive body fluids

More and more patients need to be implanted with Cardiac Resynchronization devices (e.g. pacemakers), which quickly adjust abnormally high heart rhythms or other life-threatening cardiac anomalies. The silicones used in these critical and very precise devices must meet the strict requirements for long-term Implants to efficiently ensure patient safety over time.

Silicone sealant

A pacemaker in the hands of a surgeon
Biomedical grade silicones used in stents

Biomedical grade silicones used in stents

Stents are designed to keep pathways open within the human body and often require additional biocompatible silicone coating to provide corrosion resistance and to decrease the amount of tissue ingrowth. Biomedical grade silicones can also be used as drug eluting matrices to release specific APIs from the stent.

Illustration of a stent

Liquid Silicone Rubber
Medical grade Silicones for manufacturing catheters

Medical grade silicone rubbers providing superior mechanical performances for the manufacturing of catheters

Silicone elastomers have been used for decades to manufacture catheters, which can be inserted into the body to remove or deliver fluids. The urethral catheter, which can be made entirely out of various medical grade silicones, is an indwelling catheter that resides in the bladder and used to drain urine from the bladder to external bag. A tiny balloon at the end of the catheter is inflated with water to prevent the tube from sliding out of the body. Veinous catheters are another type catheter which are used to delivery medication or fluids into the body.

High Consistency Rubber

Catheter
Biomedical grade silicones used in implantable neurostimulation devices

Silicone materials meeting the strict medical and regulatory requirements for neurostimulation devices

Neurostimulation devices are typically surgically implanted in the patient and function through thin wires or leads. Implantable grade Silbione™ Biomedical can be used for making gaskets, seals, adhesives, lead insulators, and drug delivery systems in active implantable neurostimulation or neuromodulation devices and applications, including Cochlear Implants and Chronic Pain Treatment.

Cochlear implant

Liquid Silicone Rubber for Neurostimulation Devices
Medical grade silicones for medical valves

Medical Grade silicones meeting the industry standards of the healthcare sector

Fluid management in medical devices – such as tubing, catheters and valves – plays a critical role in healthcare and patient wellbeing. Elkem Silicones provides a standard and a self-lubricating range of Silbione™ Liquid Silicone Rubber, enabling manufacturers to design and produce safe and reliable medical valves including needle-free access valves.

Medical valves

Liquid Silicone Rubber products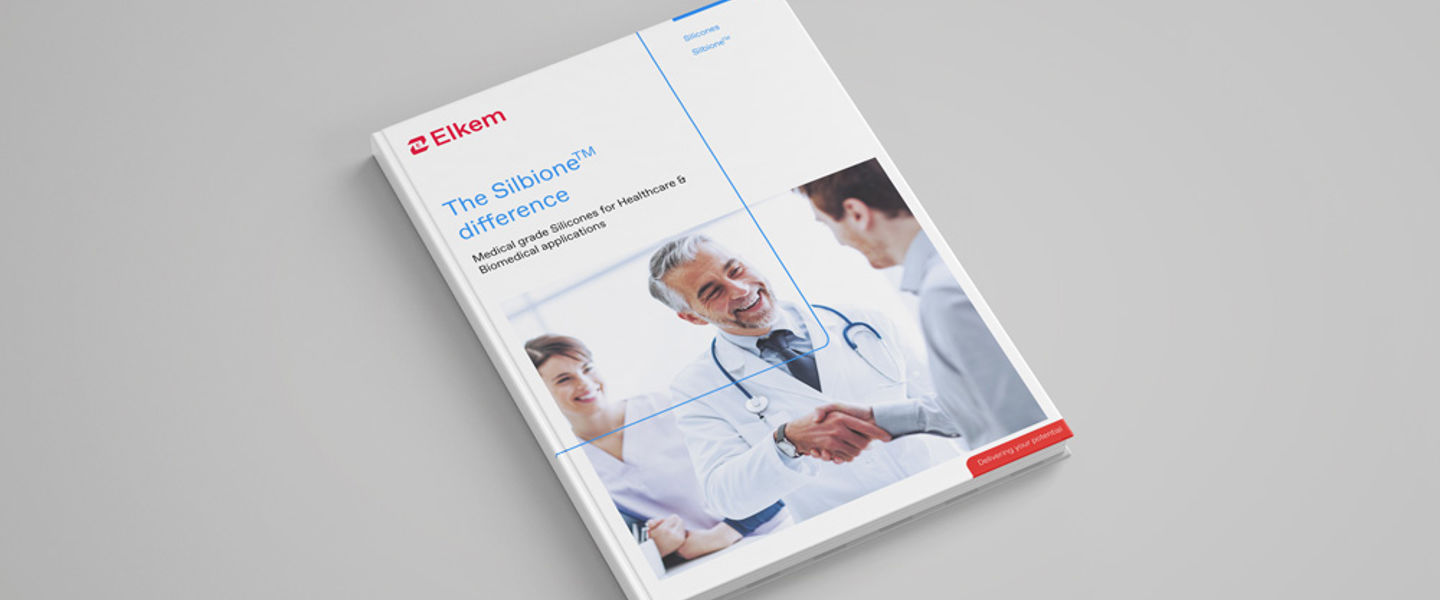 Experience the Silbione™ difference
Medical grade Silicones for healthcare & biomedical applications.
Contact us
Take your business to the next level by partnering-up with a global leading material manufacturer.