Biomedical Grade silicones used in implantable neurostimulation devices
Silicone materials meeting the strict medical and regulatory requirements for neurostimulation devices.

Neurostimulation is an advanced treatment for reducing certain types of chronic pain and is also used to improve the quality of life of people who are paralyzed or suffering from severe loss of sense organs. It is used, for example, as a key element in neural prosthetics for hearing aids, artificial vision, artificial limbs, brain-machine interfaces, etc.
Neurostimulator devices are surgically implanted in the patient and function through thin wires or leads delivering electrical impulses to targeted areas. They are effective therapeutic solutions for pain brought on by various medical conditions, such as diabetic neuropathy or failed back surgery. They not only soothe patients, but also avoid the use of strong pain killers, including opiates. Examples where neurostimulator devices are used include Cochlear Implants, chronic pain treatment, implantable sleep apnea treatment, obesity treatment, Parkinsons' disease, movement disorders or Epilepsy.
These materials can be transformed using a variety of manufacturing processes including injection, compression, transfer molding and extrusion. They are used for making gaskets, seals, adhesives, lead insulators, and drug delivery systems in active implantable neurostimulation, neurostimulator or neuromodulation devices and applications.
Silbione™ Biomedical grade silicones meet the highest quality and manufacturing standards, complying with the Elkem Silicones Quality Management System. This includes:
In-house clean operation standards, applying the principles of Good Manufacturing Practices (GMP) for medical devices and ISO 14949 guidelines
Certified ISO 9001 Manufacturing Facilities
Certified ISO Class 8 Manufacturing Environments
Certified ISO Class 7 Packaging Environments
Application of the Responsible Care Management System®
Biocompatibility
The biocompatibility of Silbione™ Biomedical grade silicones is tested according to ISO 10993/USP Class VI procedures, which include:
12-week implant tests
Hemolysis
USP Intracutaneous Reactivity
USP Acute Systemic Toxicity
Cytotoxicity
Mutagenicity & pyrogenicity
Skin Sensitization
Tissue Irritation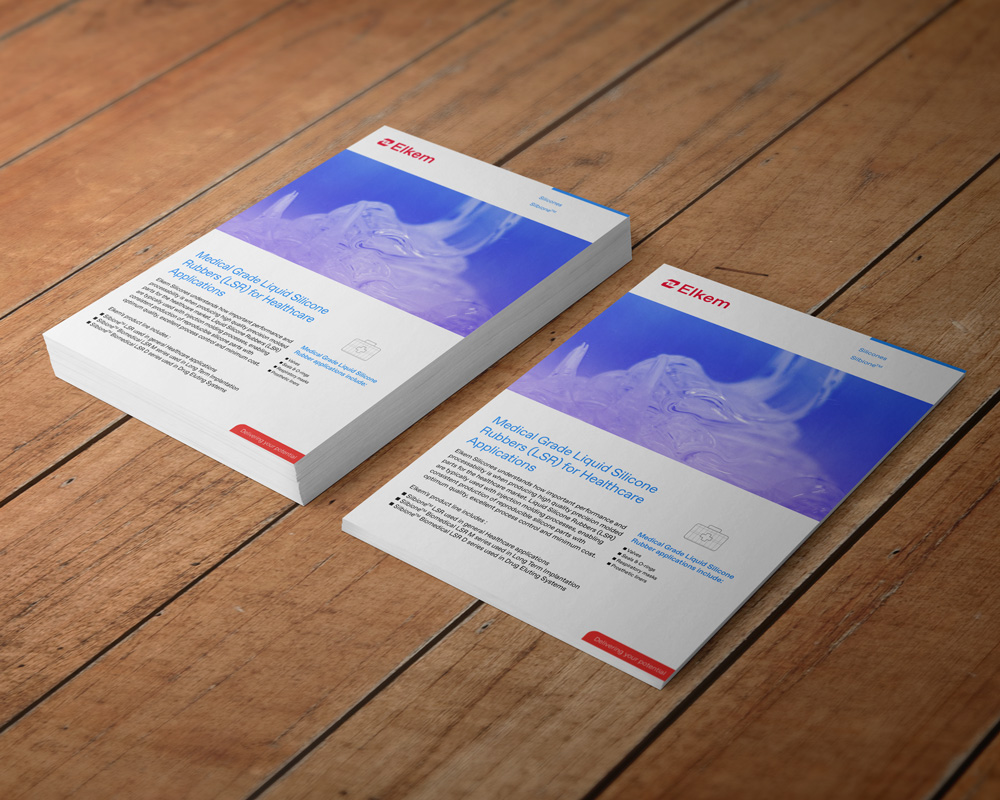 Medical Grade Liquid Silicone Rubber for Healthcare application
Discover our expanding Silbione™ product line for Medical Grade Liquid Silicone Rubber
Silbione™ implant grade silicones are also given full Master-file Support through Device Master Access Files (MAF) at the FDA Center for Devices and Radiological Health (CDRH). The FDA Center for Devices and Radiological Health (CDRH).
At Elkem silicones, we are dedicated people located around the globe, committed to your success. Whether you are looking for a product recommendation, for customized silicone solutions, or for regulatory support, we have the people in place when and where you want them.
Contact us
Take your business to the next level by partnering-up with a global leading material manufacturer.