Medical Grade silicone LSRs: High precision fluid management for medical valves
Medical Grade silicones meeting the industry standards of the healthcare sector

Fluid management plays a key role in medical devices such as tubing, catheters and valves. These products are often made of silicones because of their inherent characteristics: biocompatibility, chemical inertness, purity, high-performance physical properties and stability across a wide range of environmental conditions.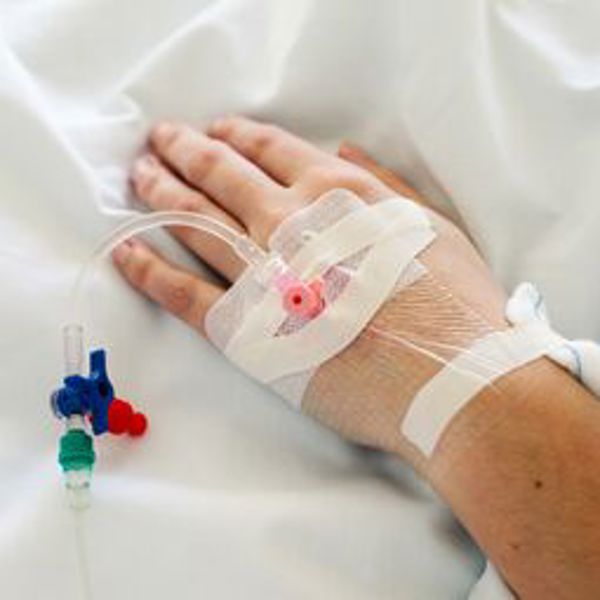 For infusion therapy silicones are widely used in a variety of valves. Some types of these silicone valves include duckbill valves, umbrella valves, and flapper valves. Another key usage for silicone is the usage in one-way valves which are commonly referred to as needle-free valves or needleless connections. These silicone one-way valve designs prevent the reverse flow of blood from a patient when administering medications. They also are easily sterilizable via multiple methods and greatly reduce the frequency with which caregivers are stuck with needles accidentally. Silicones play a large role in making these needle-free one-way valves safe and cost effective by being injection moldable, which suits large scale production and automation.
Our Medical Grade LSR offering include :
Silbione™ 4300 Series LSR
Designed to be injection molded for high volume manufacturing
High-performance physical properties across a wide spectrum of durometers (1ShA – 70ShA)
Excellent mold release properties
Little percentage change of physical properties after post-curing
High resiliency
Low compression set
Silbione™ 4700 Series Self-Bleeding LSR
Designed to be injection molded for high volume manufacturing
Creates a lubricious surface on the molded part after vulcanization
Built into the bulk LSR formulation, the self-bleeding lubricity eliminates the need for a secondary coating process to reduce friction coefficient
High-slip surface can help with secondary assembly processes
Long bleed life promotes longevity of the molded part and can help prevent slit healing over time or during sterilization
Delayed bleed feature enables easy and efficient parts molding without fouling, thus improving productivity
Can be customized in a range of durometers and load levels to help manufacturers achieve their exact performance requirements
Typical applications for the Silbione™ 4300 & 4700 Series LSR include:
Needleless or needle-free access valves
Check, duckbill, one-way, luer-activated, hemostasis and introducer types
Other fluid management systems
Diaphragms, O-rings, stoppers, plungers, seals, balloons
All Silbione™ materials are designed to meet the biocompatibility, quality and lot-to-lot consistency standards for medical applications. The Silbione™ LSR 4300 & 4700 Series are manufactured in a clean environment, applying the 14949 guidelines of Good Manufacturing Practices (GMP) for medical devices. They are also tested for biocompatibility in accordance with ISO 10993/USP testing principles.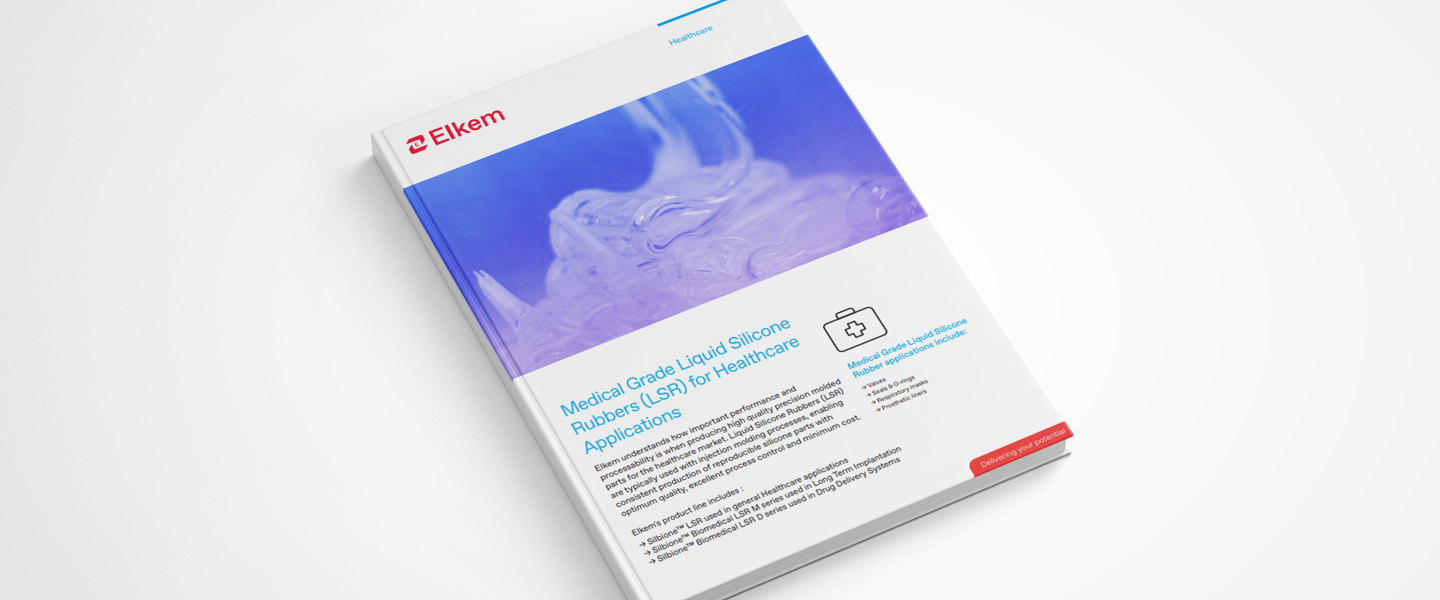 Medical Grade Liquid Silicone Rubbers for Healthcare applications
Discover our range of Medical- and Implant-grade LSR
At Elkem Silicones, we are dedicated people located around the globe, committed to your success. Whether you are looking for a product recommendation, for customized silicone solutions, or for regulatory support, we have the people in place when and where you want them.
Contact us
Take your business to the next level by partnering-up with a global leading material manufacturer.