Adhesives bandage using silicone Soft Skin Adhesives help to reduce pain and irritations

Silicone Soft Skin Adhesives enable adhesive bandages to stay firmly in place, but also allow for easy removal. This seemingly contradictory concept was previously not possible with traditional adhesives.
Traditional adhesives, often based on acrylic chemistry, have a low conformability to skin, which means that their adhesion to skin will increase over time. This results in a painful removal of the bandage, as well as making them nearly impossible to reposition.
On the other side, medical grade Silicone Soft Skin Adhesives are very soft and conform to the skin directly for a gentle adhesion and atraumatic removal - which is why they are also being used for Advanced Wound Care applications.
Elkem Silicones extended its range of Silbione™ RT Gel products to answer the needs of consumer bandage manufacturers & users:
Biocompatible according to ISO 10993
Holding tightly on the skin during everyday movements
Painless to remove, not pulling hair or skin and reducing irritation
Does not leave residues on skin
Repositionable, allowing to have a look at what's below
Efficient at low coatweights to keep the manufacturing costs in check
Silbione™ RT Gel are used in a wide range of applications comprising:
Traditional OTC bandages & plasters
First aid tapes
Post-operative dressings
Orthoptics Eye patches
Cosmetic patches and masks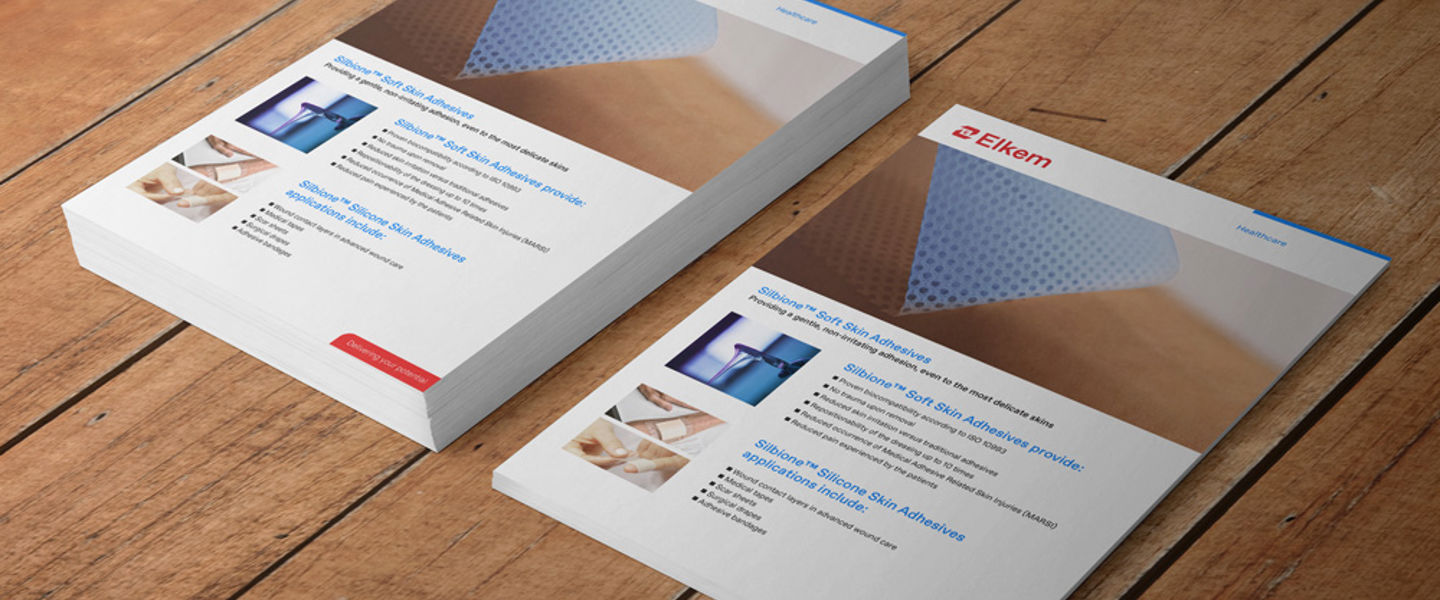 Medical Grade Silicone Soft Skin Adhesives for Healthcare application
Discover our expanding Silbione™ product line for Medical grade Skin Adhesives Gels
At Elkem Silicones, we are dedicated people located around the globe, committed to your success. Whether you are looking for a product recommendation, for customized silicone solutions, or for regulatory support, we have the people in place when and where you want them.
Contact us
Take your business to the next level by partnering-up with a global leading material manufacturer.