Medical grade soft skin adhesive silicone for healthcare applications

Elkem Silicones has developed the Silbione™ range of medical-grade ingredients and formulations to make skin-friendly adhesives that are non-traumatic, non-adhesive to newly formed wet tissues and anti-allergenic. Designed specifically for skin contact applications, Elkem Silicones Silbione™ Silicone Skin Adhesives provide gentle, non-irritating adhesion, even to the most delicate skin.
Silbione™ Silicone Skin Adhesives are two-part platinum catalyzed silicone gel elastomers, manufactured in a clean environment to ensure healthcare grade levels of purity and quality, and are available in a variety of tack properties and viscosity.
Silbione™ Silicone Skin Adhesive application solutions include:
Wound dressings and bandages
Medical and fashion tapes
Transdermal patches for cosmetic and active drug delivery
Scar management
Elkem Silicones offers the following ranges for Silicone Skin Adhesives under the Silbione™ brand: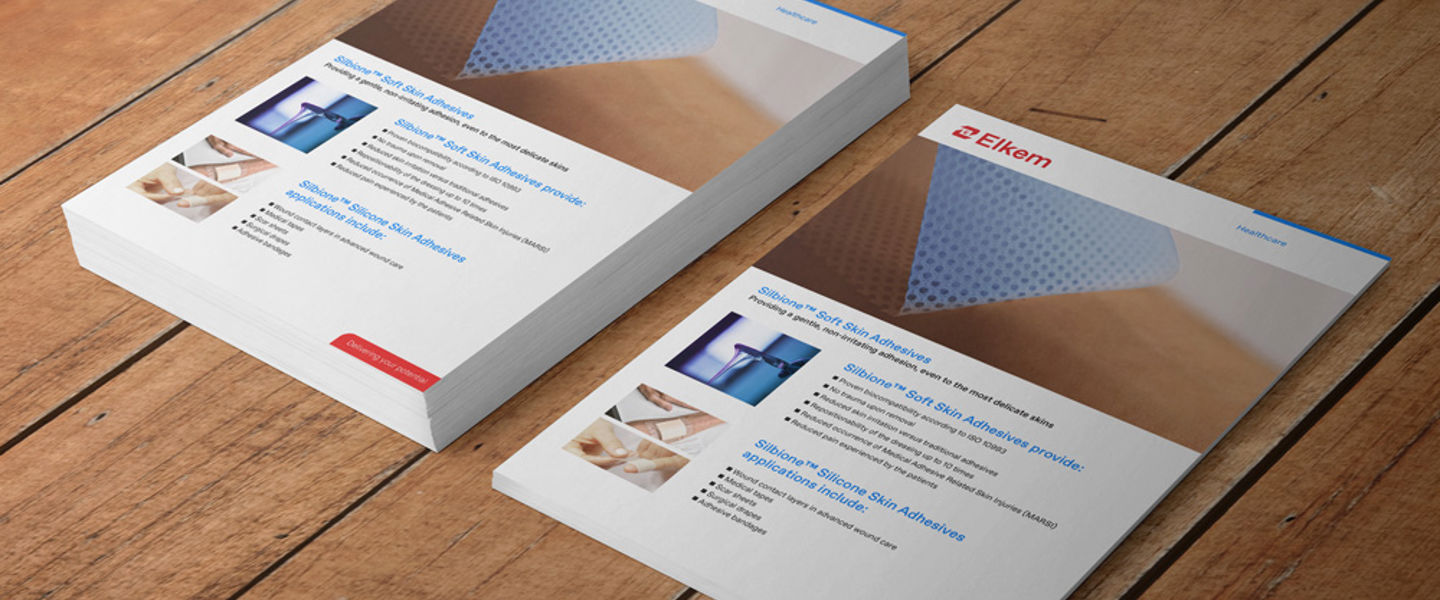 Medical Grade Silicone Soft Skin Adhesives for Healthcare application
Discover our expanding Silbione™ product line for Medical grade Skin Adhesives Gels
Contact Us
If you have a medical device project, contact us and our experts will be there to help.