Medical Grade Silicone Fluids for Lubrication and coatings

Elkem Silicones has designed a range of medical grade fluids in order to meet the demand of lubrication or hydrophobic coatings and demolding applications. Our product offering includes polydimethylsiloxanes fluids, emulsions and RTV lubricants.
Silbione™ DM GMP are linear polydimethylsiloxanes fluids available as a range with three viscosities. They comply with:
European pharmacopoeia requirements for Dimethicone.
Production complies with the principles and guidelines of Good Manufacturing Practice laid down in Directive 2003/94/EC.
European Drug Master File available
User has sole responsibility to determine product suitability for intended uses and applications.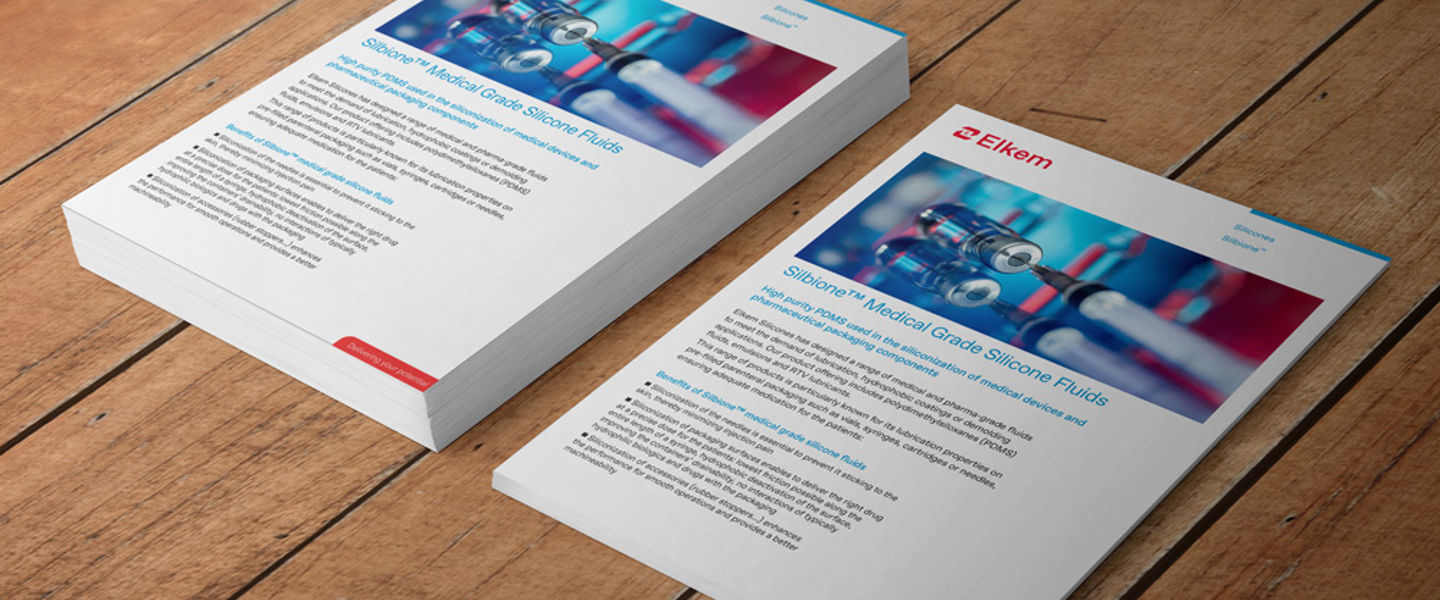 Medical Grade Silicone Fluids for Healthcare application
Discover our expanding Silbione™ product line for Medical Grade Silicone Fluids
Contact Us
If you have a medical device project, contact us and our experts will be there to help.