Medical grade silicone gels for healthcare applications

Silbione™ RT Gels have been designed to meet the specific penetration, viscoelasticity and low viscosity requirements for fashion, comfort care and pressure relief applications. For light-weight applications like external breast prostheses, Elkem Silicones offers low density gels that are 20-40% lighter than standard gels.
Elkem Silicones extended its range of Silbione™ RT Gels to meet the needs of manufacturers and users. Our medical grade silicone gels are painless to remove, hold tightly on the skin during everyday movements, do not leave residue on skin, and provide efficient coatweights to keep manufacturing costs in check. Silbione™ gels can be encased in Silbione™ RTV or light-weight open-cell silicone foams for a comfortable cushioning effect.
Silbione™ Gel application solutions:
Cushioning
Dampening
Light weight prosthesis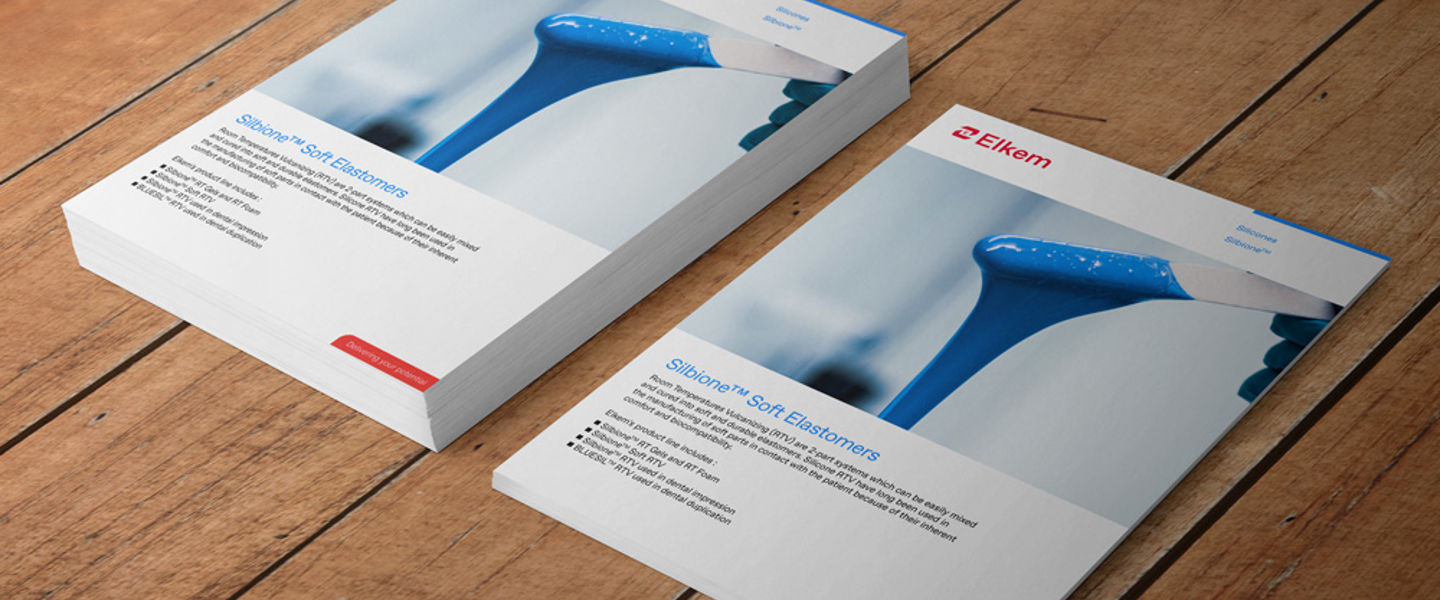 Medical Grade Silicone Soft Elastomers for Healthcare application
Discover our expanding Silbione™ product line for Medical Grade Soft Elastomers
Contact Us
If you have a medical device project, contact us and our experts will be there to help.