Elkem Ferroveld
The Elkem Ferroveld electrode paste plant is located in the town of eMalahleni, in the Mpumalanga province of South Africa, a location which enables the plant to be within 250 km radius of the majority of its customers.

Elkem Ferroveld was established in 1976, as a joint venture between Samancor Ltd and Highveld Steel & Vanadium, until Elkem acquired the 50% shareholding of Highveld Steel since January 2007. From its inception in 1976 the paste plant was furbished with Elkem technology.
Today, the plant is equipped with six Elkem designed electrical calciners for calcining of anthracite, including a blending and mixing facility. The plant has a paste production capacity of 60 000 MT per annum.
Product & supply
Only Søderberg electrode paste is produced at Elkem Ferroveld. Electrode paste is supplied in the form of cylinders and briquettes.
Various packaging alternatives are offered to suit customers' needs for all products produced at Elkem Ferroveld.
Elkem Ferroveld supplies electrode paste to customers locally in South Africa, as well across border in Southern Africa. Several customers in Asia and Oceania are also serviced with shipments from Durban port.
Meet our team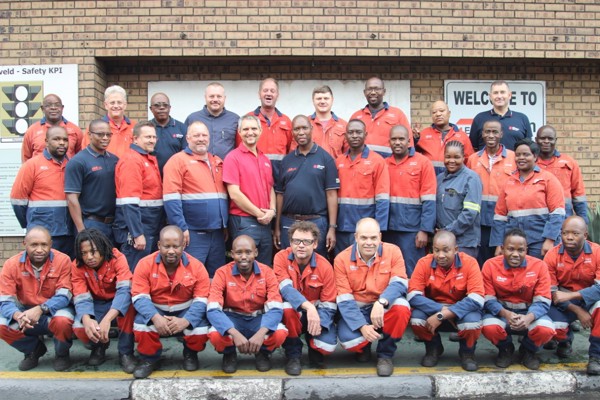 Elkem Ferroveld has 54 full time employees supporting the operation of our customers. We know that our people are our most valuable asset and we strive to always have the right people in the right positions. Our aim is to build and develop teams that are accountable, knowledgeable, and responsible.
Contact us
Take your business to the next level by partnering-up with a global leading material manufacturer.