Electrode paste
Maximizing production efficiency for electric smelting furnaces.
Electrode paste is a mix of carbon-based materials used to form the self-baking electrodes needed for the production of several industrially important metals. Over 100 years ago, Elkem was the first in the world to produce Søderberg electrode paste, and since then, we've remained leaders in developing this technology and providing the industry with outstanding customer support.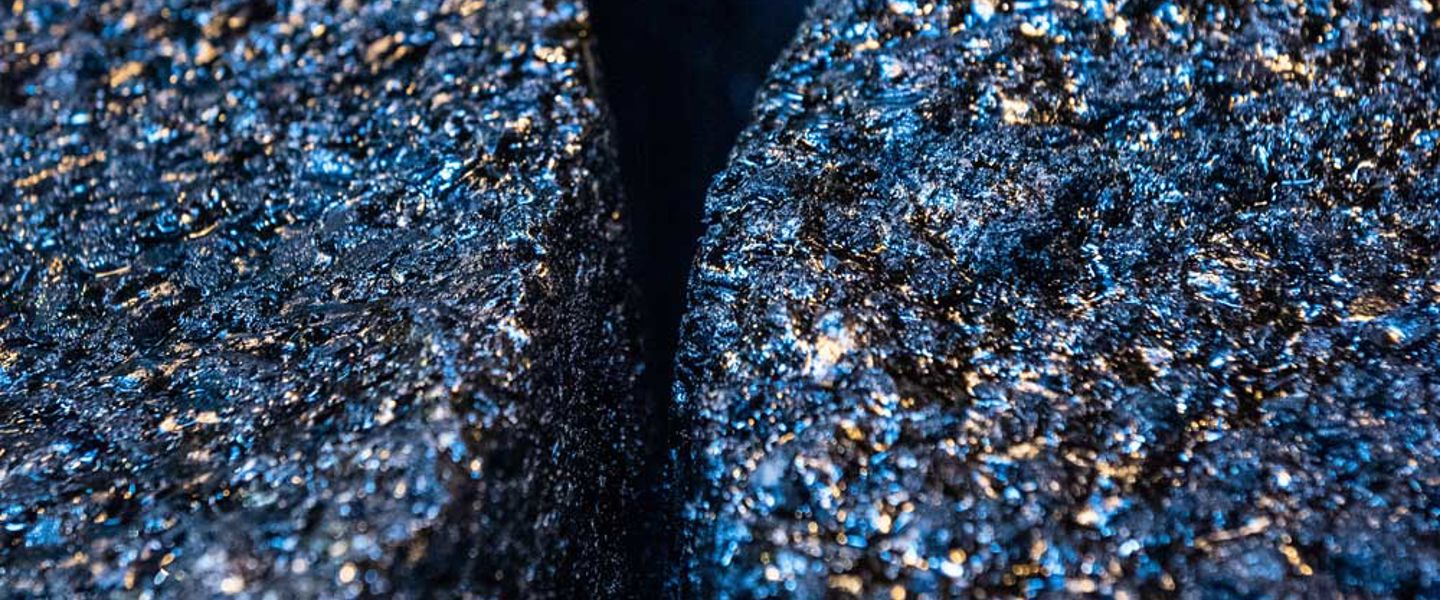 Expert advice on electrode management
What is electrode paste?
Electrode paste, also known as Søderberg electrode paste, is a carbon-based material produced in the form of cylinders or briquettes. This is used to generate continuous, self-baking electrodes in situ during the electric smelting process used to produce pig iron, ferroalloys (such as ferrosilicon, ferromanganese, silicomanganese, ferrochrome and ferronickel), silicon, platinum matte and calcium carbide.
How does electrode paste work?
Electrode paste usually comprises electrically calcined anthracite, optionally combined with other carbon-based materials to optimize its properties, and bound together with coal-tar pitch.
The Søderberg electrode column consists of a vertical cylindrical steel casing which is filled with electrode paste. The electrode casing is typically 1 200 - 2 000 mm in diameter, and as the material descends the temperature is raised to bake the electrode. From the top of the casing and downwards the electrode holder, the temperature gradually increases, and the originally solid paste softens. At 80 - 10 °C the paste is soft enough to flow out and fill the entire cross-section of the casing.
When the temperature exceeds 500 °C, coking of the binder takes place and the paste is baked into a solid carbon electrode. Baking gases are expelled, the coking process continues and the mechanical strength increases until full strength is achieved at approximately 900 °C.
The baking temperature increases as the electrode progresses further down into the furnace charge, and together with that, the mechanical strength and the conductivity of the baked electrode increase simultaneously.
Inside the furnace, the electric discharge from the electrode (which is used to heat the smelting mixture) causes gradual consumption of the electrode material at the tip of the electrode. The entire electrode mass therefore gradually descends (a process known as slippage), leaving room to add new electrode paste at the top.
Unparalleled product quality
Ever since Carl Wilhelm Søderberg and his colleagues at Elkem commercialized electrode paste in the 1920s, we have been the world leaders in Søderberg electrode technology, and remain so to this day.
Electrode paste formulations for every application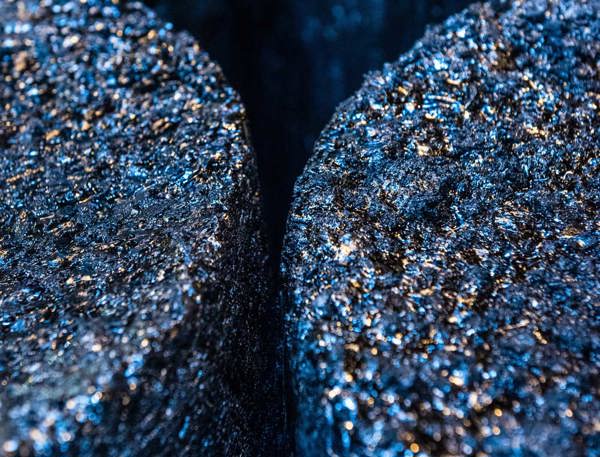 Our ELSEP® electrode paste is offered in a variety of formulations to suit different customer requirements, including for:
Slag-forming processes (e.g. pig iron, ferrochrome, manganese alloys,ferronickel and platinum matte)
Slag-free processes (e.g. ferrosilicon, silicon and calcium carbide)
Special-quality processes (e.g. high-purity ferrosilicon).
We can supply ELSEP® electrode paste in whatever form is most convenient for you – cylinders (in a variety of diameters), rectangular blocks and briquettes.
Unbeaten quality assurance
The quality of our electrode paste is unmatched by any other producers. This is because our electrode paste plants are equipped with our own calcining furnaces, which enables us to control the quality of the calcined anthracite ourselves. In addition, the quality of the coal-tar pitch we use is strictly controlled in accordance with our own high standards.
Thermal robustness
The recipes for our ELSEP® electrode paste have been fine-tuned so that the final product can withstand the tough thermal shock conditions typical of high-load furnace operations – meaning it reduces the risk of breaks or tip losses.
We've also developed electrode pastes that make the baked electrode more resistant to oxidation. This is especially important for processes where the electrodes are exposed to air and carbon dioxide – for example, in the production of ferronickel, ferrochrome, and high-carbon ferromanganese and silicomanganese.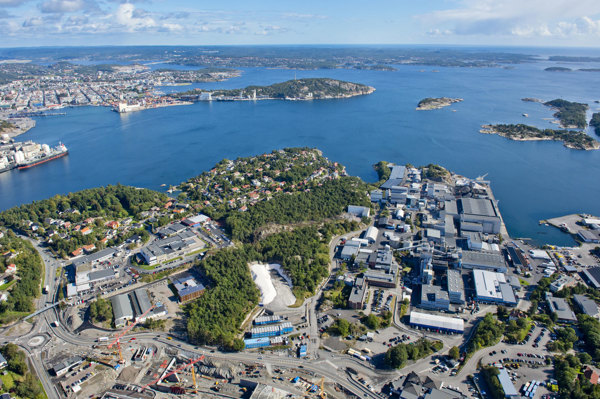 Global presence
When you need electrode paste quickly, we're the people to talk to. Our ELSEP® electrode paste is shipped from our plants in Brazil, Norway, South Africa, China and Slovakia, meaning your shipment will arrive with the minimum possible delay.
Looking to the future
Electrode paste may be a technology with a long heritage, but that doesn't mean we're standing still. From improving the safety of workers to addressing sustainability, we're alert to emerging trends in the industry. If you'd like to discuss your requirements, we'd be delighted to talk to you.
Supporting your electrode processes
Central to our success over the last century has been our dedication to supporting our customers. Today, the quality of our customer service is recognized worldwide, and sets a standard that no other electrode paste manufacturers can match.
The perfect combination of product and application expertise
Our unique position, both as a producer and user of electrode paste (in our own smelting operations), has enabled us to transfer our first-hand application experience directly to product development, and vice versa.
As a result, we've been able to define not just the standard for electrode paste performance, but also for optimum electrode operation – and we're dedicated to passing this knowledge on to loyal customers.
Expert advice on electrode management
Sound electrode management principles are at the core of a stable furnace operation. We'll work closely with you to optimize your electrode management, helping you to reduce paste consumption and achieve a more stable electrode operation.
And if you experience an unexpected electrode break or simply if the electrode performance isn't what you're expecting, we're on hand to help. Our technical specialists will help you determine the root cause of the problem, and propose the best way of resolving it.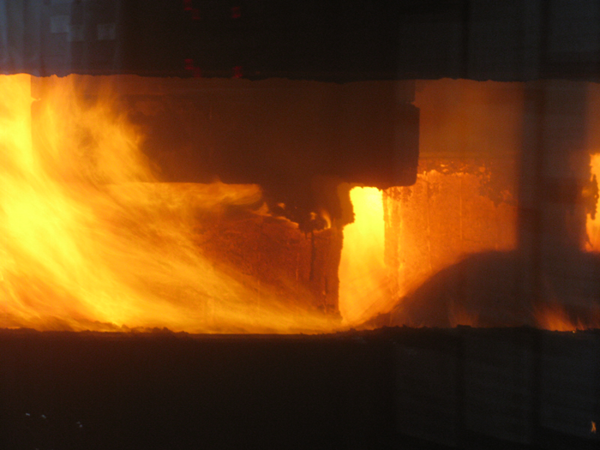 When you purchase ELSEP® electrode paste from us, you'll also have access to these free services over the long term:
A full Elkem Electrode Management Audit™ – providing you with a full assessment of every aspect of your electrode process
Optimizing procedures for start-up electrodes, paste charging, and furnace shut-down/start-up
Evaluations of casing design, paste melting conditions and temperature profiles
Mathematical modeling of temperature and thermal stress profiles (see below)
Seminars and training workshops.
Electrode modeling for operational insights
To aid the understanding of electrode processes, we've developed the Elkem Electrode Model – a set of mathematical tools for modelling electrode temperature and stress profiles in the different furnace zones.
The Elkem Electrode Model is provided free of charge to our customers, and combined with our interpretation and recommendations, it will enable you to improve your electrode management practices.
A key advantage of the Elkem Electrode Model is the ability to simulate the temperatures inside an electrode under dynamic or stationary conditions. This allows you to predict the thermal stresses generated during furnace shutdowns, and so reduce the risk of electrode failure.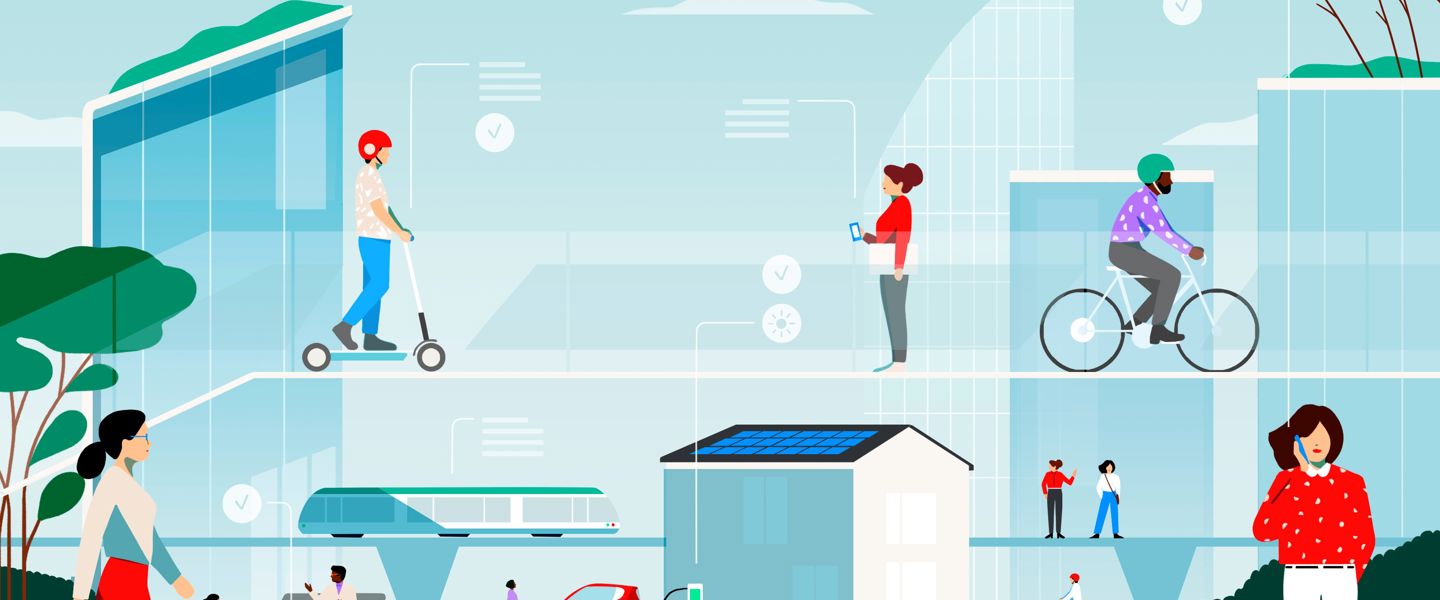 Sustainability at Elkem
To learn more about our sustainability initiatives, check our webpage.
Contact us
Take your business to the next level by partnering-up with a global leading material manufacturer.