An efficient furnace lining is key to reducing overall maintenance costs and
ensuring that facilities run smoothly without undue revenue loss due to
downtime.
For more than 30 years we have helped our customers worldwide with material selection and installation. We understand the importance of a long service life and the lining's ability to resist the various operating conditions within the furnace such as high temperature, temperature variation, chemical corrosion, and mechanical abrasion. Finding the best balance of material properties for each zone in each furnace is important for maximizing the service life of a furnace.
Over the years, we have worked closely with our customers to support and optimize their furnace operations. We have high problem-solving skills and come from a proactive service culture. We understand our customer's world and the challenges they face. Together, we can partner for positive change.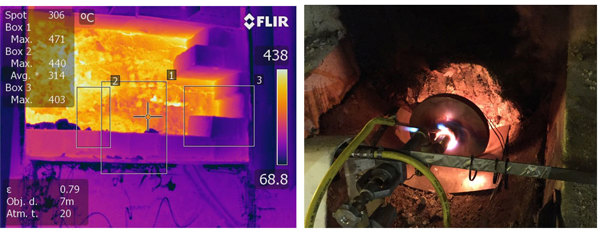 Our services
We have the knowledge and experience to assist you with any queries or assistance needs with regards to ELMON™ materials and their usage.
On-site technical visits
Design of lining solutions
Problem Solving
Customized products follow-up and development.
Collaboration with development work.
Delivery of ELMON products and prebaked materials
Installation guidance
Quality control of installation
Heat-up procedures for lining
Baking of tapholes
Temperature measurements and simulation during heat-up
Simulation of lining wear during lifetime of lining
Contact us
Take your business to the next level by partnering-up with a global leading material manufacturer.