Reproducibility and consistency
Our advice for improved reproducibility and consistency

A well-nucleated base iron is the starting point for all foundries. Nucleation can be optimised by using oxidised steel scrap in combination with a good quality ferrosilicon and a highly graphitised recarburizer such as ELGRAPH®recarburizer. Base iron nucleation will fade over time, so a specialised preconditioning alloy such as PRESEED® product should be used to retain nucleation during holding periods.
Investing in quality products at the early stages of the process can result in major cost savings overall due to reduced rejects and lower addition rate of inoculants and nodularisers. The nucleation potential of iron can be measured using a thermal analysis system such as Elkem's EPIC® tool. This is a portable, affordable and user-friendly thermal analysis system designed to give information and control of the process from furnace to mould, quickly identifying any areas that need attention before problems arise. You can request our EPIC® brochure by the document request form on the right side of this page.
The examples below show EPIC® tool used to measure carbide potential and shrinkage tendency.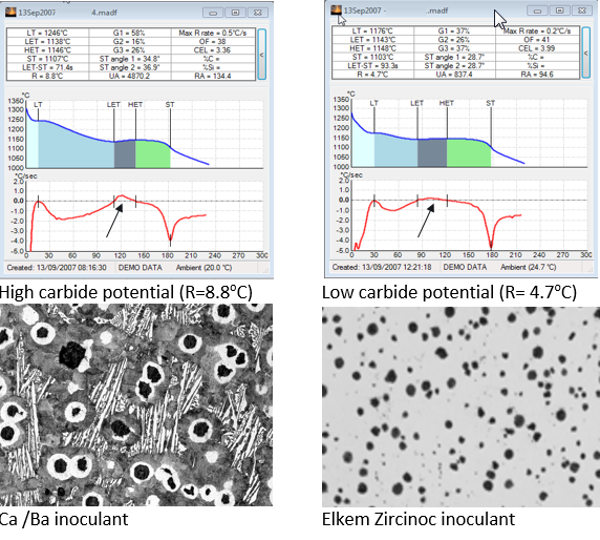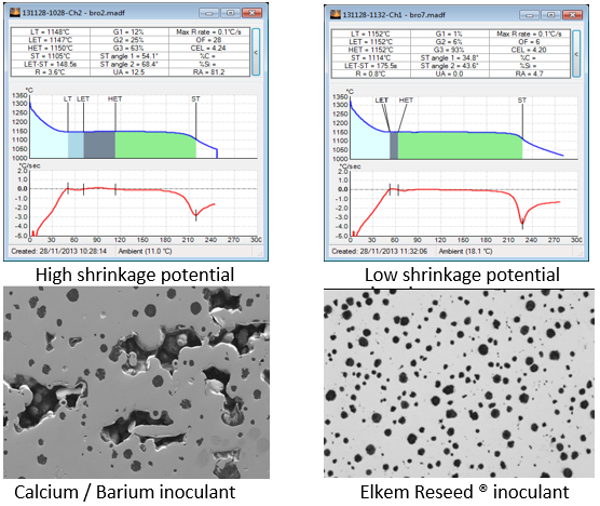 Reproducible and consistent production requires stable and consistent products. Elkem preconditioners, nodularisers, cover materials and inoculants are produced to the highest standards with close control of chemistry and sizing to ensure potent and stable performance.
Our engineers can help with refinements to your process such as automated alloy addition systems to ensure that our products are accurately dispensed every time and that the addition quantities are recorded for traceability purposes in your quality system.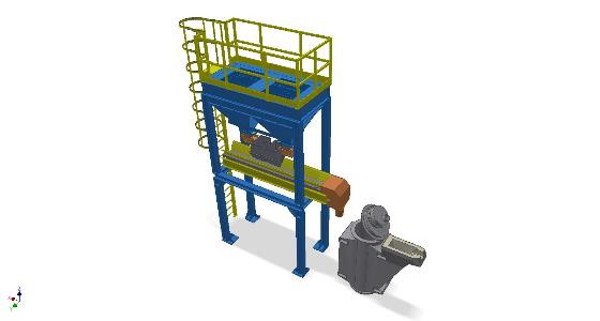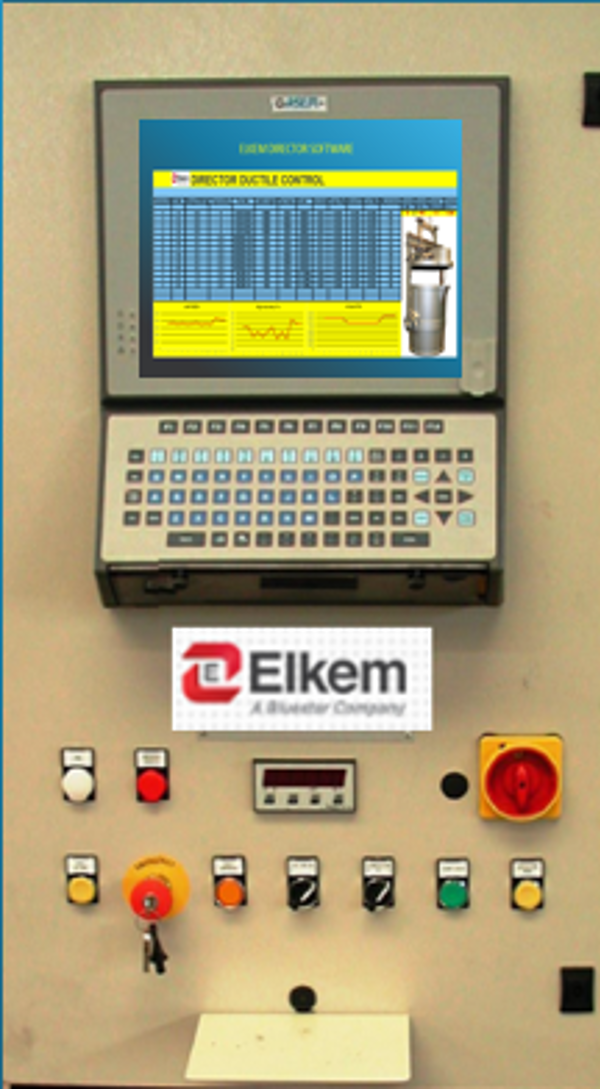 Elkem's experienced technical staff can help you pinpoint causes of variation and find cost-effective solutions.
We can advise the best ladle design for your process and offer automated inoculation options for both stream and ladle applications which will minimise process variability throughout the treatment stage.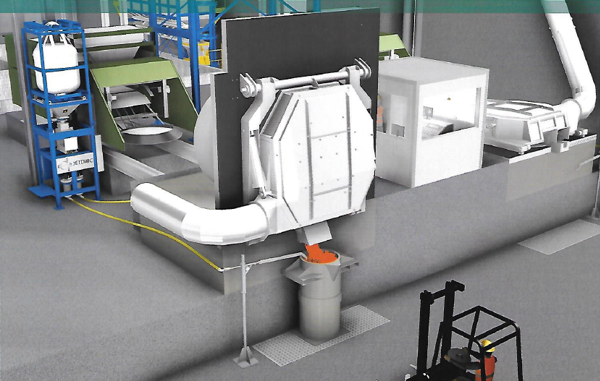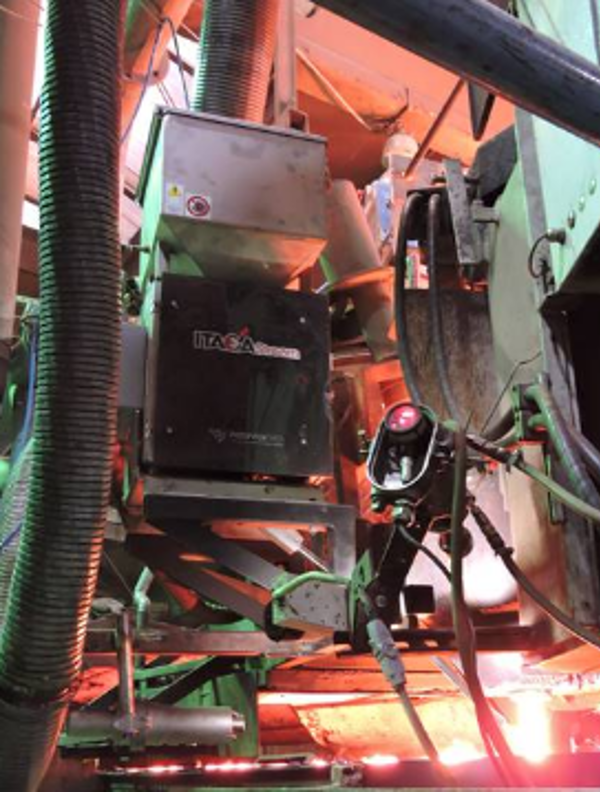 "Using our automated ladle addition system enables us to control the final magnesium content of our iron within very close tolerances which could not be maintained with manual operation." S. Fenton – Darcast
ACCES MORE EXAMPLES OF TECHNICAL ADVICE
Contact us
Take your business to the next level by partnering-up with a global leading material manufacturer.