Elkem worldwide presence
Elkem ensures customer proximity with the company's production sites and extensive network of sales offices and agents around the world. Our locations follow procedures that meet international standards and are certified to ensure the best quality for our customers.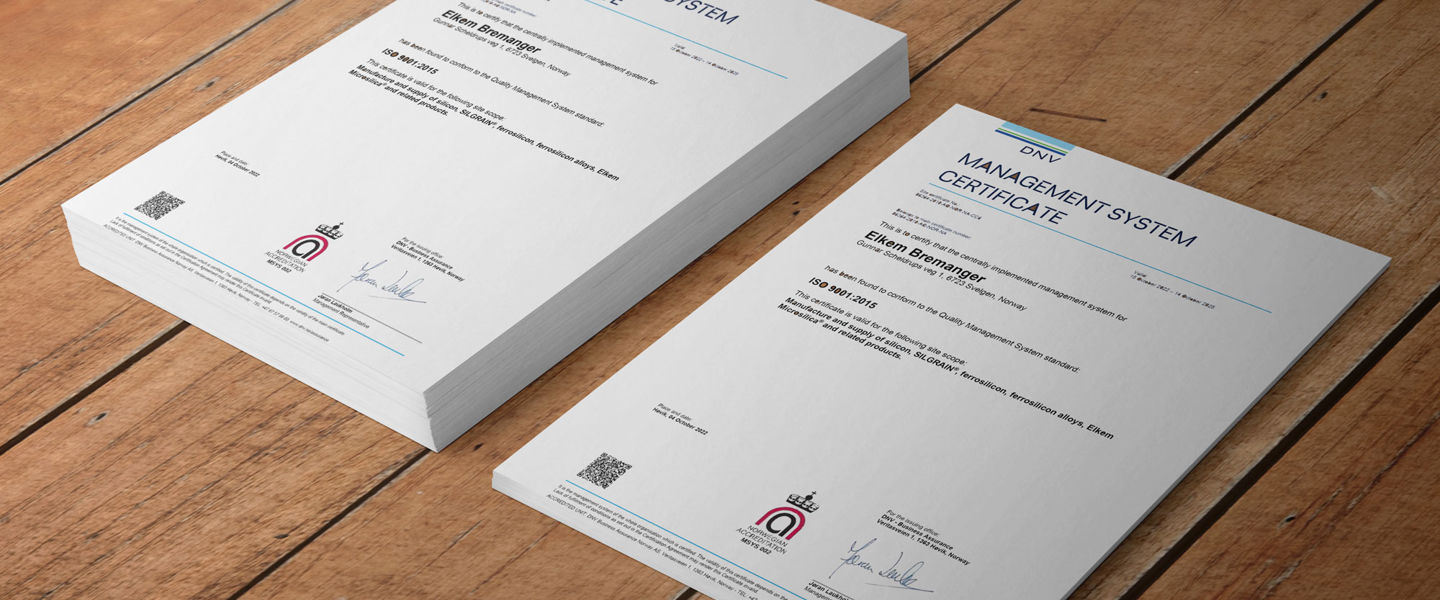 Certifications
External certificates are important standardisation tools for Elkem. The international standard ISO 9001 sets out the requirements for a quality management system. It focuses on customer needs, quality and continuous development. ISO 14001 sets out the requirements for an environmental management system.
Contact us
Take your business to the next level by partnering-up with a global leading material manufacturer.